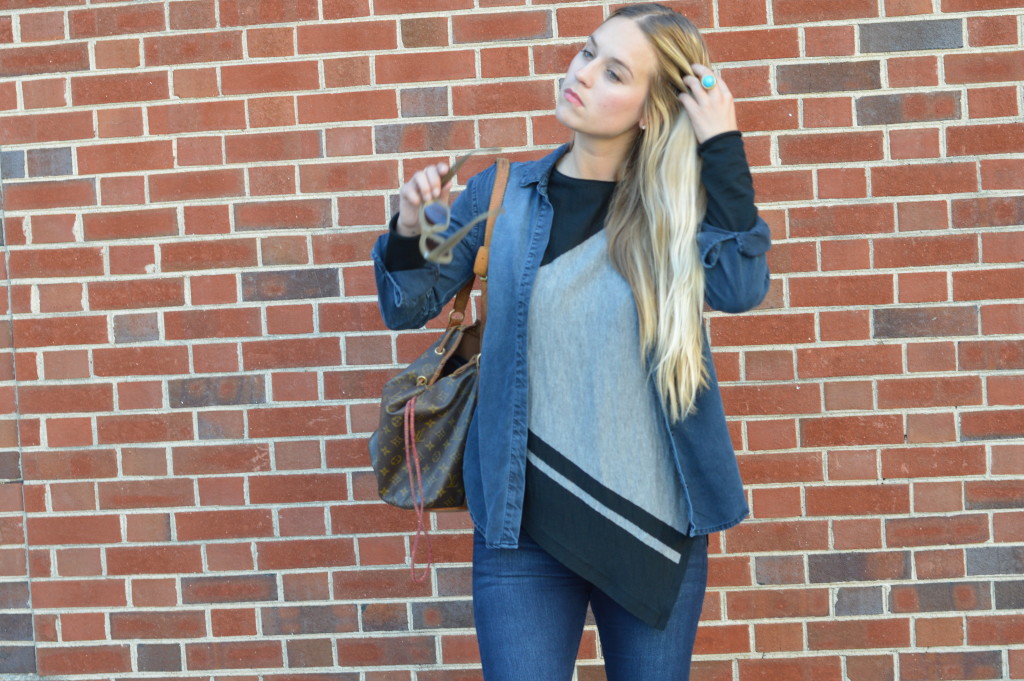 Is it just me, or is Richmond weather giving you whiplash this fall? Waking up to 40 degree temperatures in dire need of a hot cup of joe this morning was a stark contrast to the past weekend's comfortable warm weather and cold brew coffee. In addition to changing up my coffee preferences, layering my outfits is another way that I safeguard against the weather whiplash of fall.
In the name of layering, I scooped this LA Made denim button up & 360 Cashmere asymmetrical sweater from Bliss 5812. Bliss has all kinds of ring-me-up-please pieces in their boutique that are perfect for fall layering & those unpredictable weather days! My favorite layering piece is this denim button up because it can be thrown on for just about any occasion and the zipper detailing on the back quite the eye-catcher.
Posted while listening to "Something About You" ODESZA remix by Hayden James.