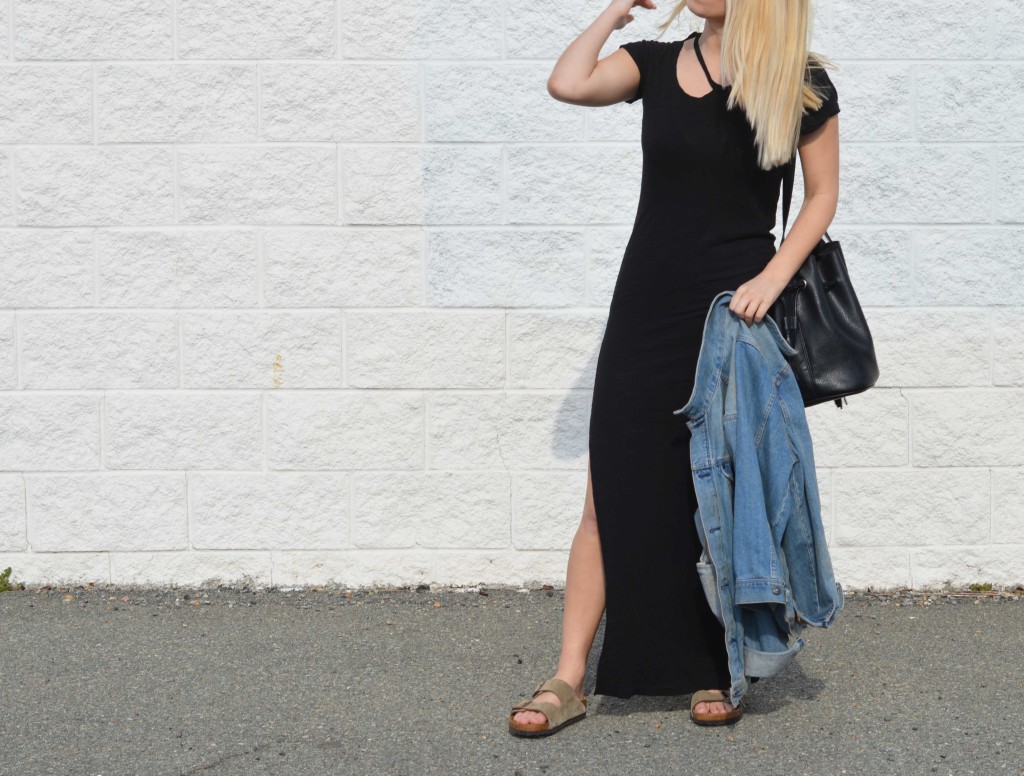 Is everyone counting down the days until Spring like me? I will be celebrating the first day of Spring in California while Rebecca heads to Guatemala for a week. We will be apart from each other for a whole 10 days and the separation anxiety is going to be in full force. I am last minute heading to LA next week for fashion week and have partnered with our friends at Zappos & Shopstyle Collective to show you some of my favorite Spring picks (aka what will be my saving grace in my suitcase next week) from Zappos.com.
When a last minute trip gets thrown into my lap, this is what happens: online shopping ensues and I start badgering Rebecca with hypothetical outfits like clockwork. Flying across the country right in time for Spring is the perfect opportunity to shop for easy, breezy pieces that are simple to pack and versatile. I was on the Zappos site for approximately five minutes before I stumbled across this LNA number and sent it to Reb immediately. I love the maxi dress version of their staple t-shirt. We both agreed that the cut out detailing is perfectly in line with the Spring trends and also mixes up the t-shirt maxi just enough to allow several re-wears throughout my Cali trip. I paired this maxi with 3 different pairs of shoes because that is exactly how I plan to wear it: with everything from sneaks, to Birkenstocks, to statement heels.
As if finding all these pieces in one place wasn't enough, Zappos carries accessories as well! I snagged this pair of Ray-Bans that I have been wanting for sometime because I figured there was no better time to get them than in anticipation of Spring! The online shopping experience at Zappos is so ideal because they provide the best customer service and make returns easy peasy, as long as they are within 365 days! Yes, you read that right: 1 year. So shop away on Zappos.com and try some new Spring trends without the pressure of a short return turnaround.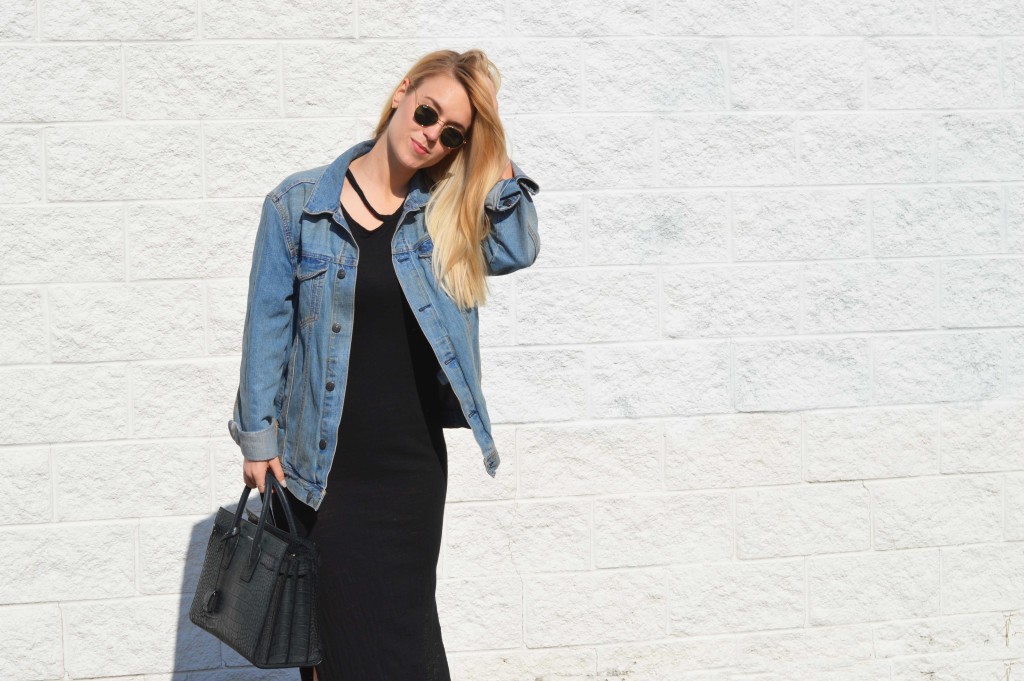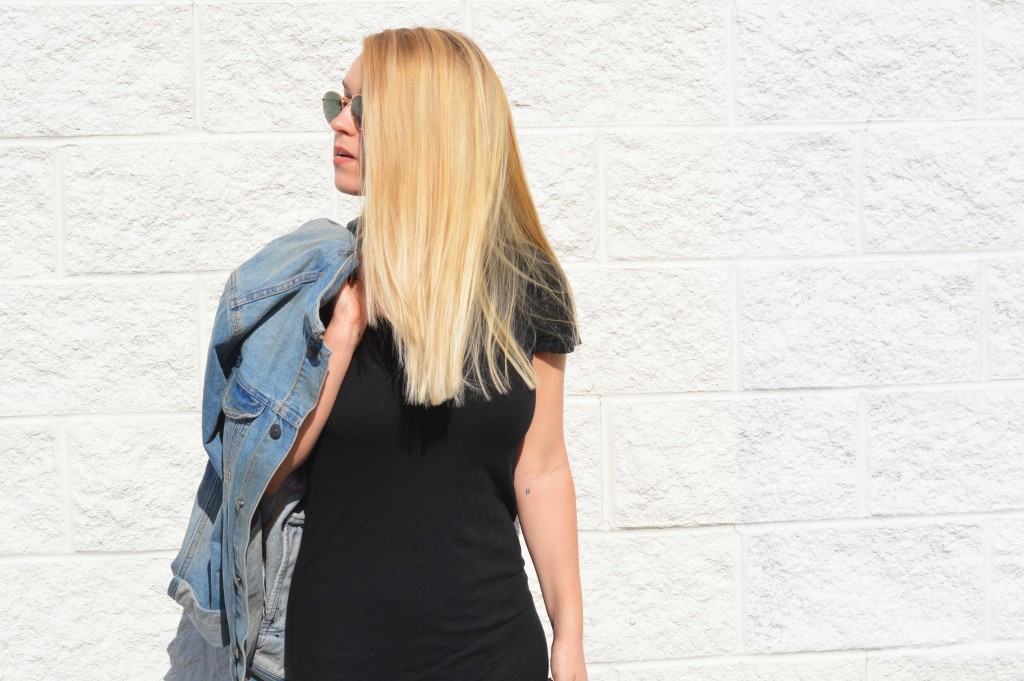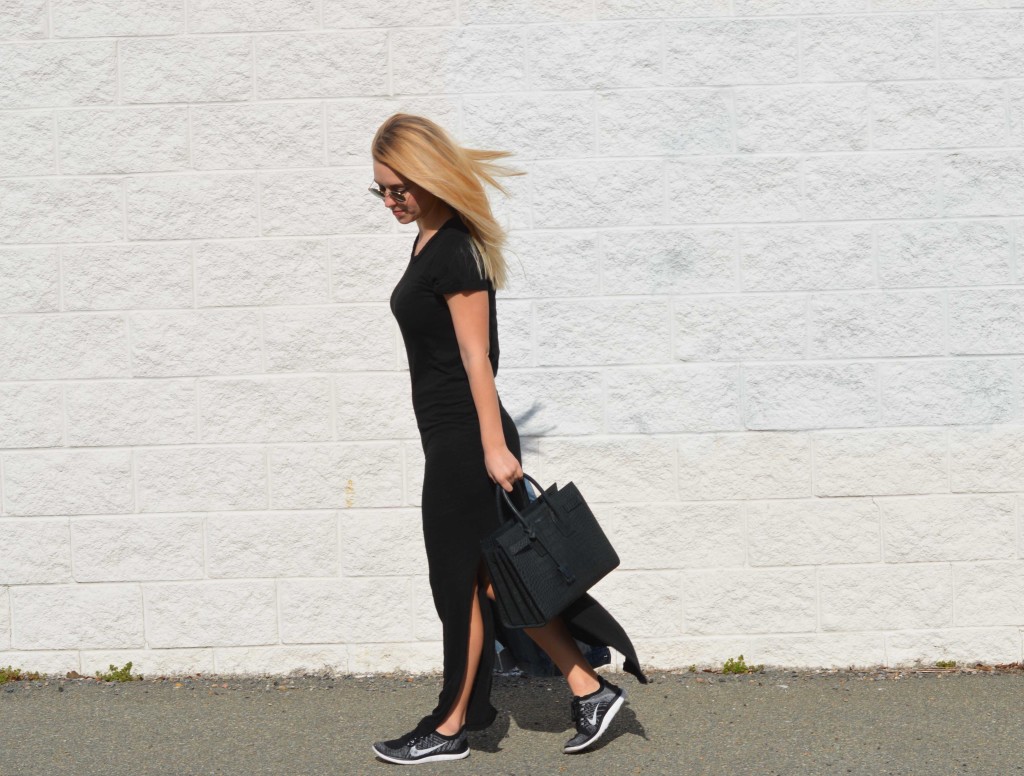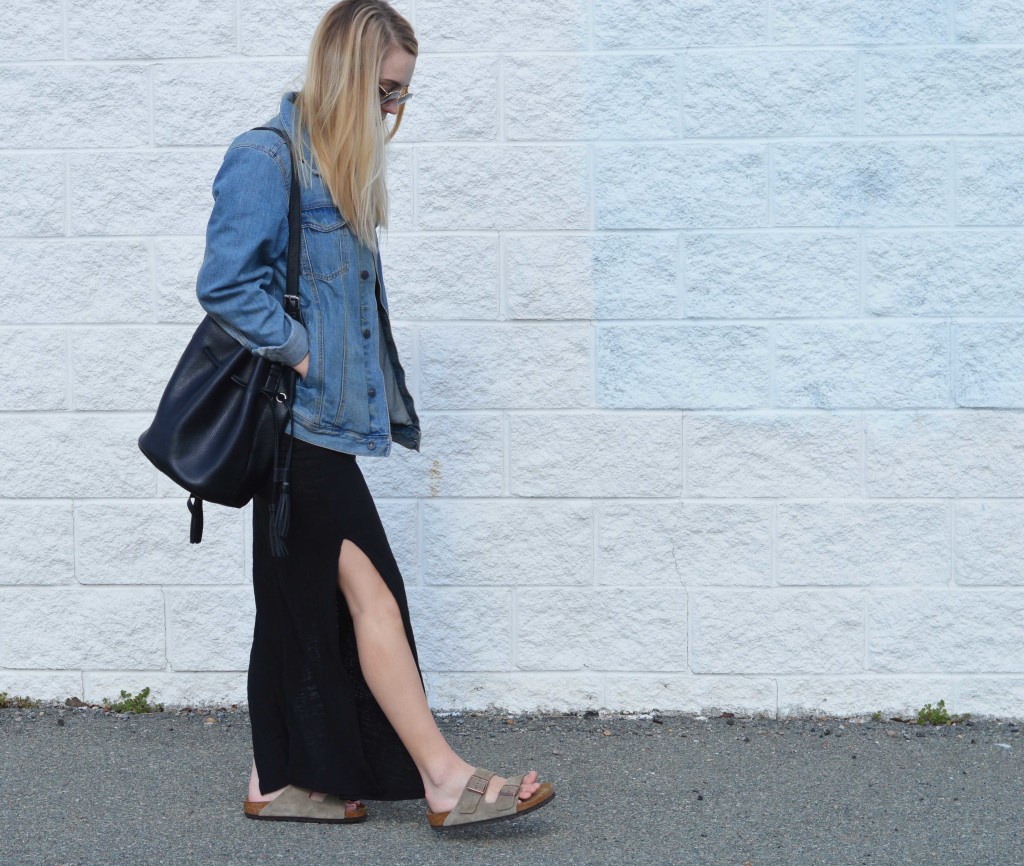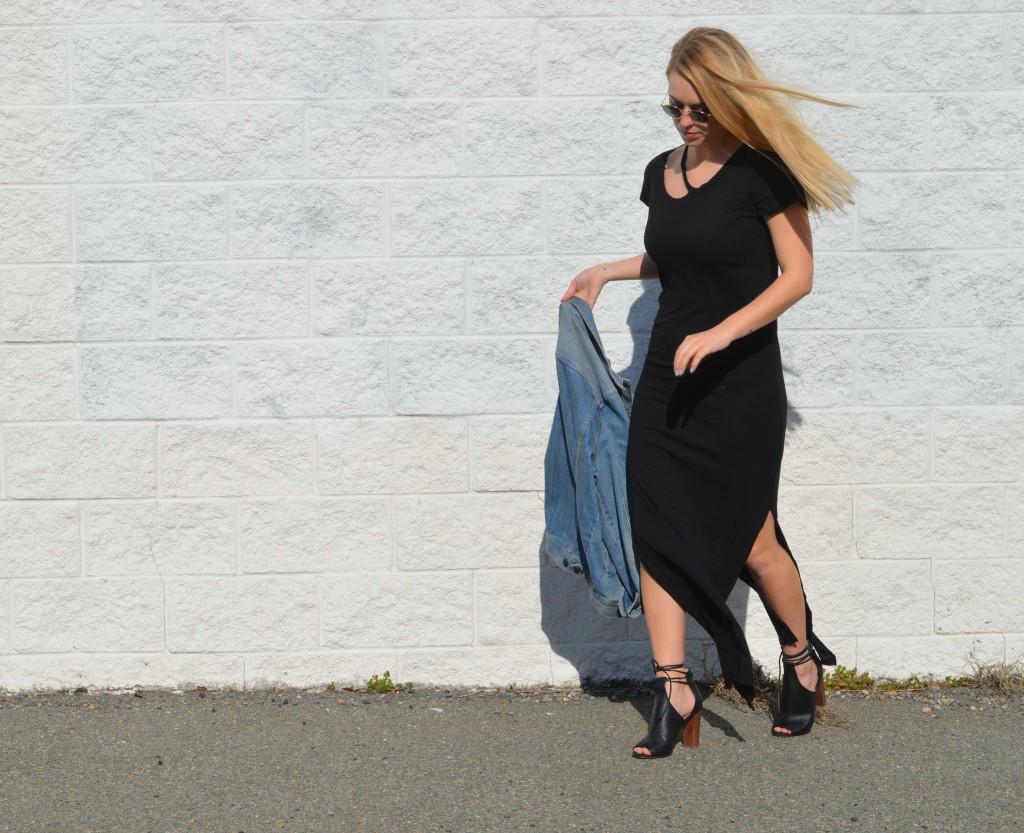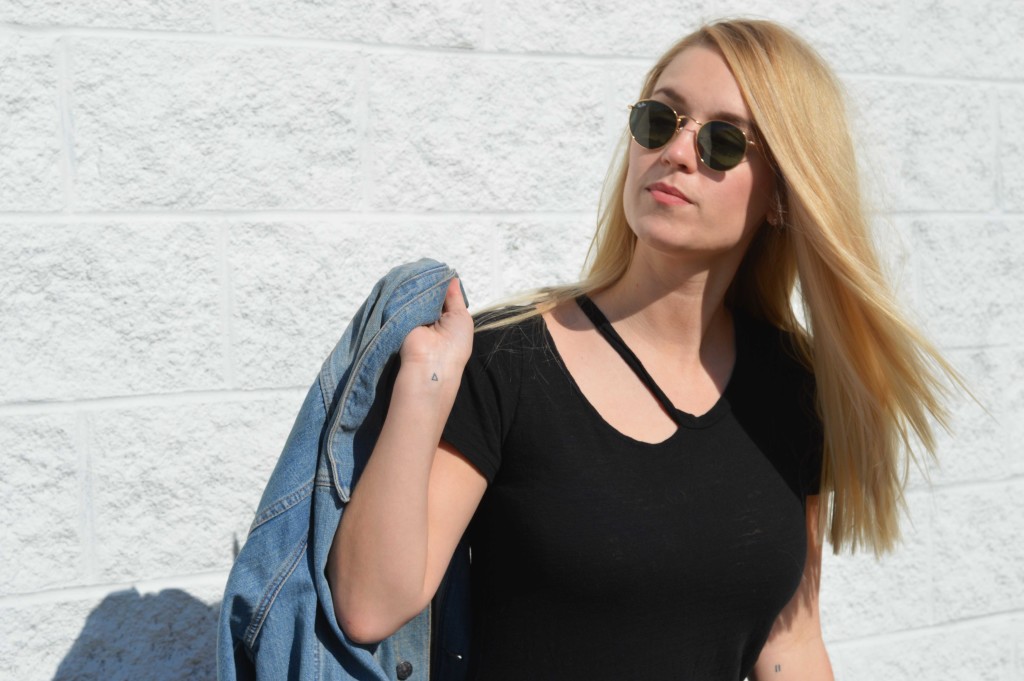 Levi Jean Jacket / LNA Dessert Crew Black Maxi Dress (another option here) / Ray Ban Icon Sunglasses / Birkenstock Sandals / Nike Free 5.0 Shoes / Splendid Jaylen Heels / Bucket Bag: similar here / Top Handle Black Handbag: similar here /