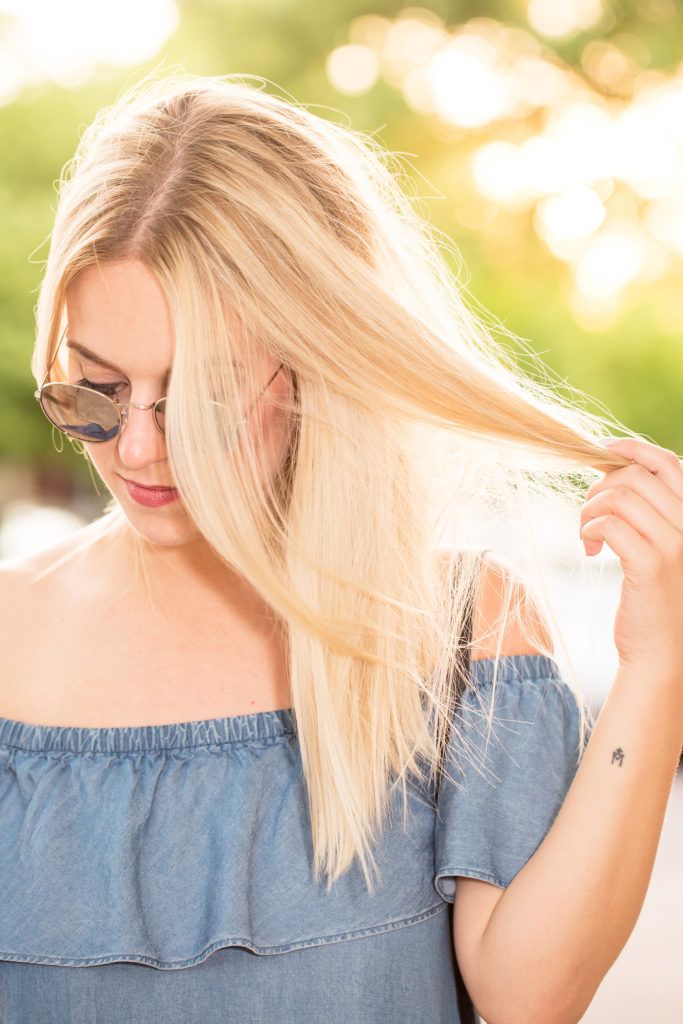 What goes through your head when you think of the month of May? I think of peonies blooming, The Temptations, The Met Gala, and (selfishly) my birthday. As I watch the looks roll in from the Red Carpet at The Met Gala tonight, I distract myself from not being in attendance (LOL) with the fact that it is my birthday week. A pretty logical pick-me-up if you ask me, especially when your birthday week is kicked off with photos from Reb and I's favorite photographers, J+D Photography (also shot with them here + here.) It is a true luxury to have such a talent located in the heart of Richmond and Rebecca and I are so grateful that J+D Photography could fit us into their busy schedule. These two and their team are in high demand and we have no doubt in our minds as to why. Shooting with David and Jada is nothing but enjoyable, if you can't tell from the pictures of Rebecca and I!
While it is going to be hard to live up to this birthday week's kick-off (thanks to Jada and David), Rebecca and I are going to end my bday week by officially celebrating my birthday on Saturday. You can follow along with our tour-de-Richmond on Bloglovin's snapchat (add them: BloglovinHQ.) As long time users and lovers of Bloglovin', Rebecca and I are a little too excited for The Crystal Press to takeover their snapchat on Saturday while we bee bop around the river city and clink glasses of Veuve Clicquot (it would be a birthday sin not to!) We can't promise anything revolutionary, but we can promise entertainment so don't forget to follow BloglovinHQ on snapchat so you don't miss out!
PS: I found this Rebecca Minkoff chambray Dev Dress at Monkees of Richmond and it is such a staple for Spring. Be sure to head there if you are in need of the latest Spring trends and stay tuned for Reb's look from Monkees later this week!
Posted while listening to Gorgeous by the X Ambassadors.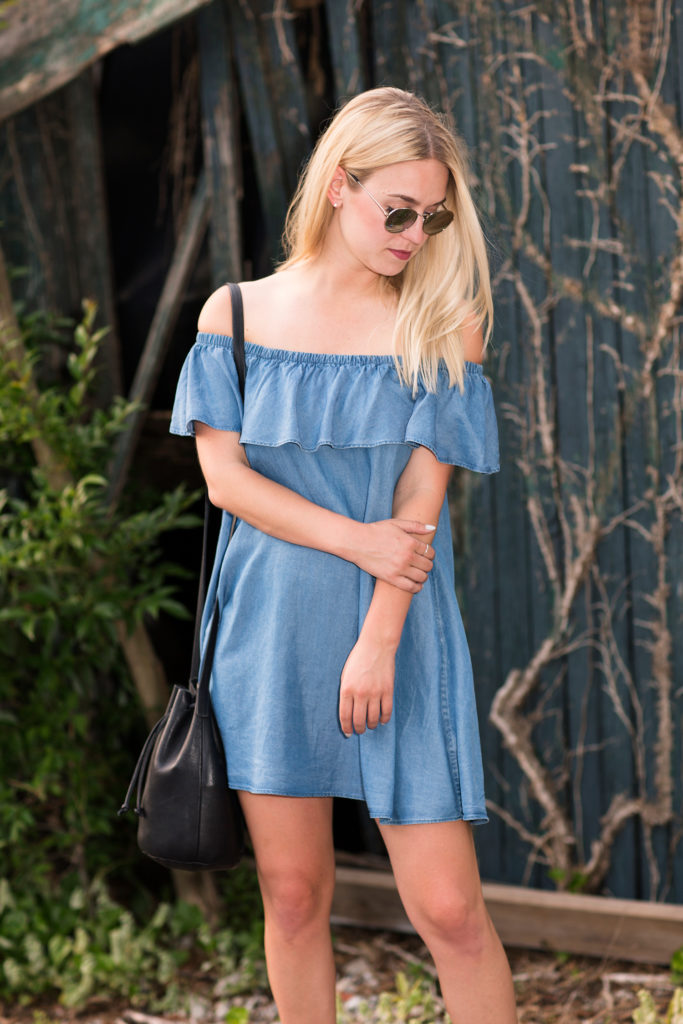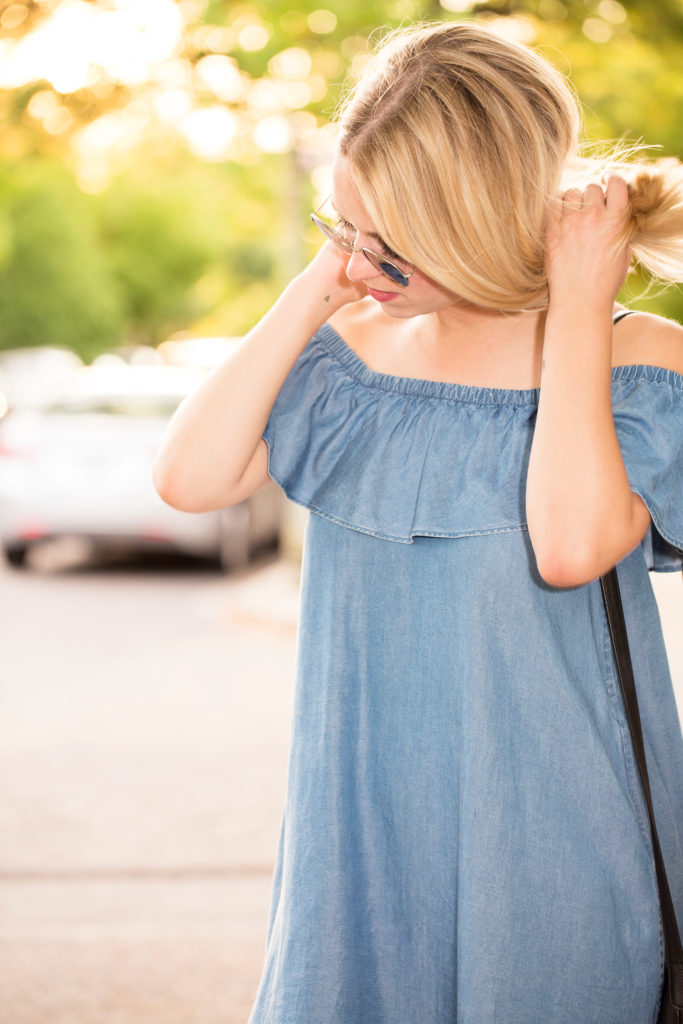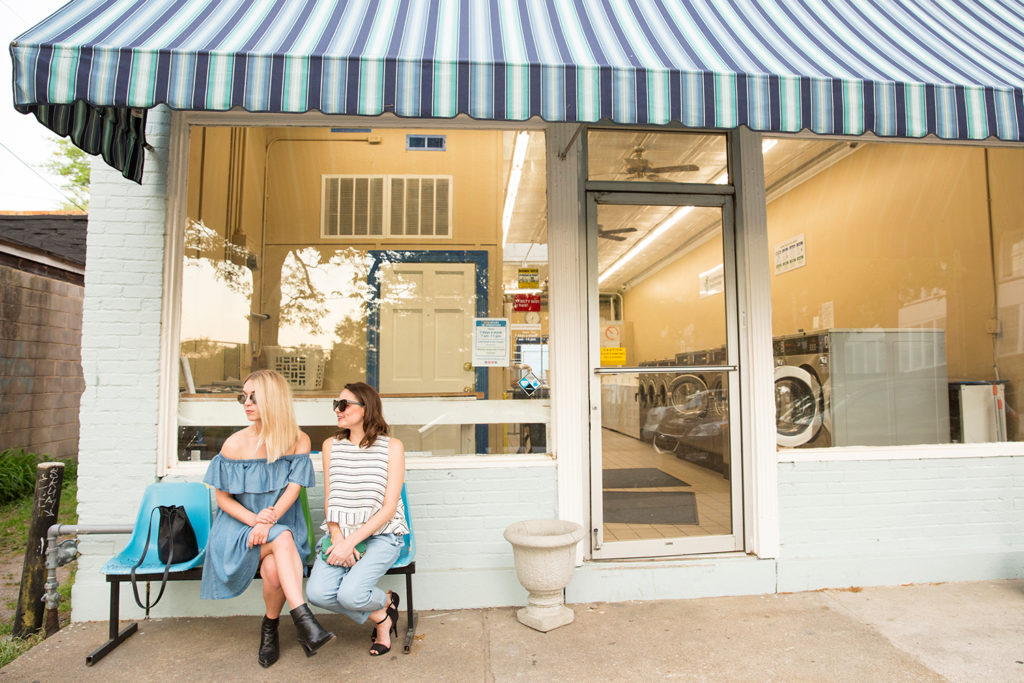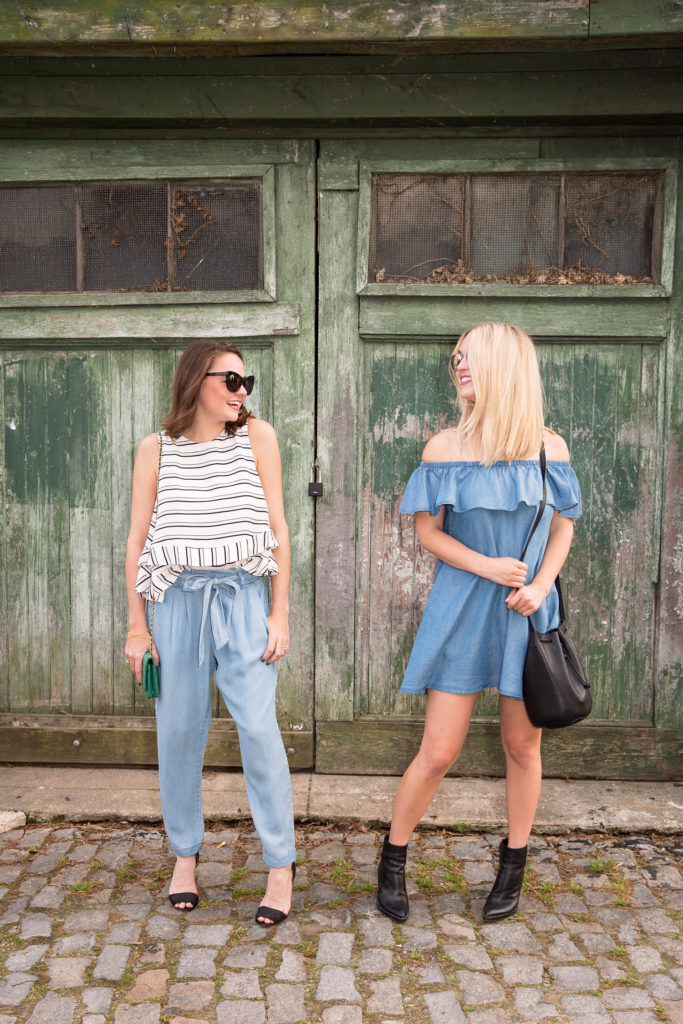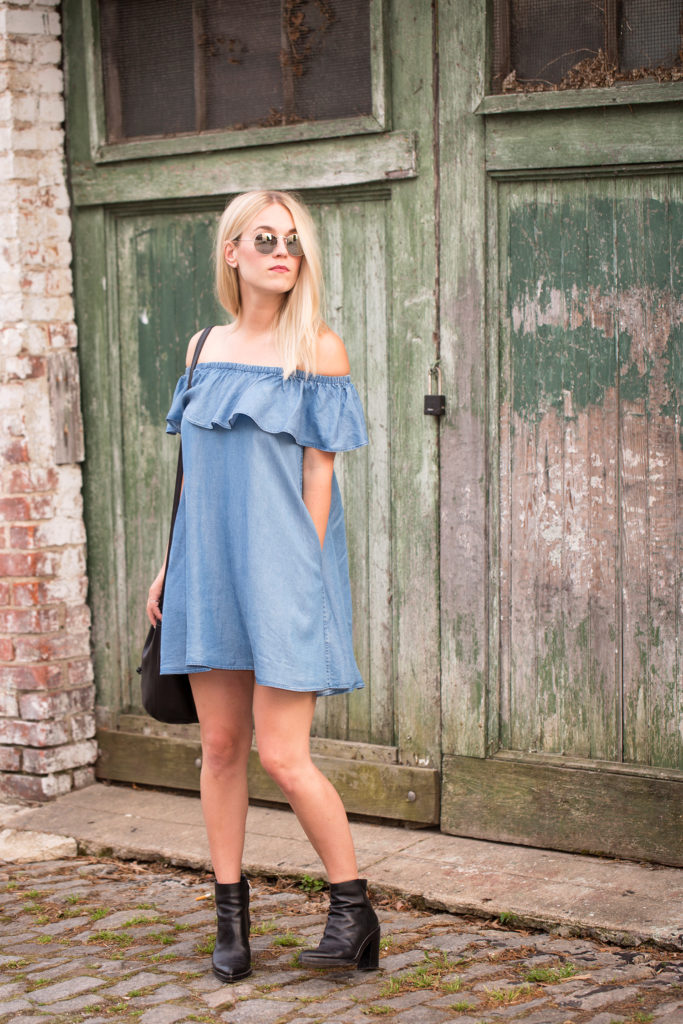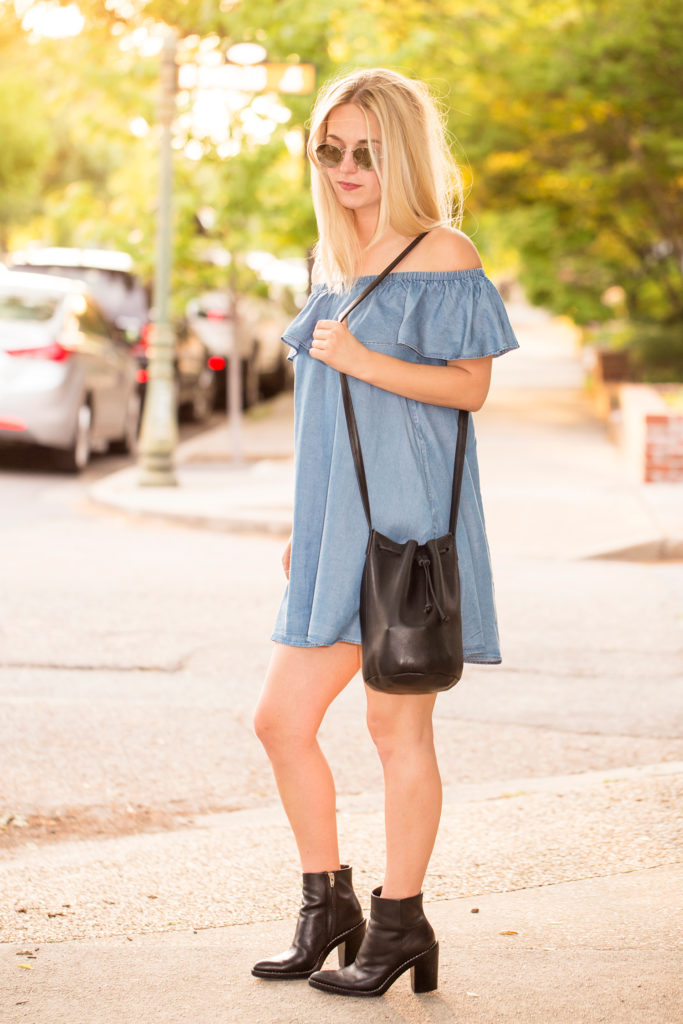 Denim Dress: "Dev Dress" by Rebecca Minkoff from Monkees of Richmond / Bucket Bag: Baggu / Boots: Alexander Wang (similar here, here) / Sunglasses: Forever 21 / Lip stain: Tarte "Envy"