Holiday pajamas are very important and matching holiday pajamas from Petite Plume for the whole family are even more important. There is nothing cuter than a little one in proper pajamas. Petite Plume has a set of proper pajamas for everyone and even matching robes, can you even?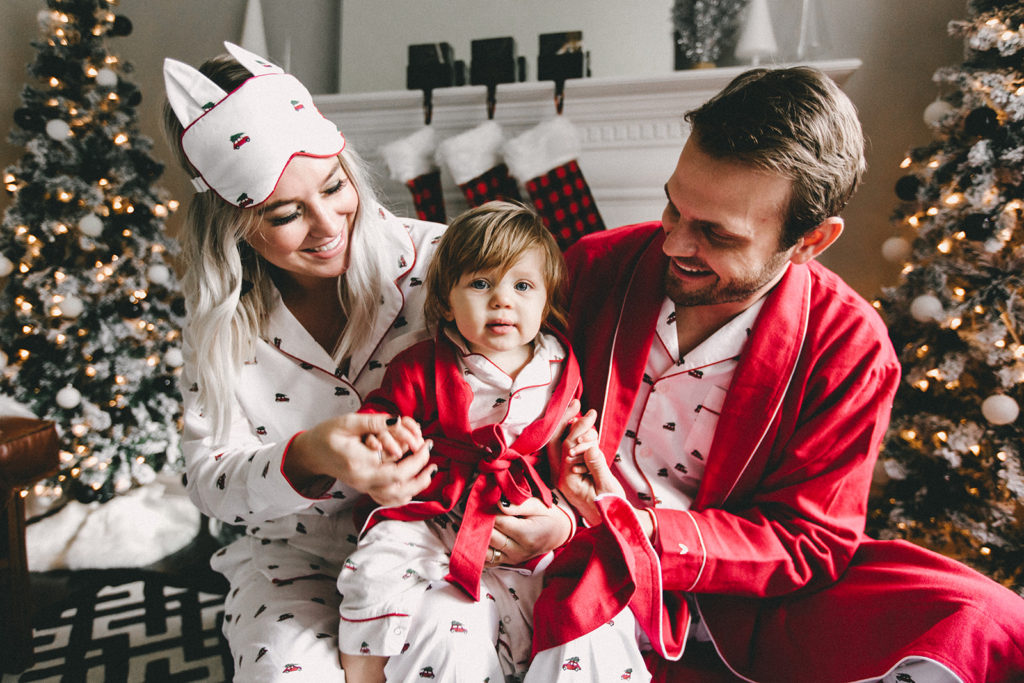 Our Christmas pajamas from Petite Plume were a BIG hit last year in real life and on the internet.
There are so many cute prints to choose from when it comes to Christmas pajamas shopping but Petite Plume is the company that nails it ever year in my opinion. From the style to the quality, Petite Plume is what you want to be wearing on Christmas morning with your loved ones or, if you are like us, starting Nov. 1 to start celebrating the holiday season!
---

---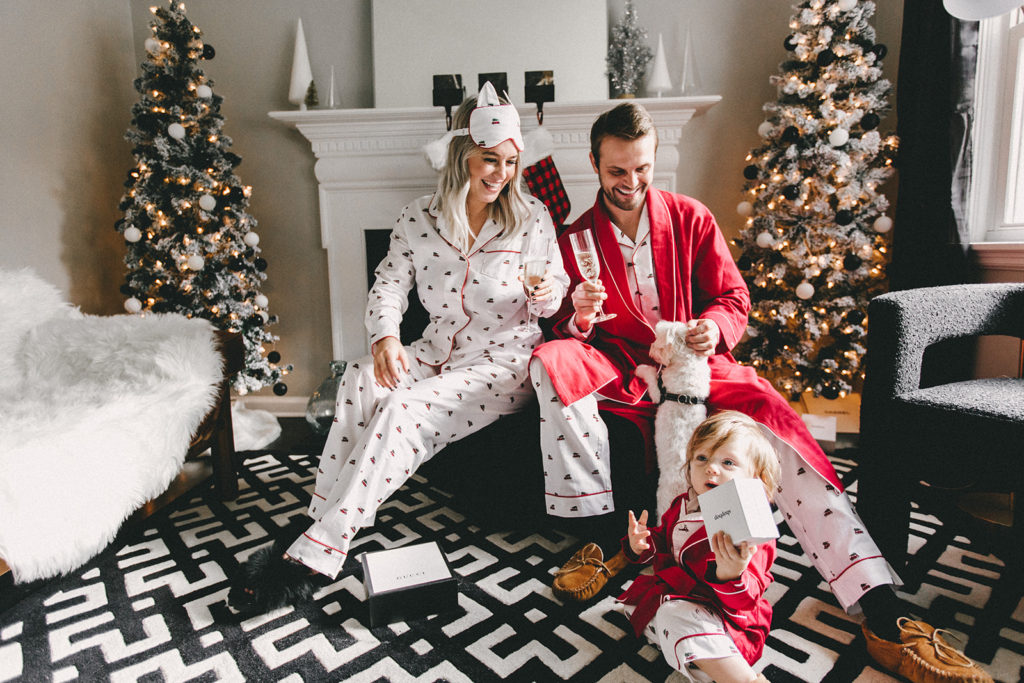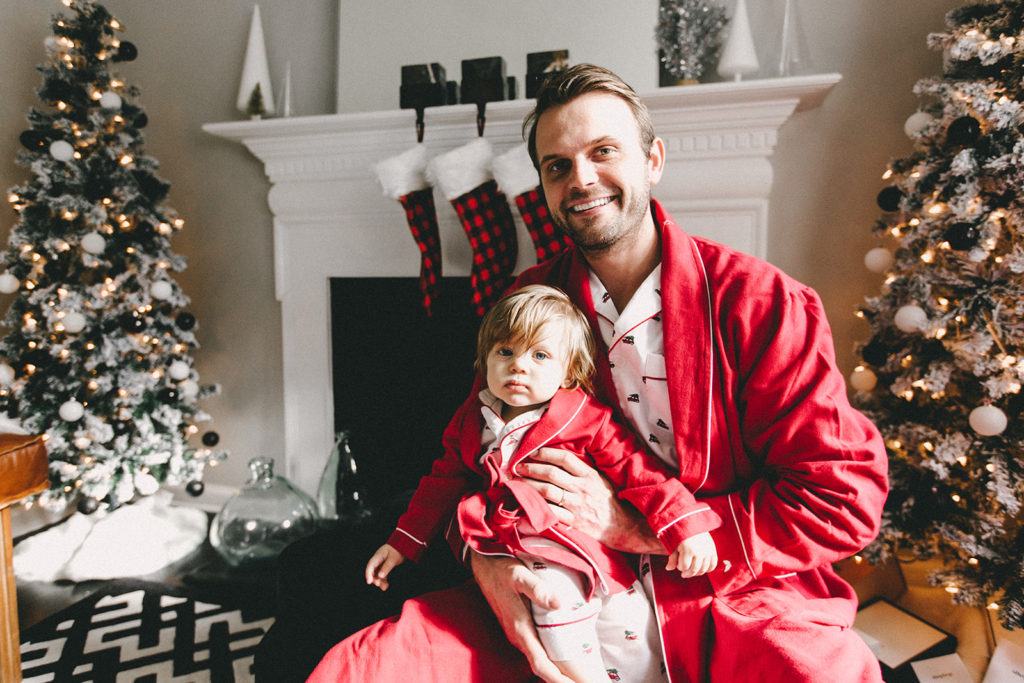 The matching robes for dad and baby are the icing on the holiday cake!
I got some questions about Petite Plume sizing and when we ordered ours, we ordered a couple of different sizes because we wanted our Christmas pajamas to fit and we wanted them to fit NOW. AKA – we didn't want to deal with the back and forth of returning and shipping in case the sizing wasn't correct on the first round of orders. I recommend doing this if you are in a hurry for your pajamas because they are traditional pajamas and it can be up to personal preference on how you like your pajamas to fit, despite sizing.
Phoenix was easy to order for but Kevin and I ended up being the size we didn't expect. He needed bigger pants and I needed a bigger top (breastfeeding, ok?) than we expected.
SHOP MENS >>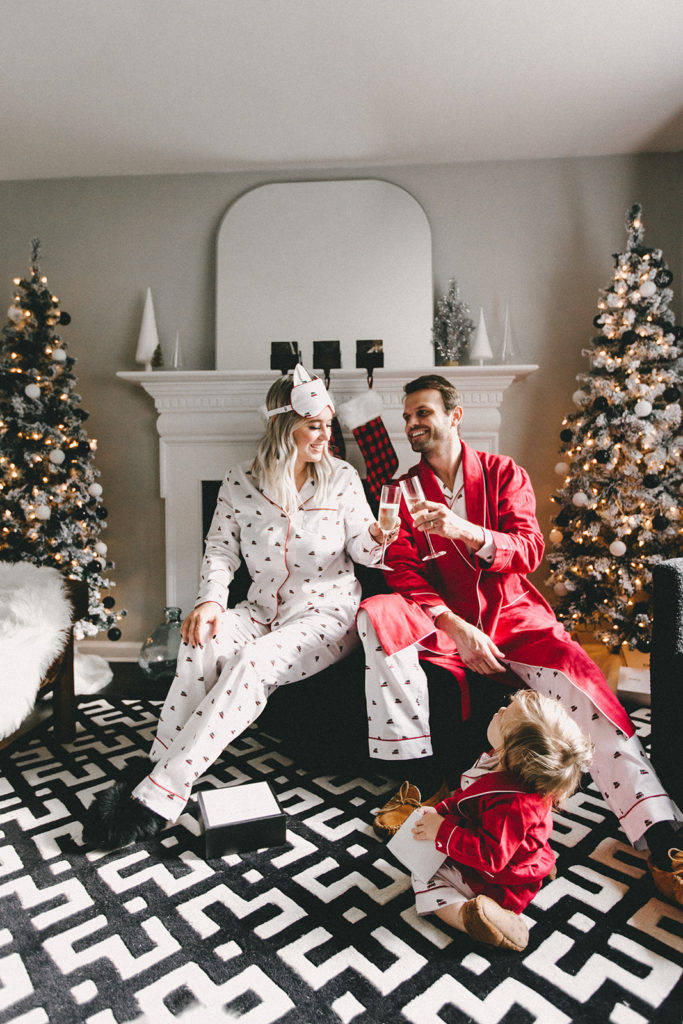 If you are as excited about the holidays as we are at The Crystal Press, check out our holiday posts here.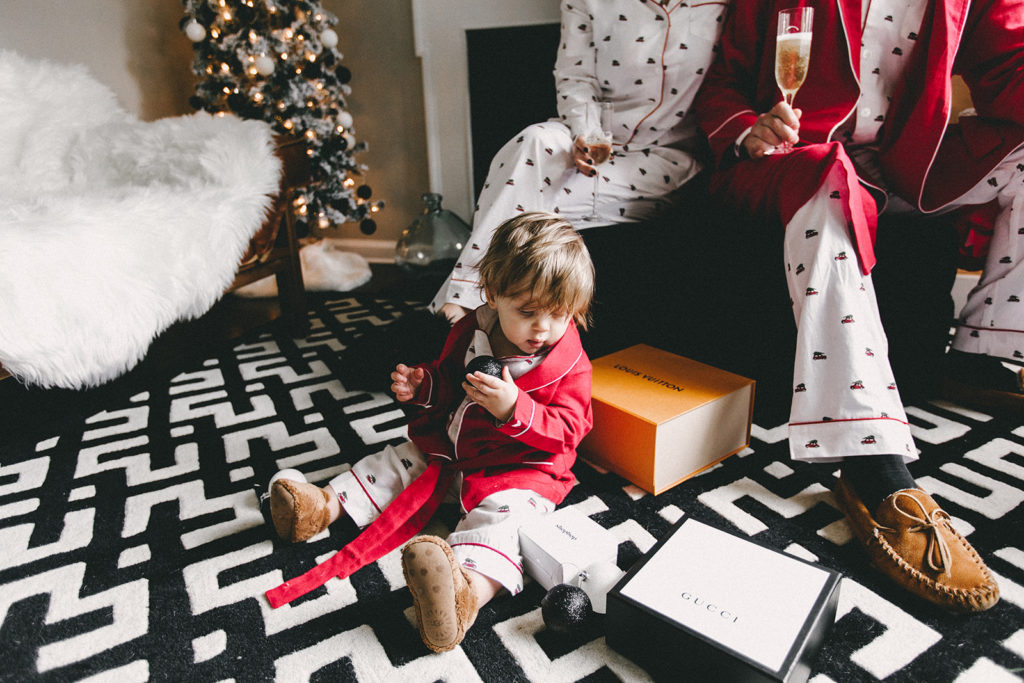 SHOP KIDS >>
---

---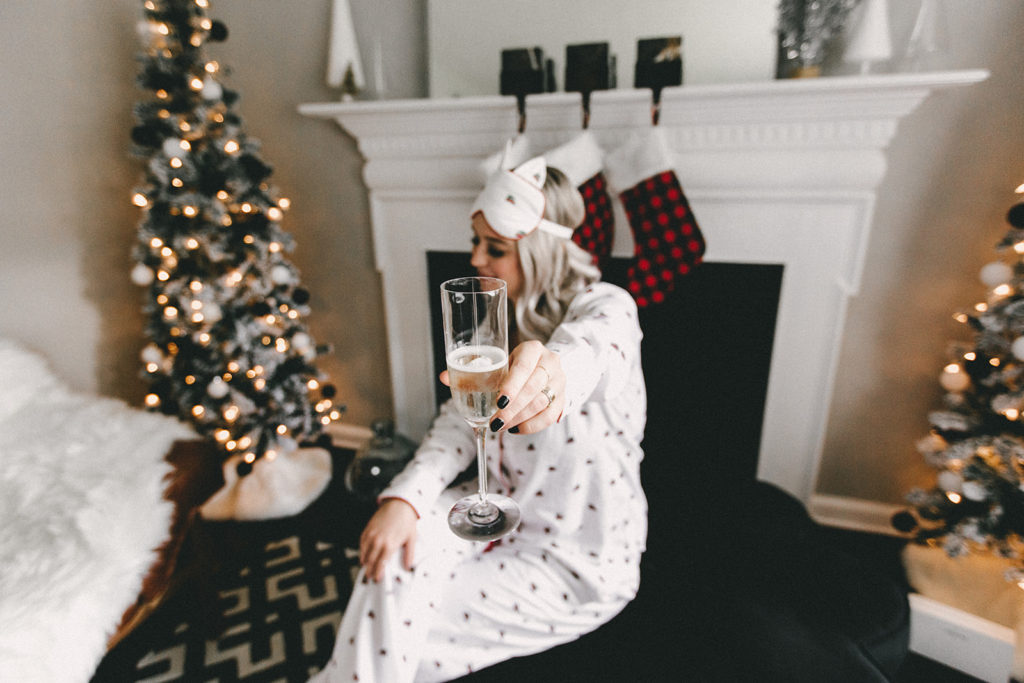 SHOP WOMEN'S >>
---

---
I can't recommend Petite Plume enough for not only holiday pajamas, but all year round. When Phoenix was under one – I used to literally dress him in the pajama onesies from Petite Plume that his God Mother gave him because I loved the look that much. Does that give you an idea of how amazing these PJs are?
In fact, here is Reb holding him at Tazza Kitchen in a Petite Plume onesie. The little sail boats were a real hit!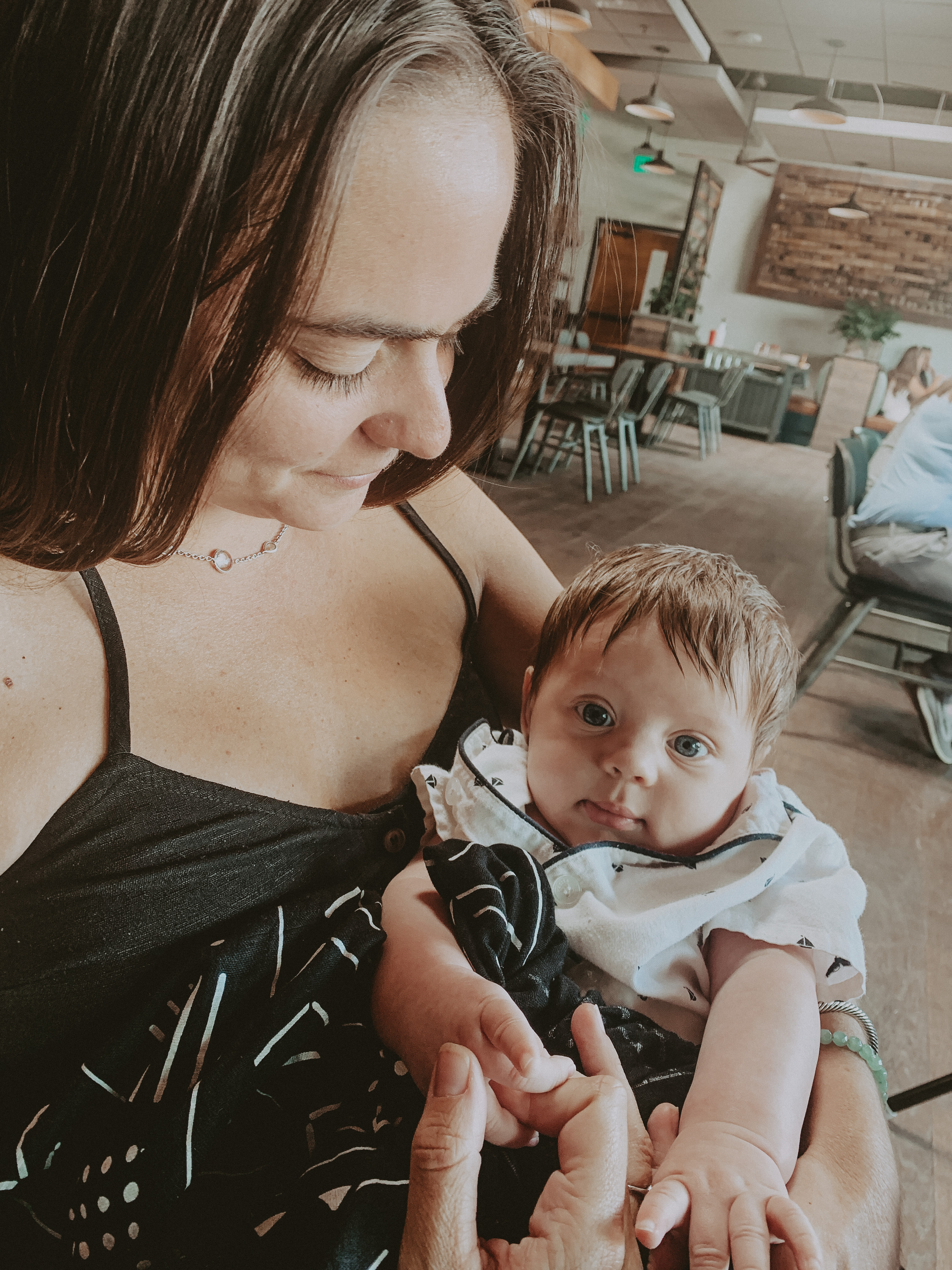 We hope you love Petite Plume pajamas as much as we do and are embracing the holiday season! XO, Cath & Reb