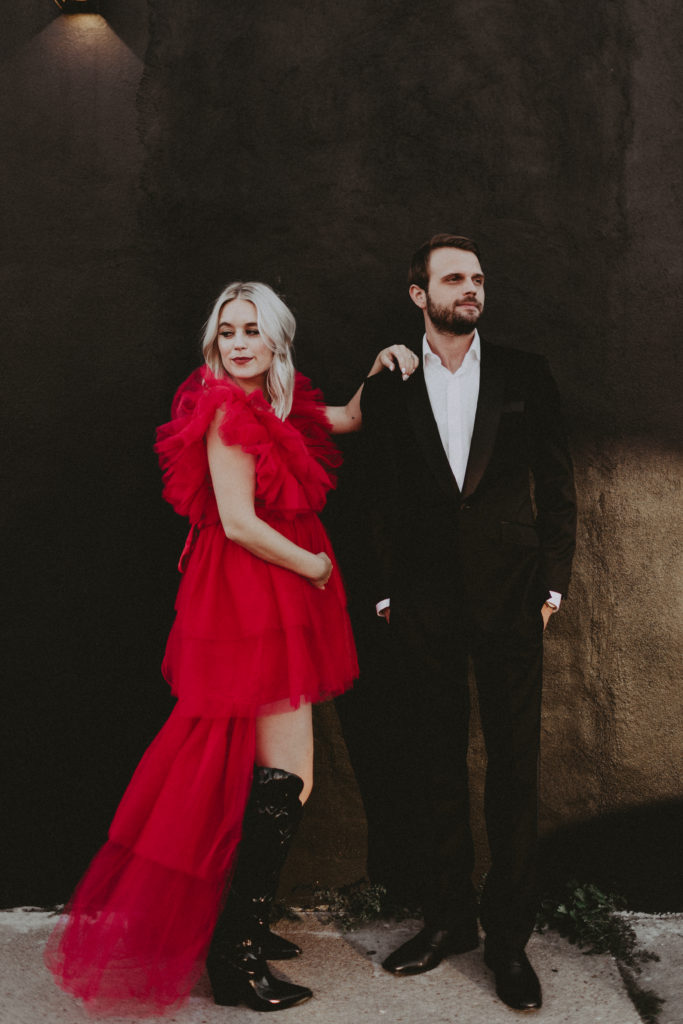 When I launched my pregnancy announcement, you guys were almost as excited about my outfit as you were about the pregnancy news! I am not going to lie, I loved the excitement. TBH, I put a lot of thought into this look – mostly because, well, I've never been pregnant before so it was quite the challenge to dress my beer belly. I mean, baby bump.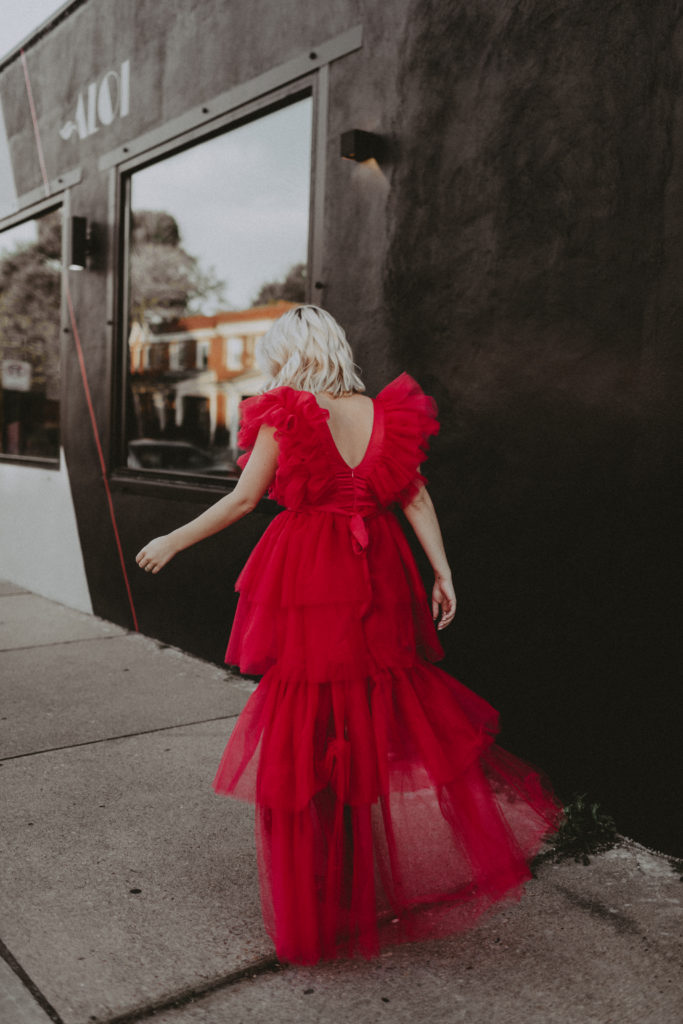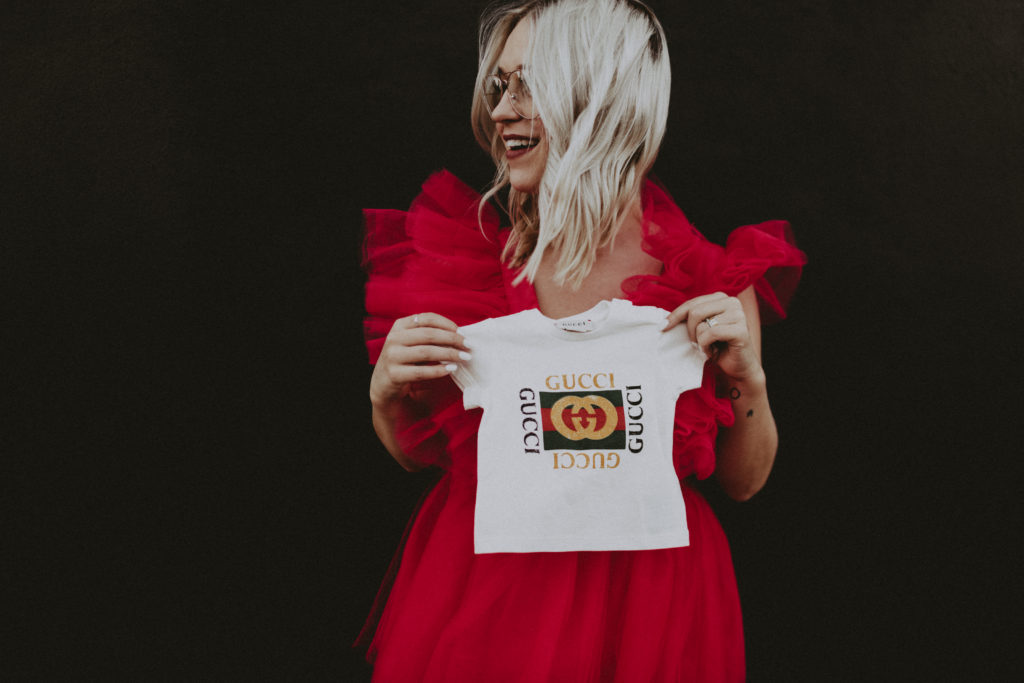 I love the tulle trend that has been rampant in the fashion world ever since Kendall Jenner stepped out in a beautifully dramatic pink tulle gown in Cannes in May. This dress was absolutely magical and was apart of designer Giambattista Valli's couture collaboration with HM. Of course the collection (recently) sold out in minutes but you can check out the amazing dress aka work of art here, it's jaw dropping!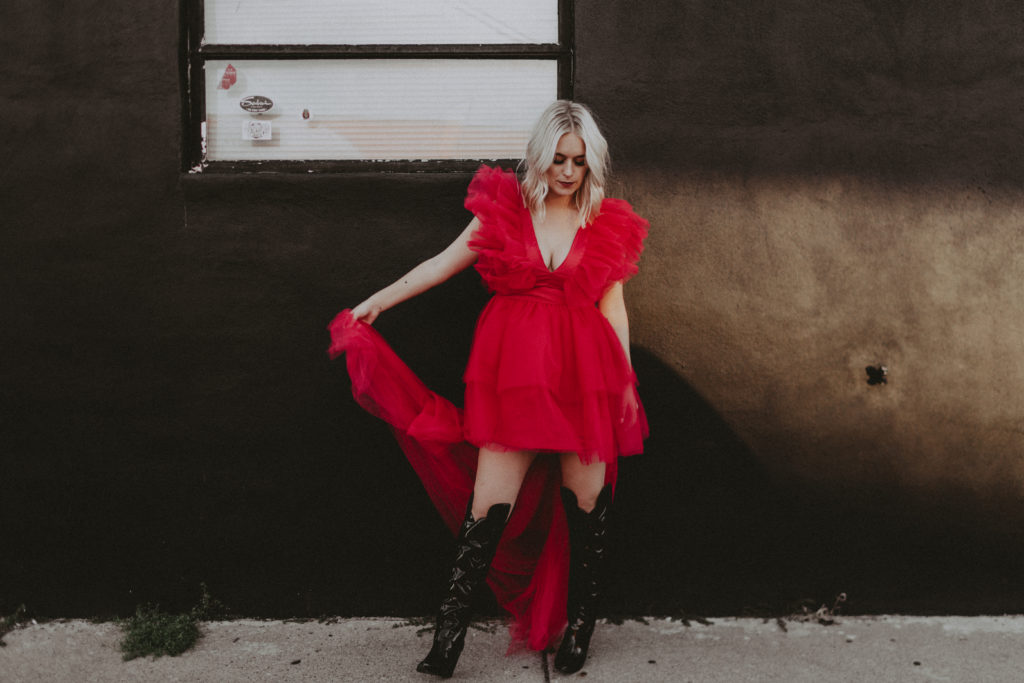 When I was planning my pregnancy announcement, the gown Kendall wore wasn't available yet. So I went to the next best thing, you guessed it, ASOS. After some deep searching within the ASOS dresses category, I discoveredFlounce London. They have several tulle dress styles available for purchase and I chose the A Line tulle one because I knew that style would be a safe bet for my little baby bump. What better way to come out with your pregnancy news than with a little drama? If you want to keep your announcement more low key, I still recommend an A Line dress. They are super flattering and comfy in photos for this special occasion!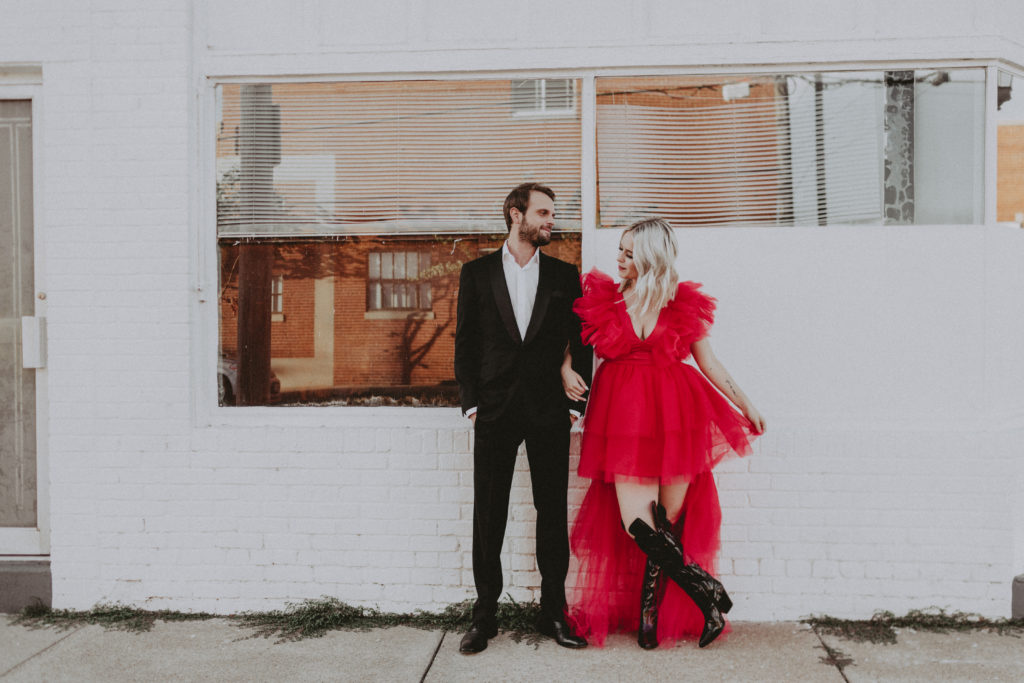 I don't know why I am spending all of this time talking about my tulle dress when I think you guys went way more crazy over the boots. These boots make quite the statement and juxtapose the tulle perfectly. What are they? Jeffrey Campbell. I am going to be honest, they aren't the easiest pair of shoes to walk in but boy do they pack a punch for any outfit. If you are looking for a shoe to level up any outfit, look no further than these boots!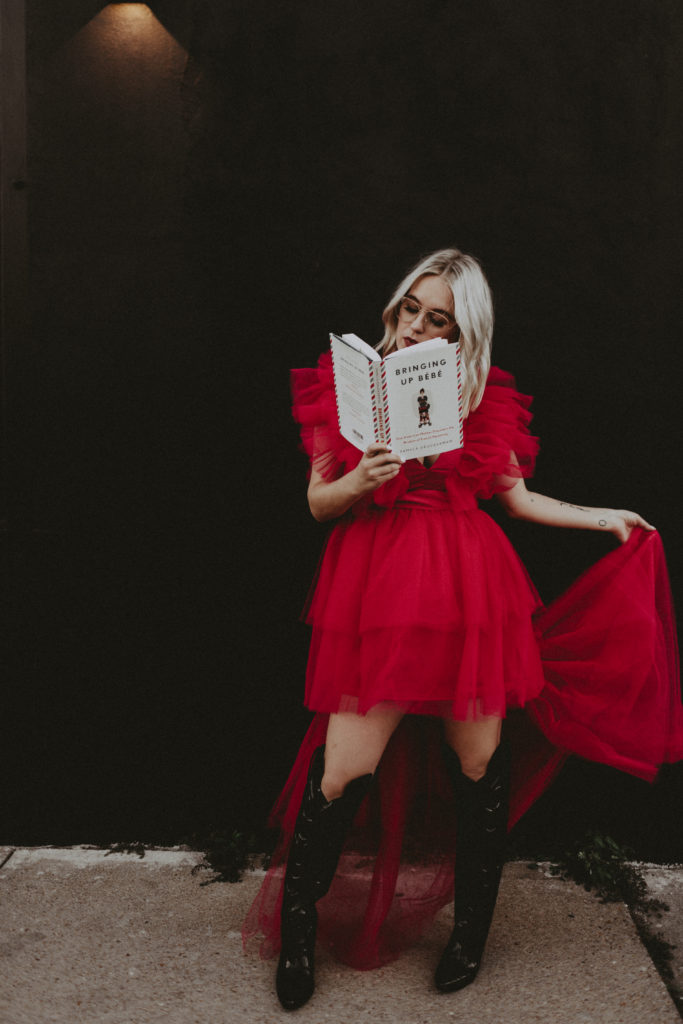 I hope this post lives up to the hype and questions about my pregnancy announcement look. Thank you, thank you for all of your kind words about this exciting news! XO, Cath