With the Drake and JLo's rumored romance on my mind, I have found myself listening to a lot of throwback music from the good ole days when I had an intense obsession with Jennifer Lopez. While I can't tell you how old I was, I can tell you this JLo obsession was right after my infatuation with Taylor Hanson and right before my Newlyweds-is-the-only-show-I-watch-and-I-want-to-be-Jessica-Simpson phase. Obsession can be a beautiful thing and I was reminded of this when I felt waves of pure bliss while rediscovering "Feelin' So Good" from Jennifer Lopez's first album On The 6th. Isn't it the best when you get hit with this nostalgic feeling?


After vowing to start my day with that amazing JLo throwback until further notice (the lyrics are gold), I got to thinking about why people feel so strongly about songs from their good ole days. Whether it be a song I used to blast before going out in college or a song I played on repeat until I made up an entire dance routine growing up, these works of art never fail to give me the same awesome feeling today. After a little thought, I realized that this blissful feeling comes from a reminder of sheer possibility.
I can't speak for everyone but my "good ole days" are from times when I felt intense excitement about possibility. In college, I never knew what was going to happen next and it was the time of my life. Waking up and getting ready for that kind of day creates the feeling that all successful people stress the importance of time and time again. We are surrounded by the result of the idea that respectable adulting is working, paying all of your bills, and providing for those you love. In turn, we get jobs we think will pay our bills, while sacrificing possibility for security, and we sleep to dream about the good ole days, when possibility was all around us, instead of creating them.
While a lot of us don't have the luxury to quit our jobs that bring predictable days to search for this elusive concept, we do have the ability to schedule time to look for possibility. This may sound like a contradiction at first, but the more you make time for it – the more you will understand. My favorite part about the workshop that I mentioned I attended with Joe Dispenza was his constant emphasis on living in possibility. I am so thankful that I can feel possibility in my meditation or anytime I put JLo on the radio and that my friends, is how I want you and I to start every day. What reminds you of possibility?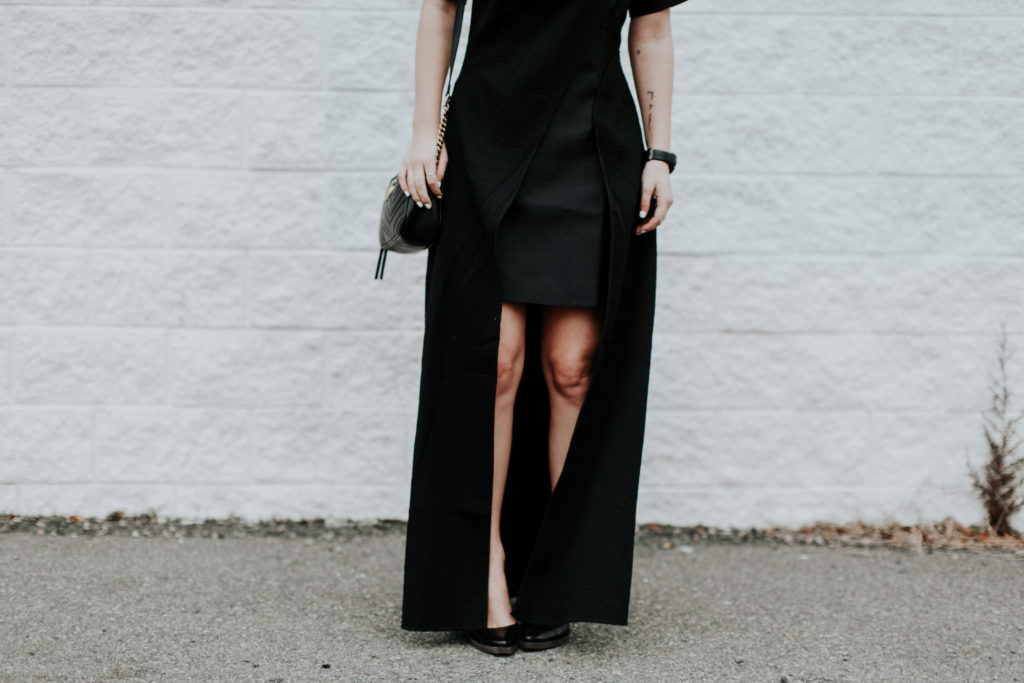 PS: Drake, if you're reading this it's not too late to do a song with Jennifer Lopez. In my professional opinion, I think this collaboration would be a good business decision.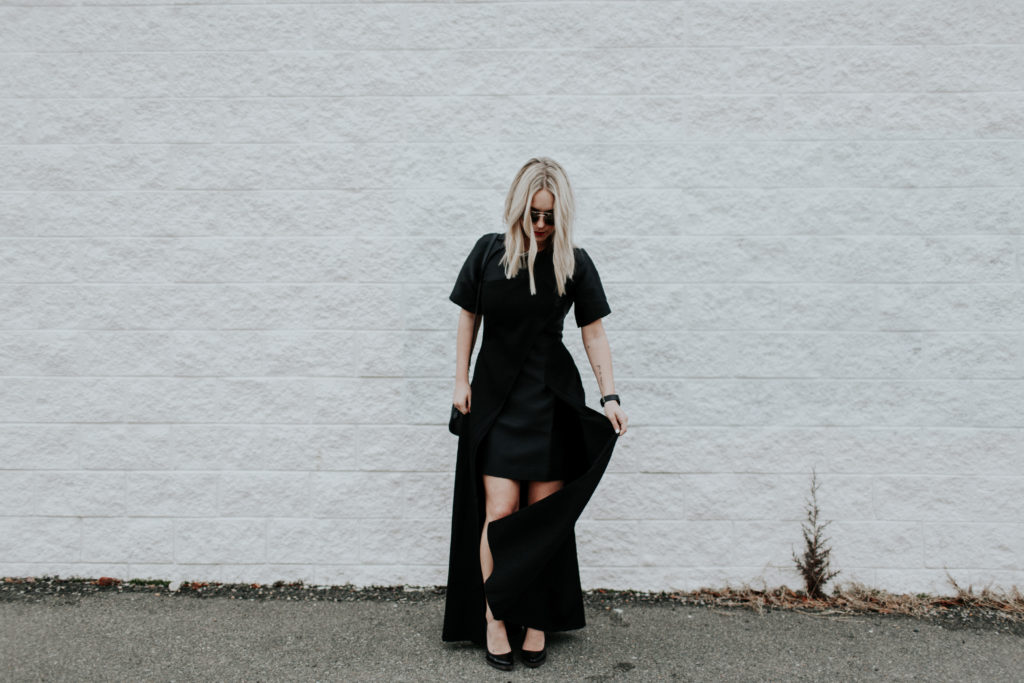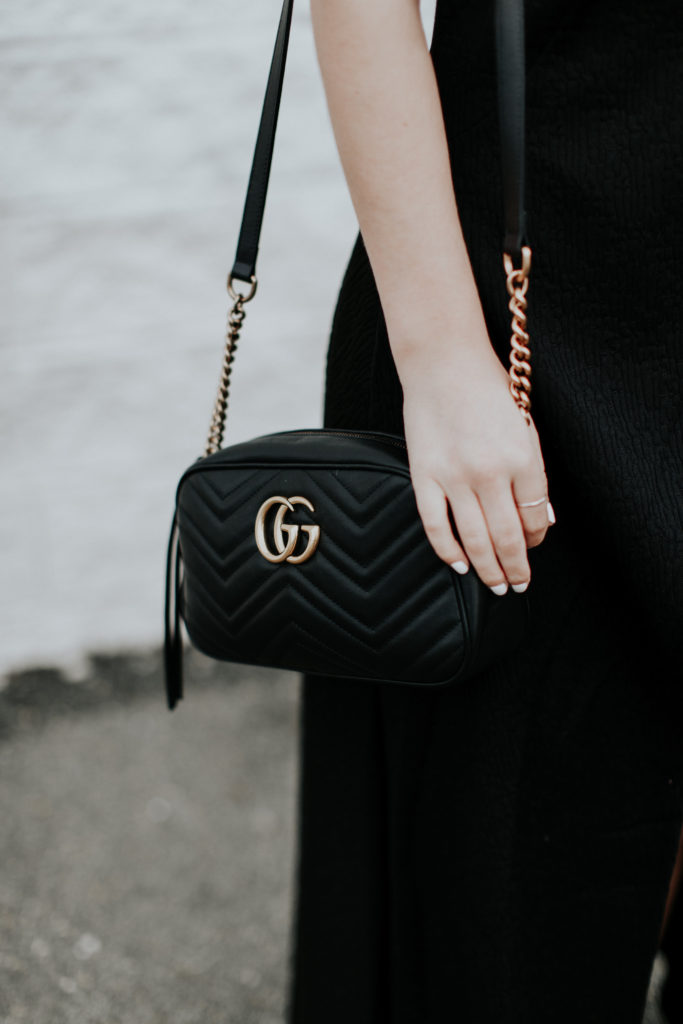 Black dress: Asos White / Shoes: Balmain (similar here) / Handbag: Gucci / Watch: Christan Paul / Sunnies: Prada / Photos: Kaytee Lauren