I realized I never shared these wedding photos from my wedding day on cathclaire.com so here you guys go!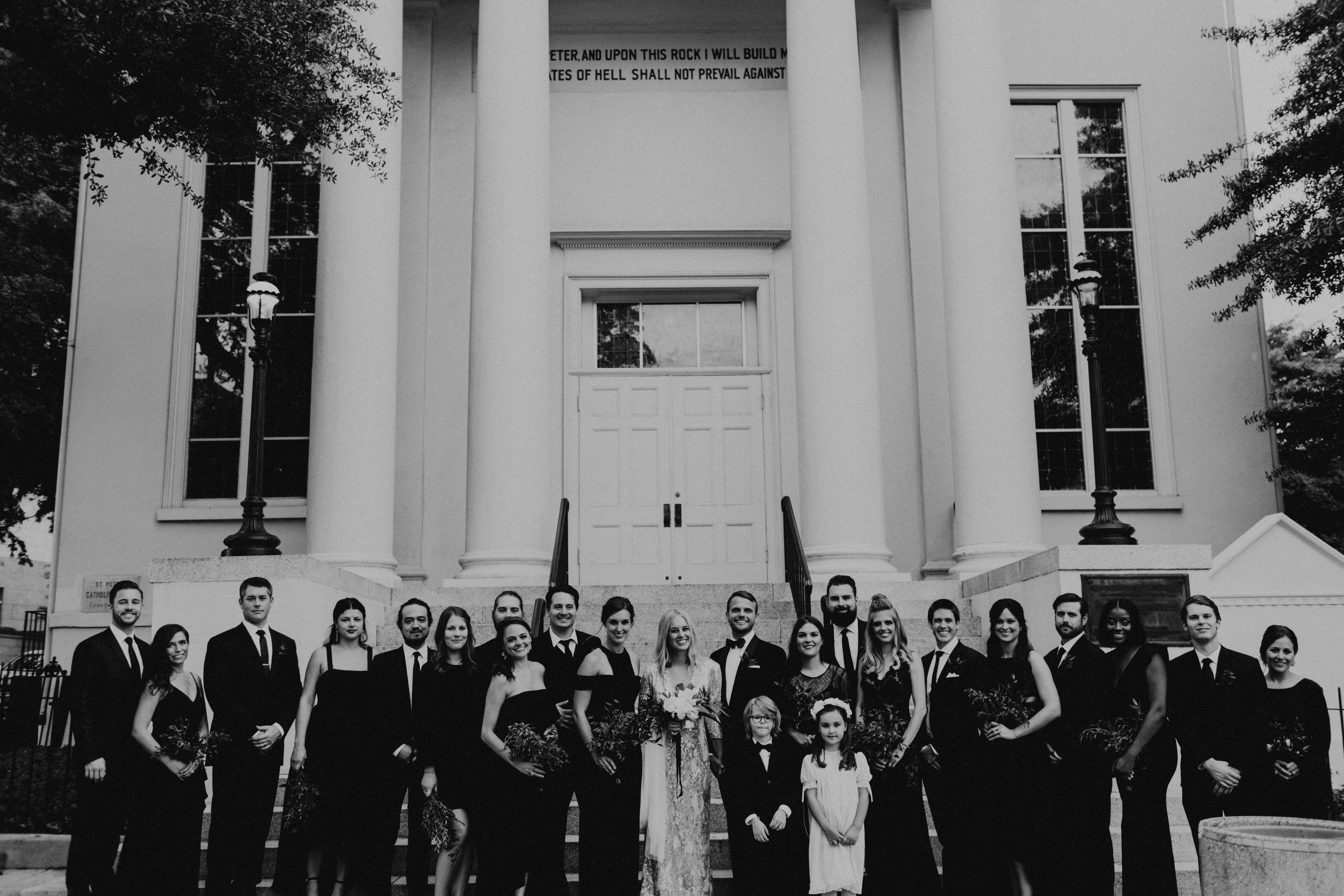 We all love drooling over celeb weddings, the wedding dress, and our best friend's wedding photos. The love between two people and the style choices that a couple decides on for their wedding day are the most intriguing to me when it clearly reflects their personal style. From the wedding dress to the groom's attire, I love it all! You know, those Pinterest wedding photos that you can't stop oohing and ahhingover or save fast enough to your "Wedding Inspiration" board – we all do it.
I say all of this to reveal that I am obsessed with seeing people's style choices for just about any occasion or event, especially weddings. When I see a wedding album, I always wonder to myself if the bride values being fashion forward over timeless, vintage over trendy? While a wedding is an intimate event (coming from that bride that snap-chatted arguably too many times during her wedding day), it is always a beautifully romantic spectacle. I am so excited to share with you guys my wedding photos from my big day to the love of my life, Kevin James. To be honest, I have been drooling over Kaytee Lauren's work on this special day (and this sequin wedding dress!) and I am determined to believe it's not just because it is my own wedding day.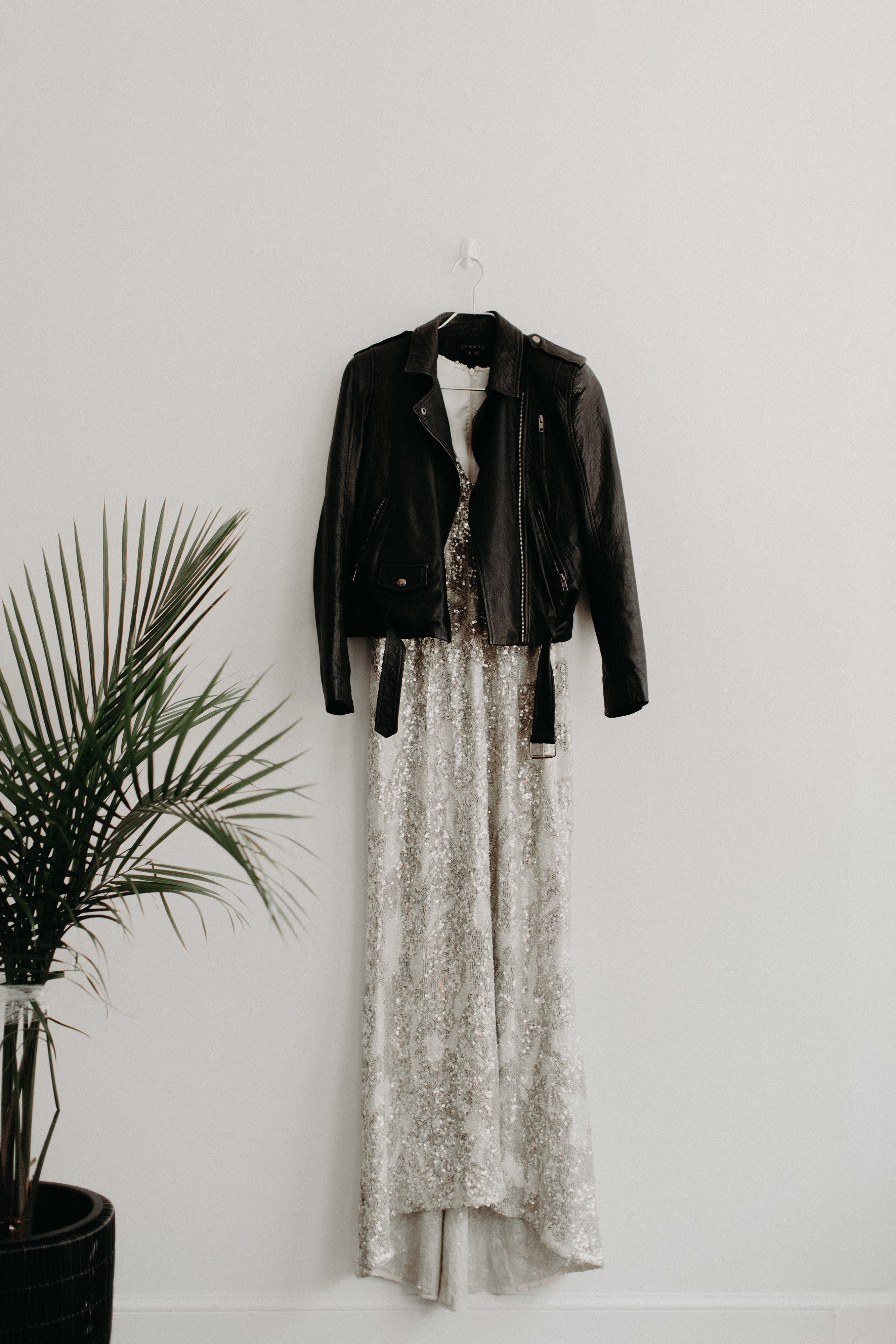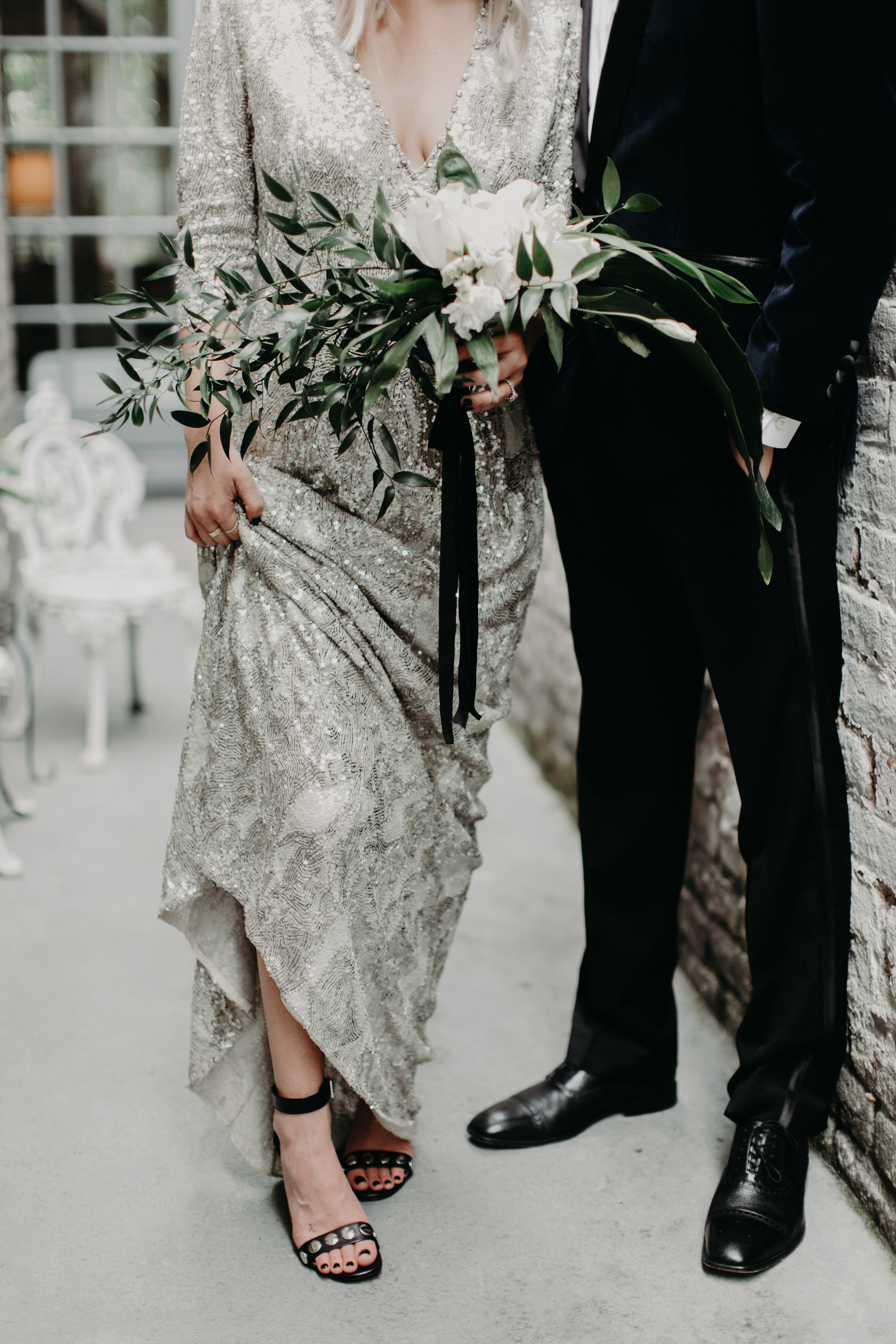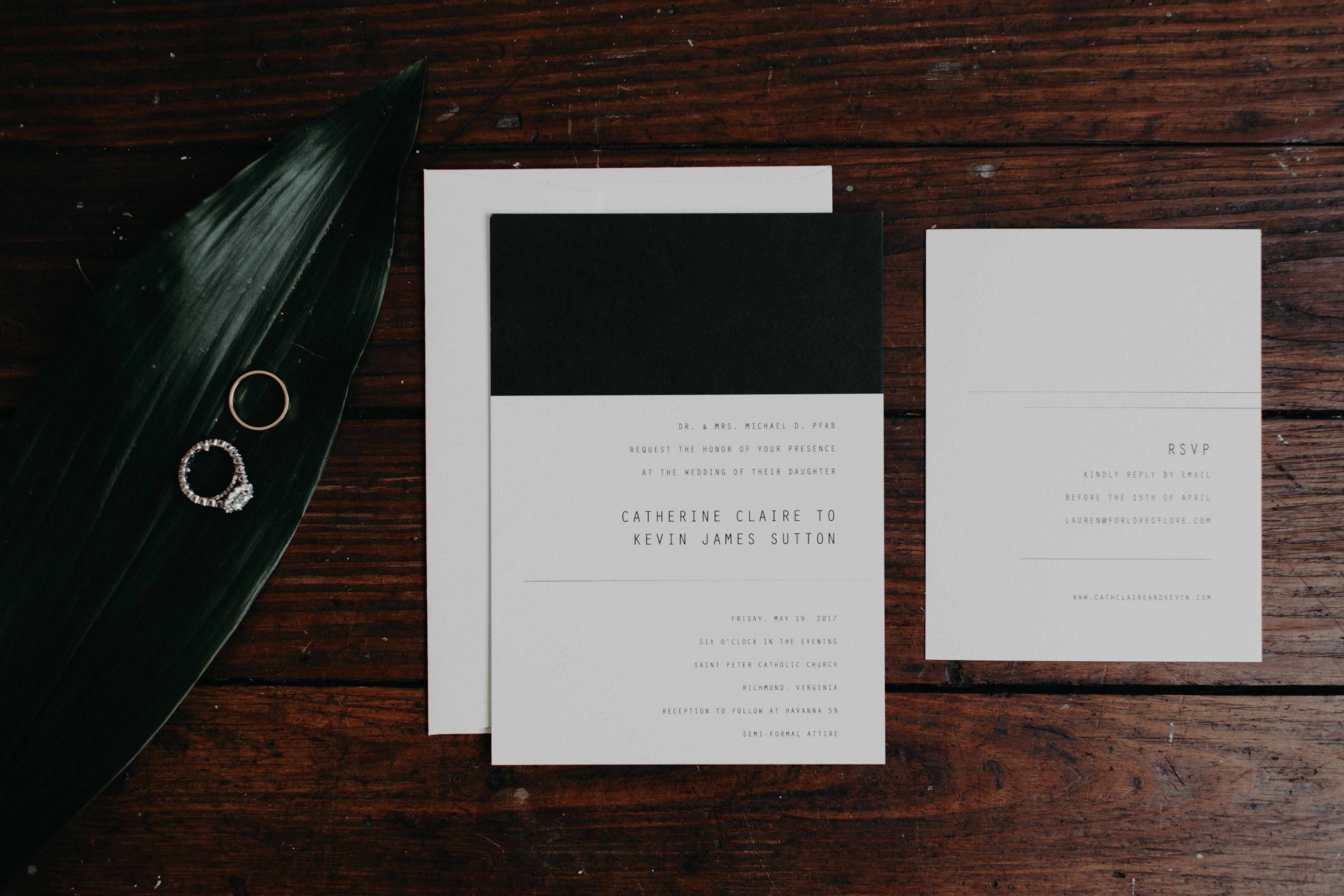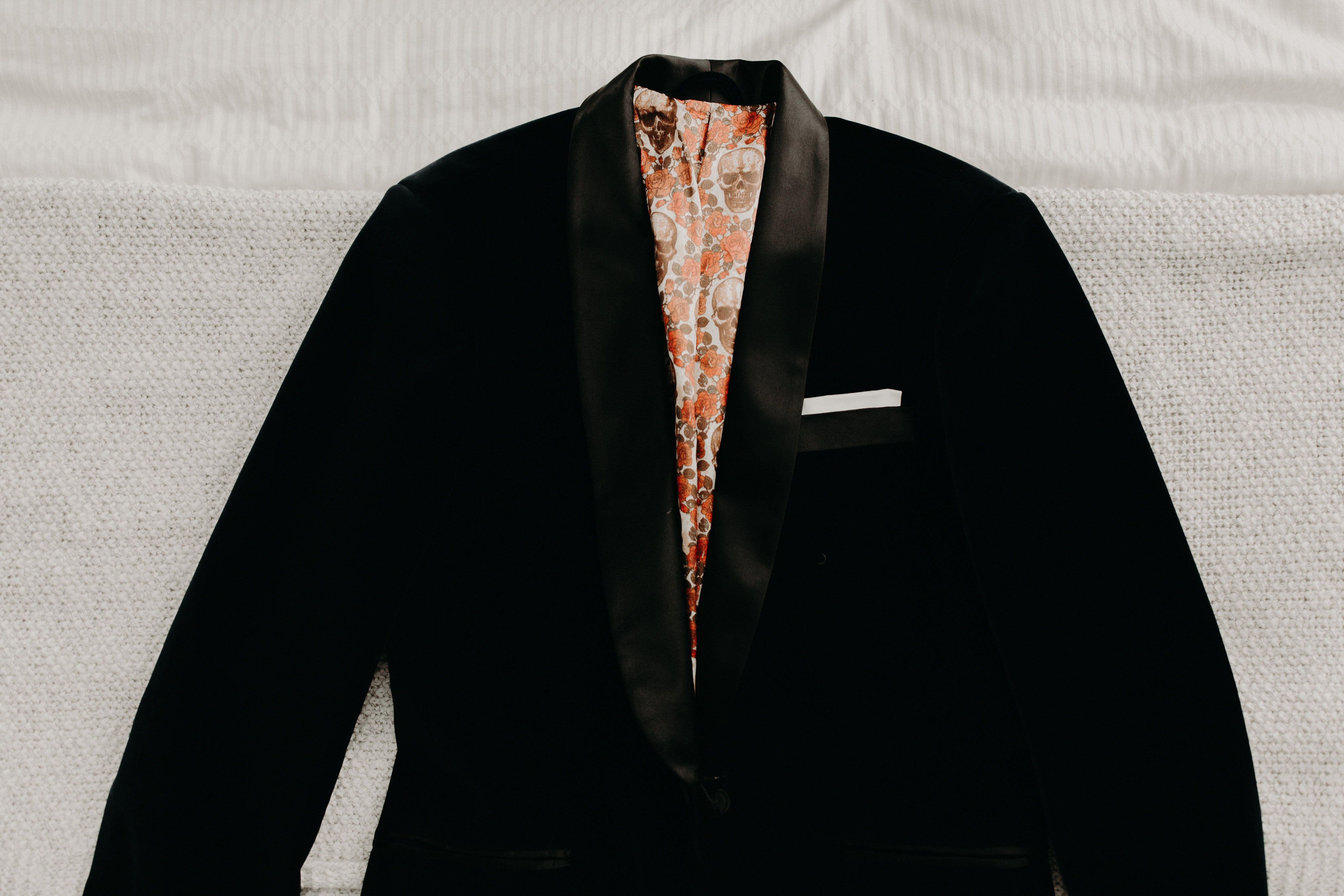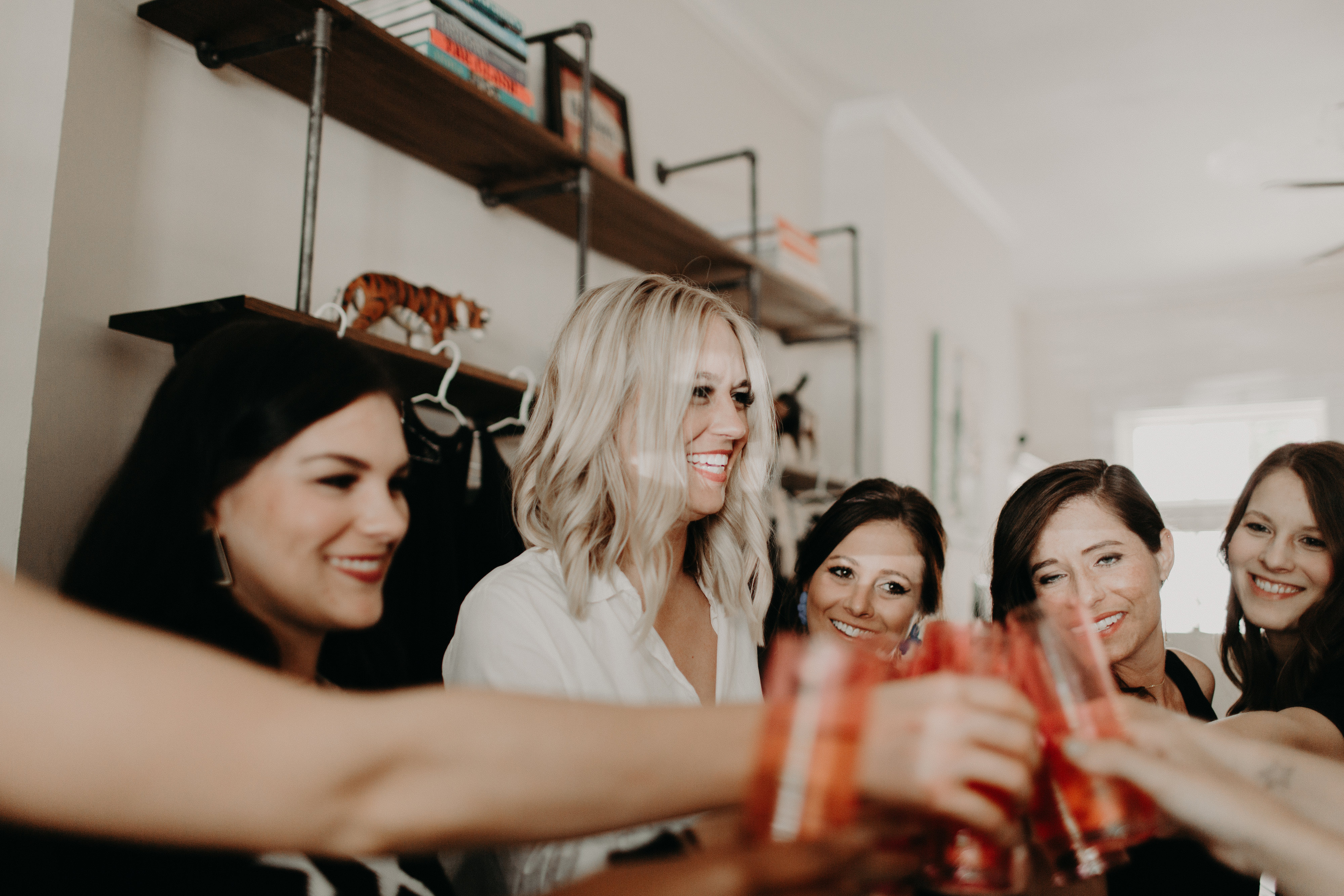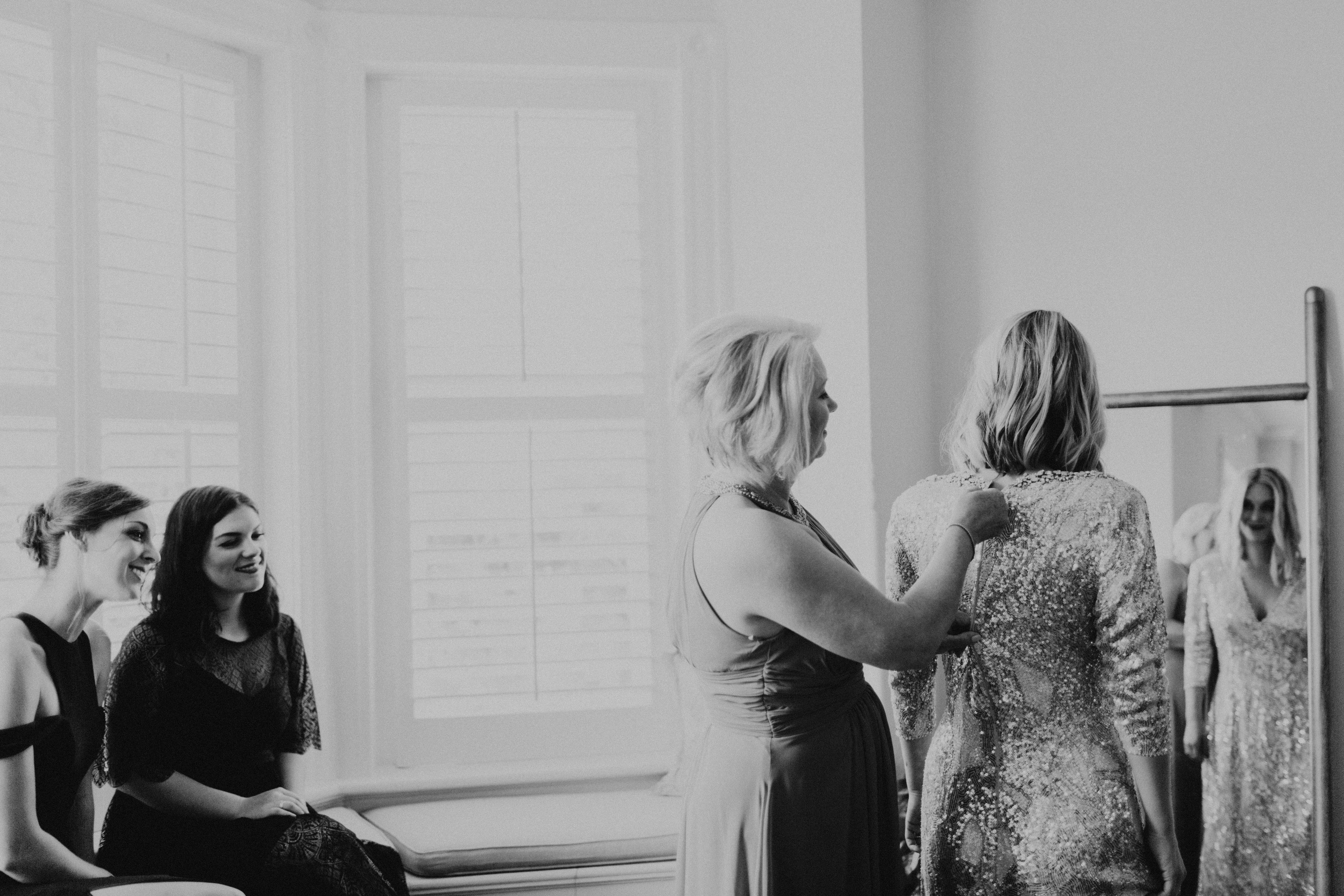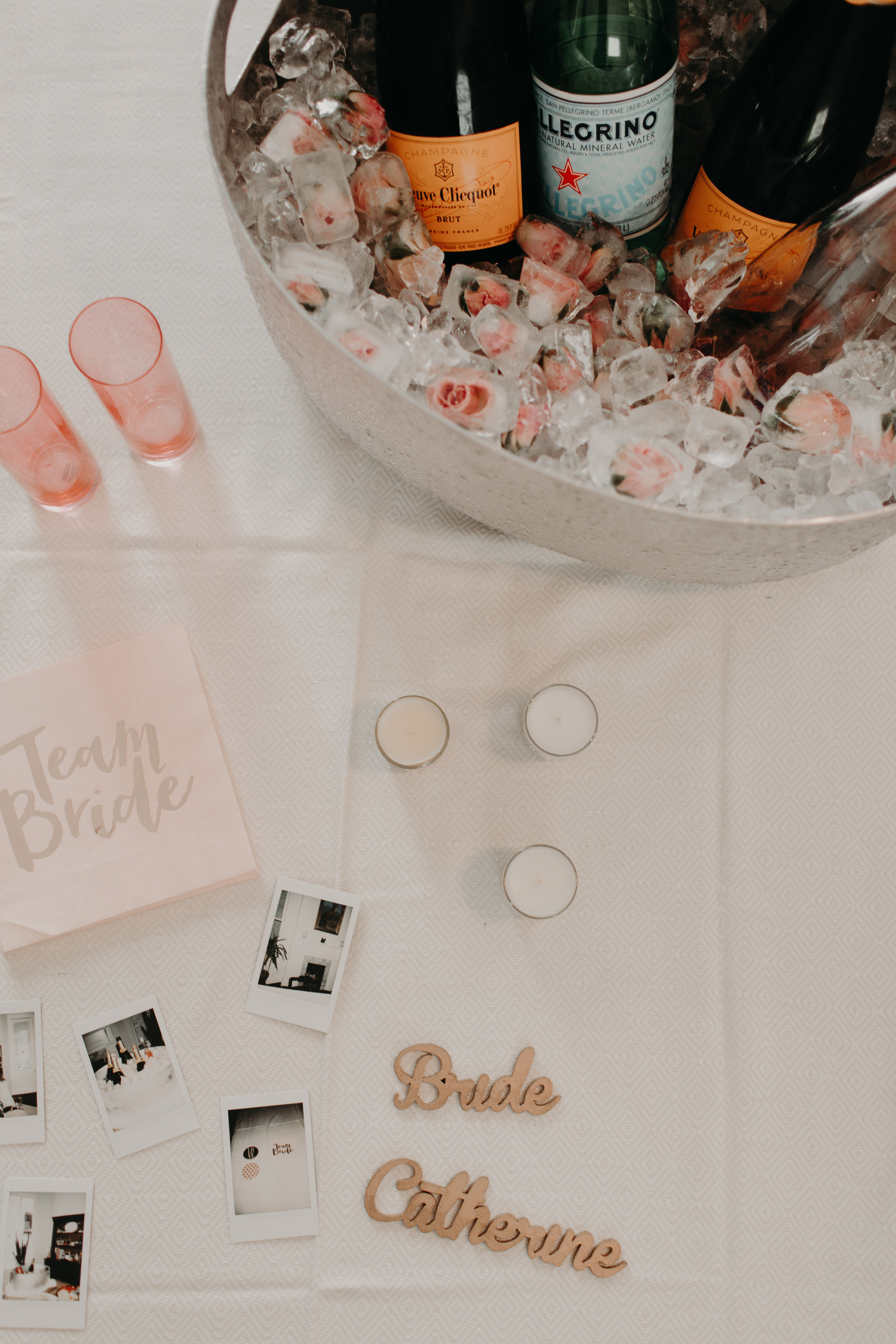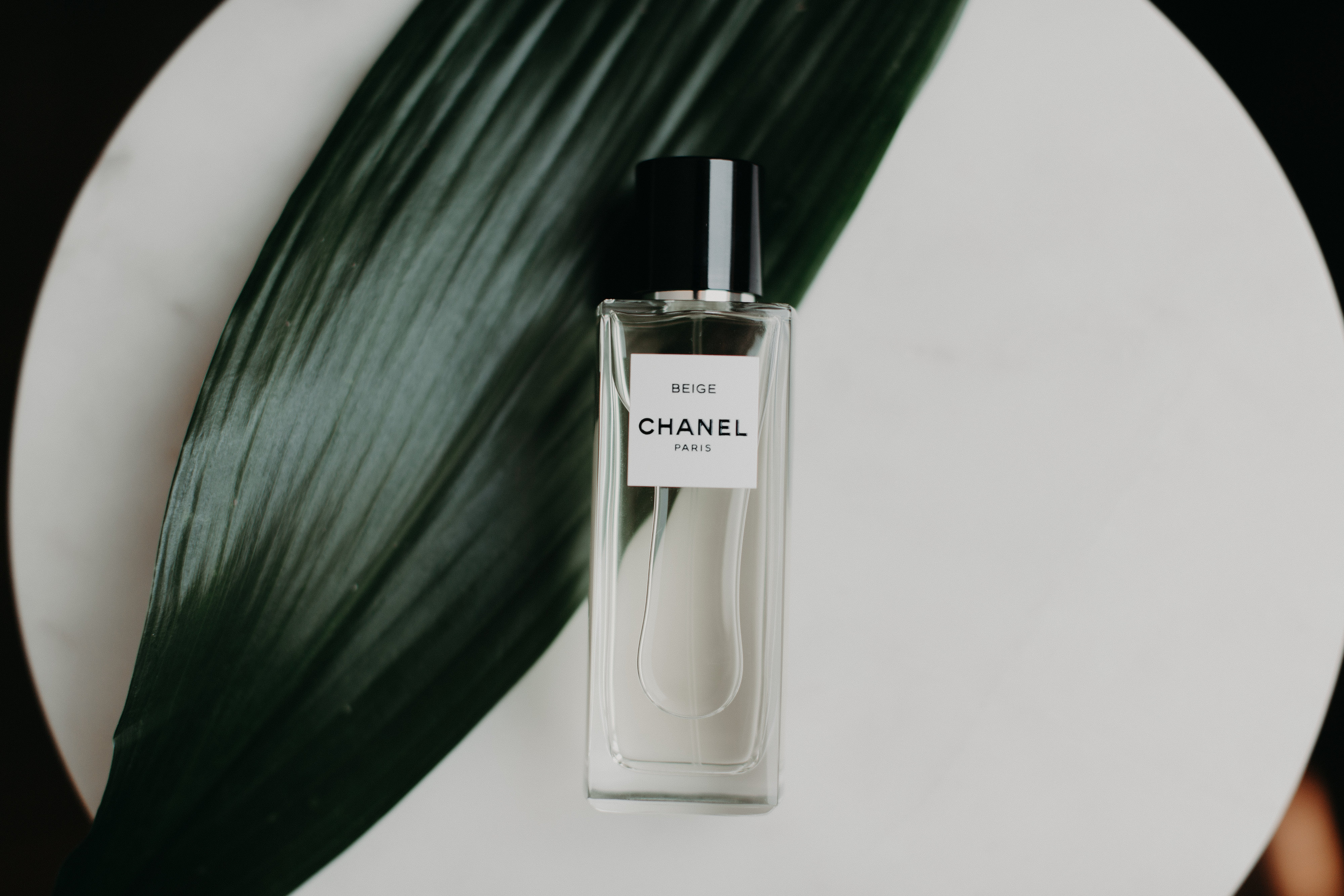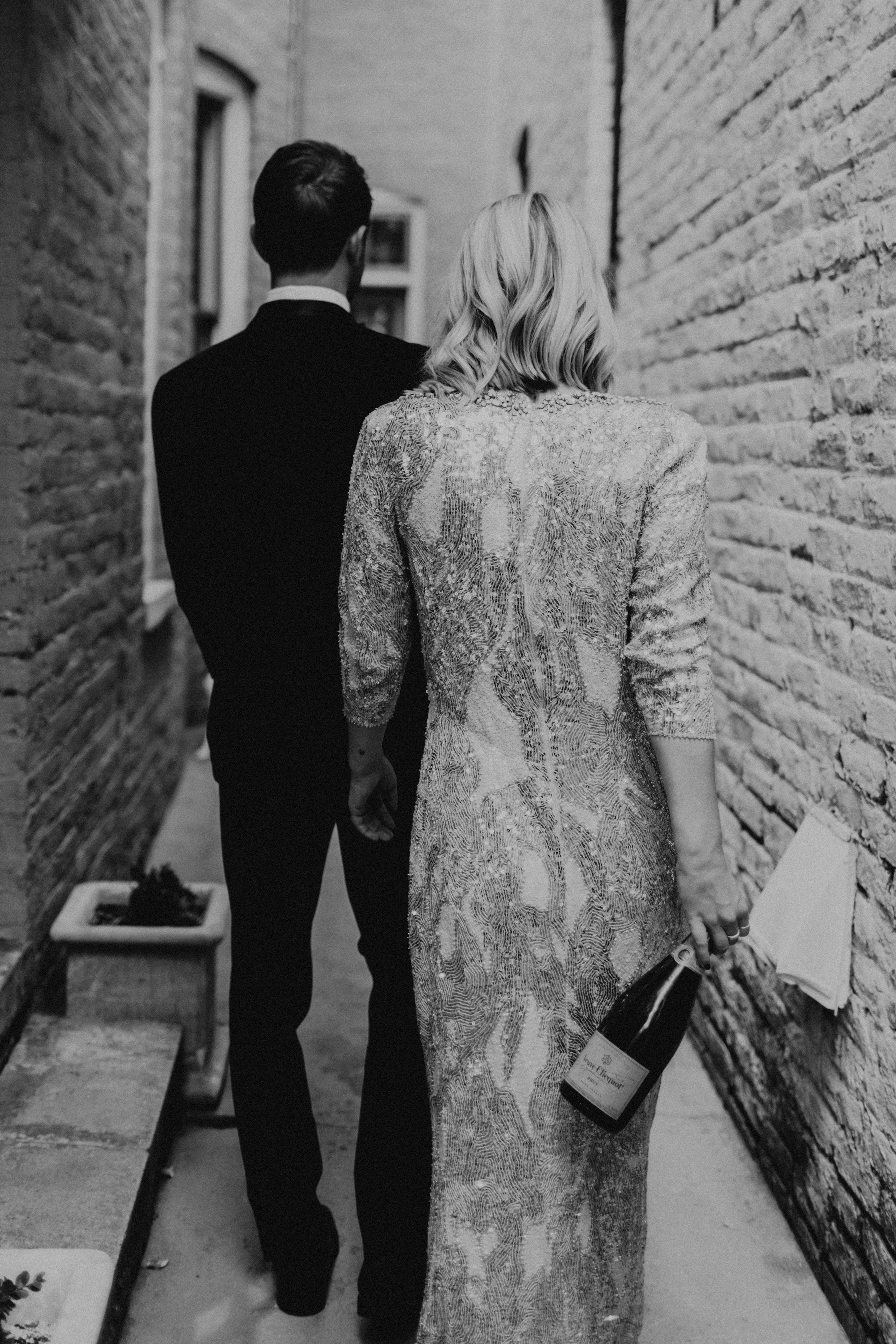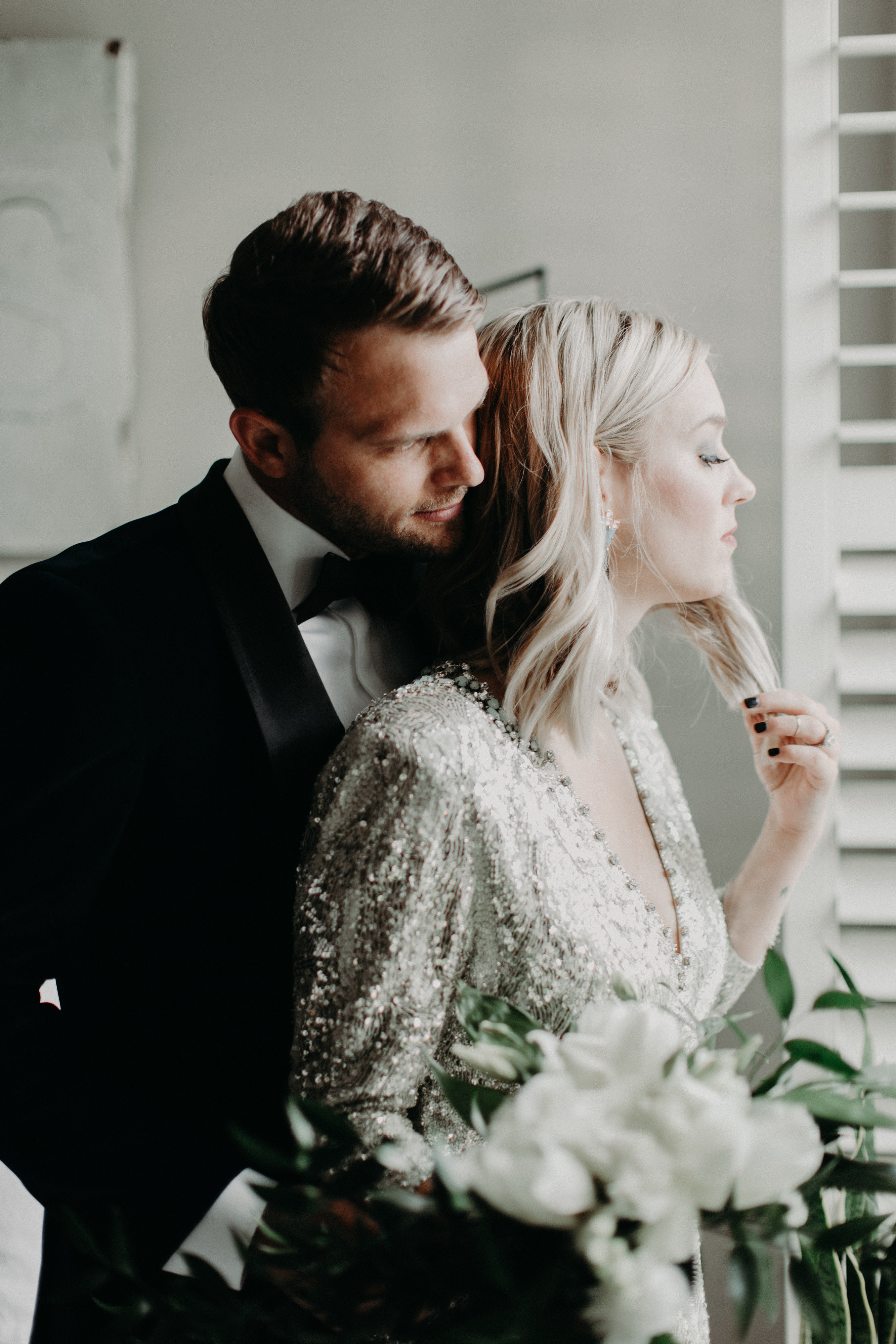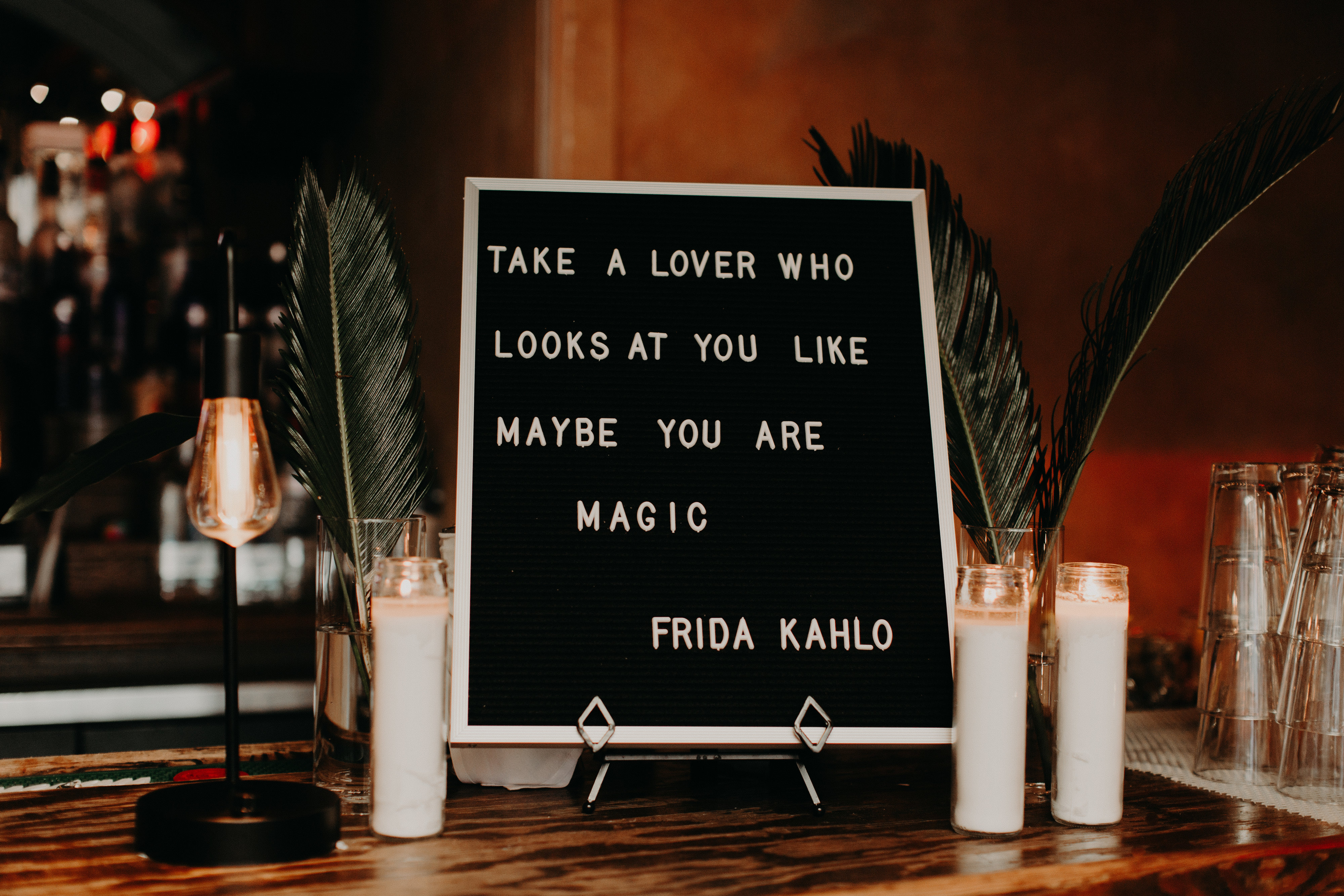 I ordered this Jenny Packham sequin gown onlineand it is the only wedding dress I tried on during my search. This designer is extra special to me because Jenny Packham was the first fashion show that Rebecca and I sat front row at during NYFW a couple of seasons ago.
Simple yet modern black and white invitations from Minted.com. See more about these and some of my favorite invitation suites from Minted in my blogpost here.While it is hard to tell in photos, Kevin wore a navy velvet tuxedo jacket from Alton Lane. I get all of the Frank Sinatra smoking jacket vibes from this tuxedo and love that he picked this out himself!I got my blonde locks wedding ready with Melody at Mango in Richmond. She colored my hair with balayage and foils to achieve this platinum look!Such a special moment with my momma, my matron of honor Nicole and my maid of honor (sister) Christina! I will never forget it!
My wedding scent was Chanel "Beige" perfume that I purchased on my bachelorette in Beverly Hills. I did a post about my travels with my gorgeous bridesmaids in Hollywood on The Crystal Presshere.You can find Veuve Clicquot making a photo appearance in Rebecca's wedding photos as well, see her wedding details on The Crystal Press here.
"Take a lover who looks at you like maybe you are magic" – Frida Kahlo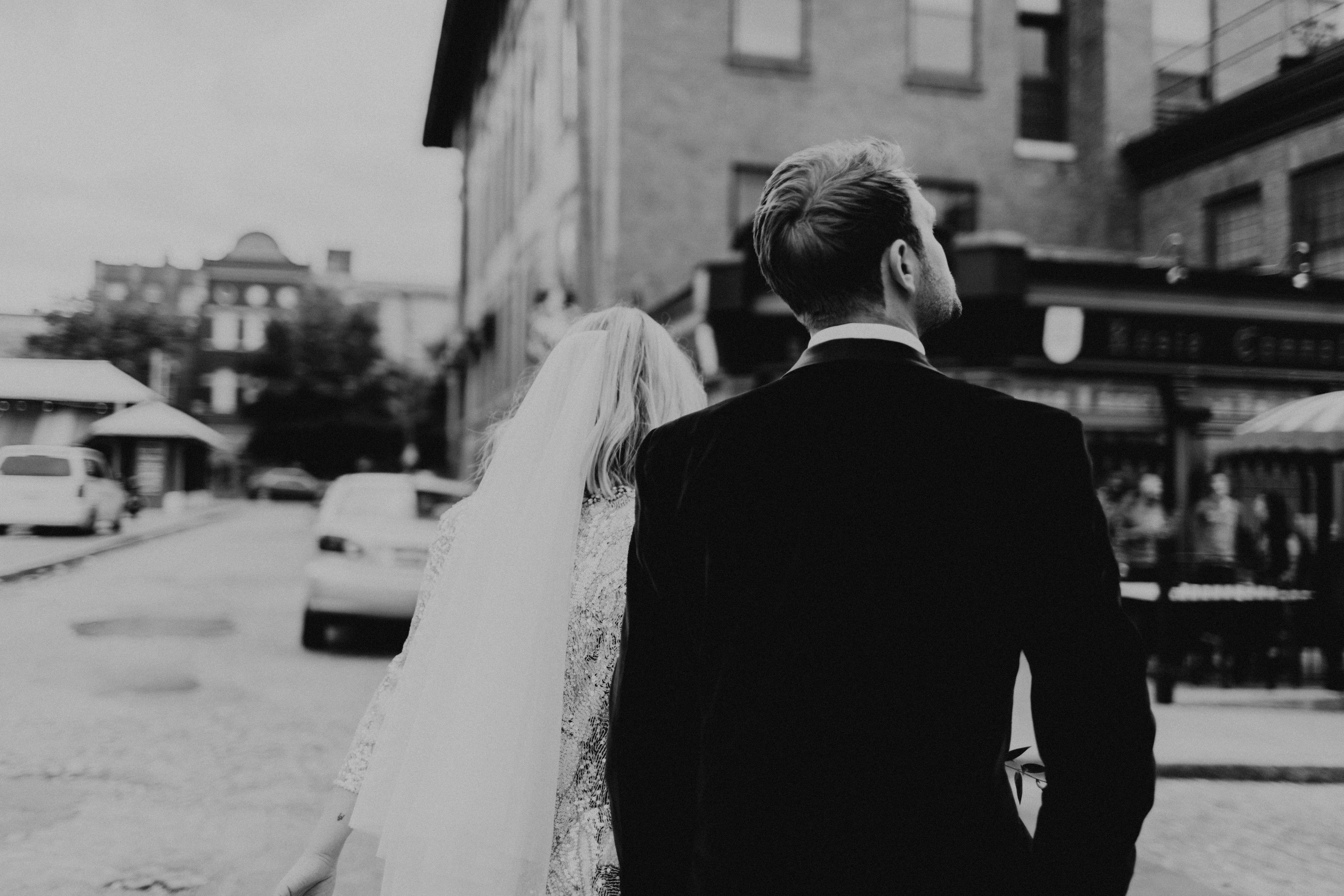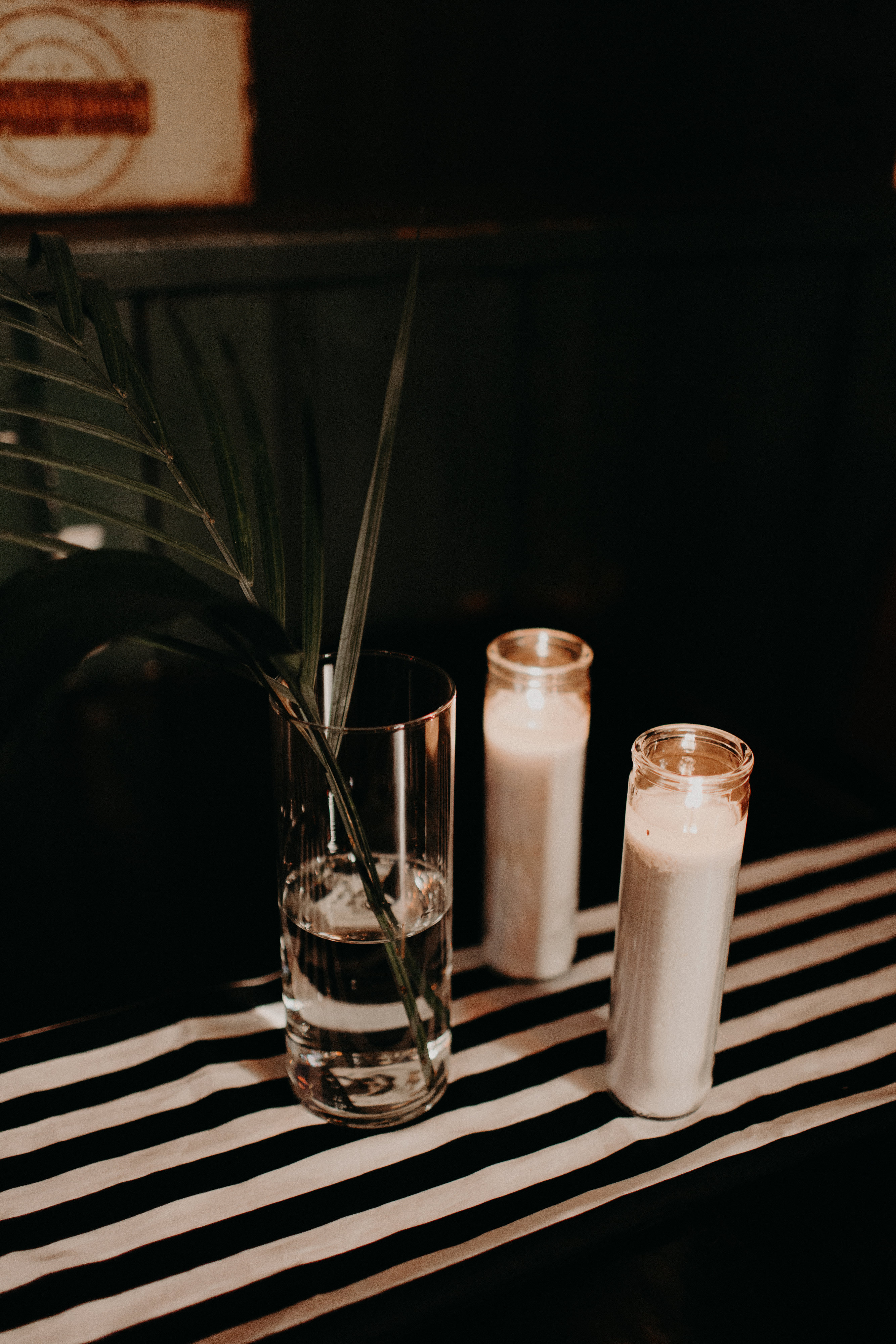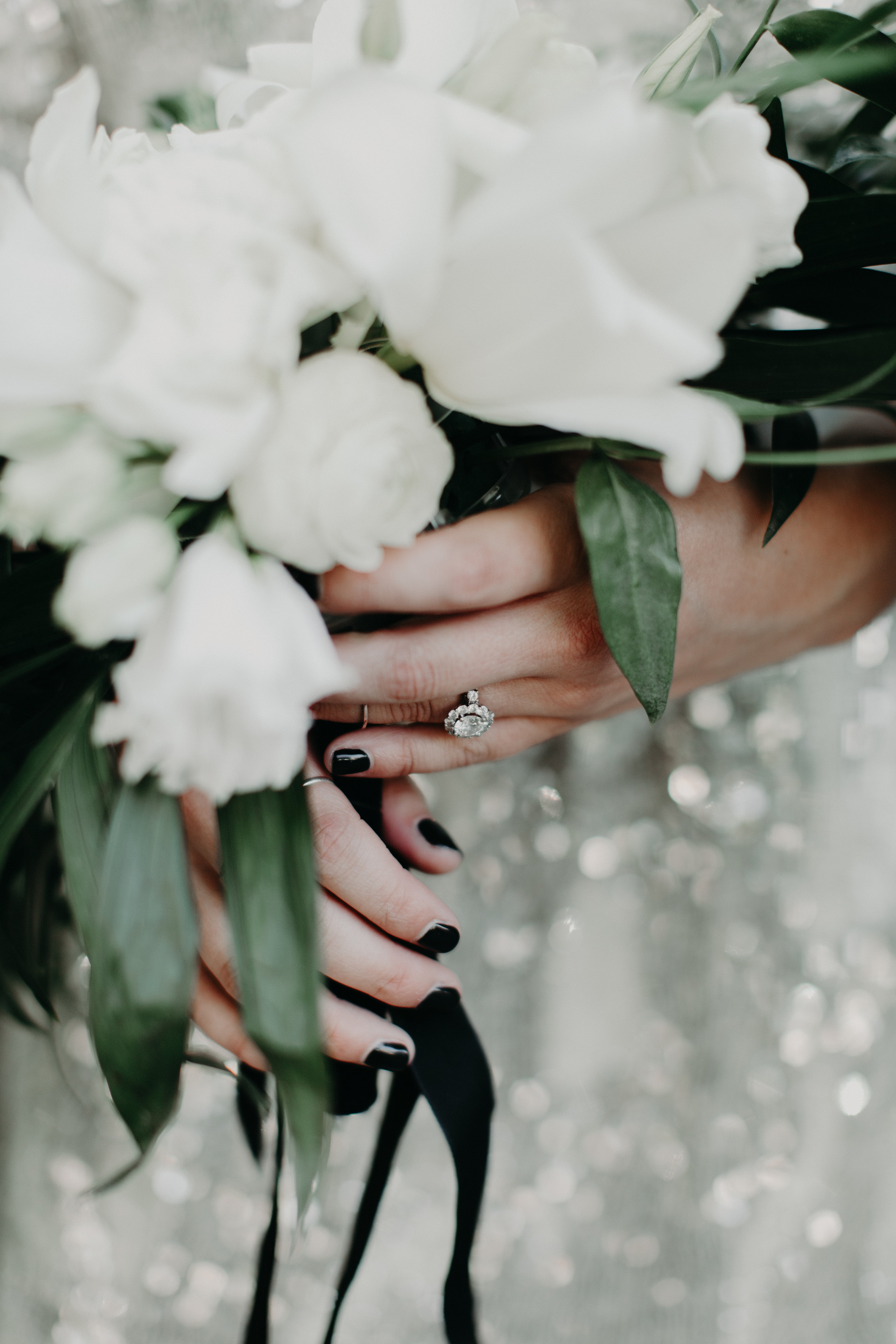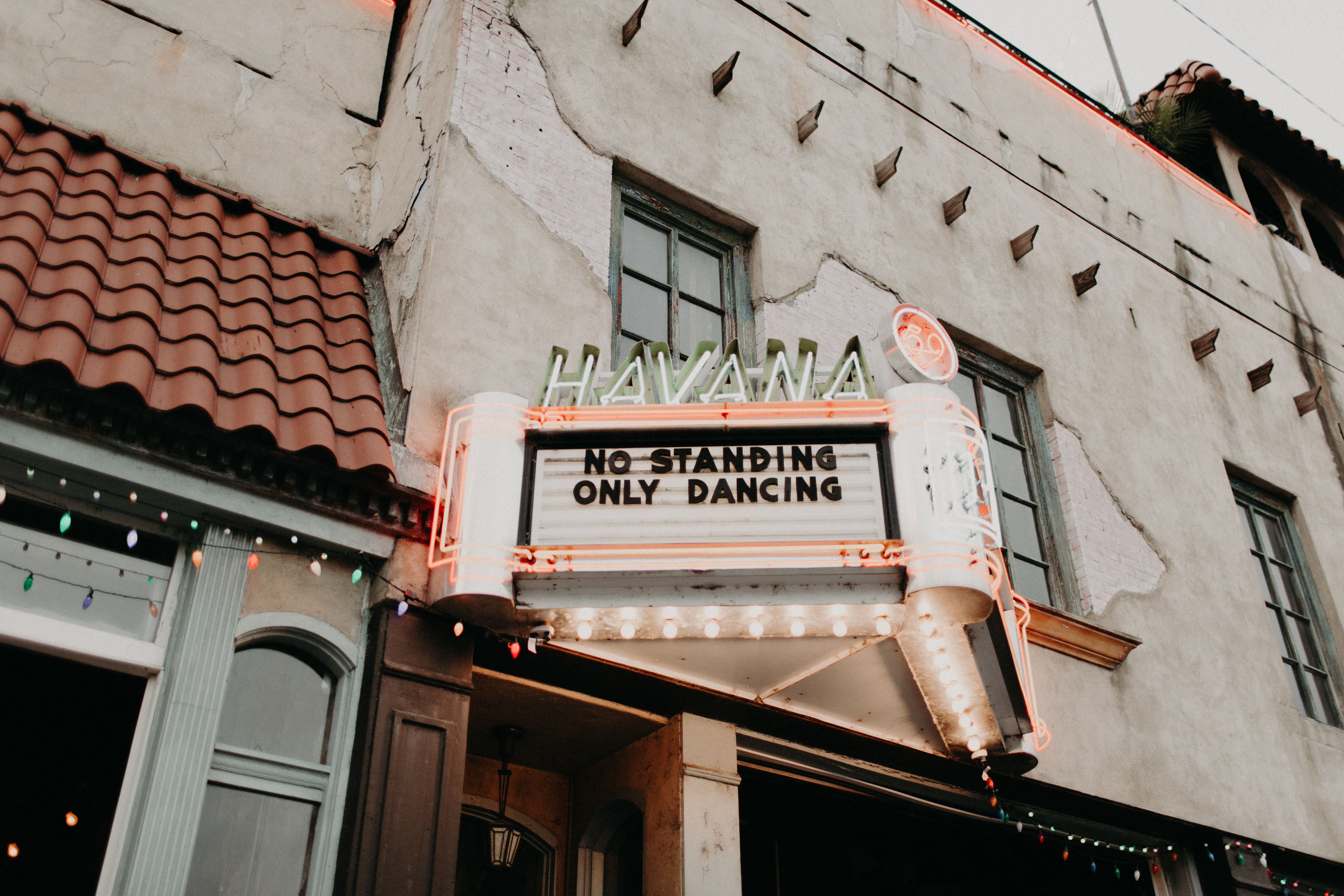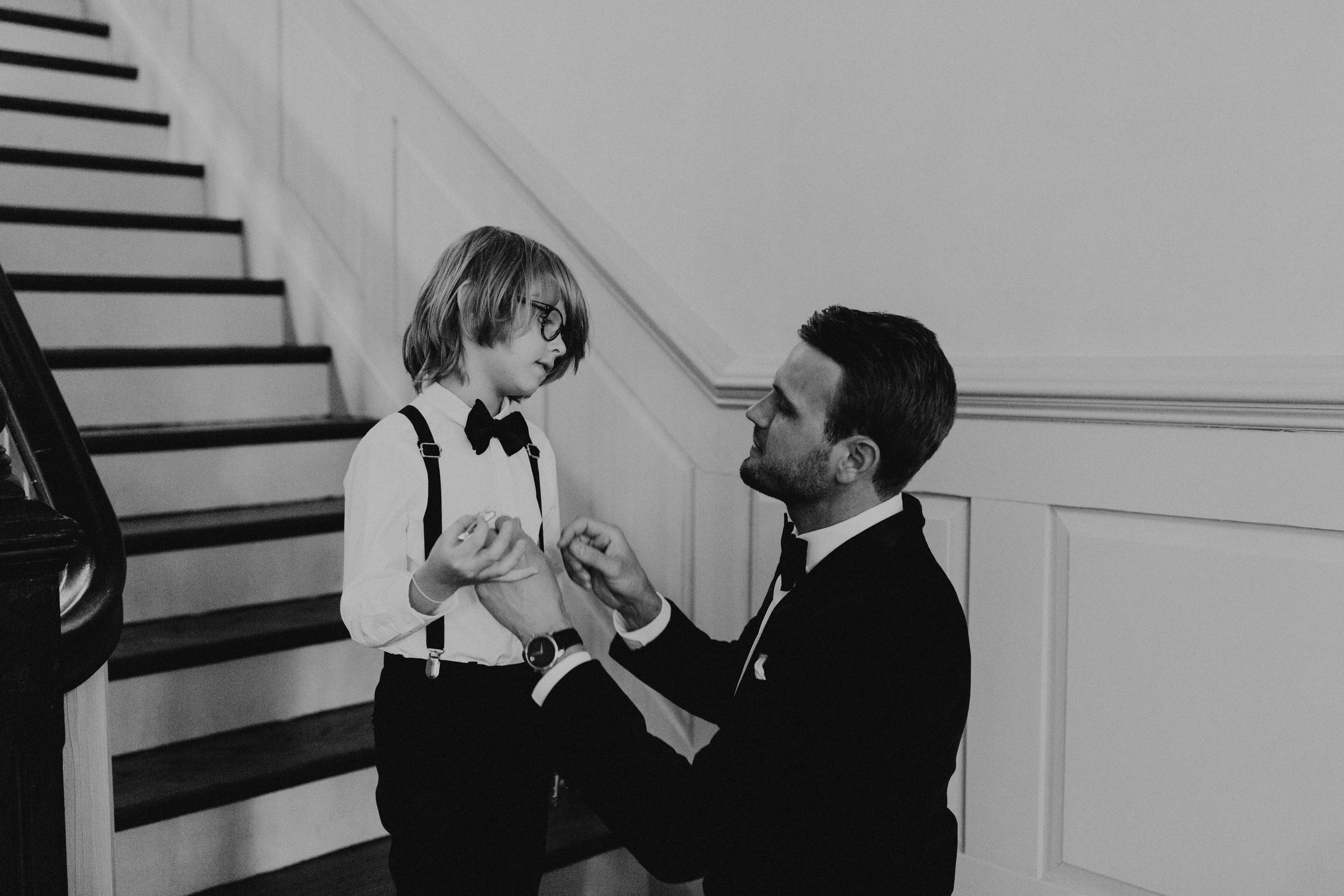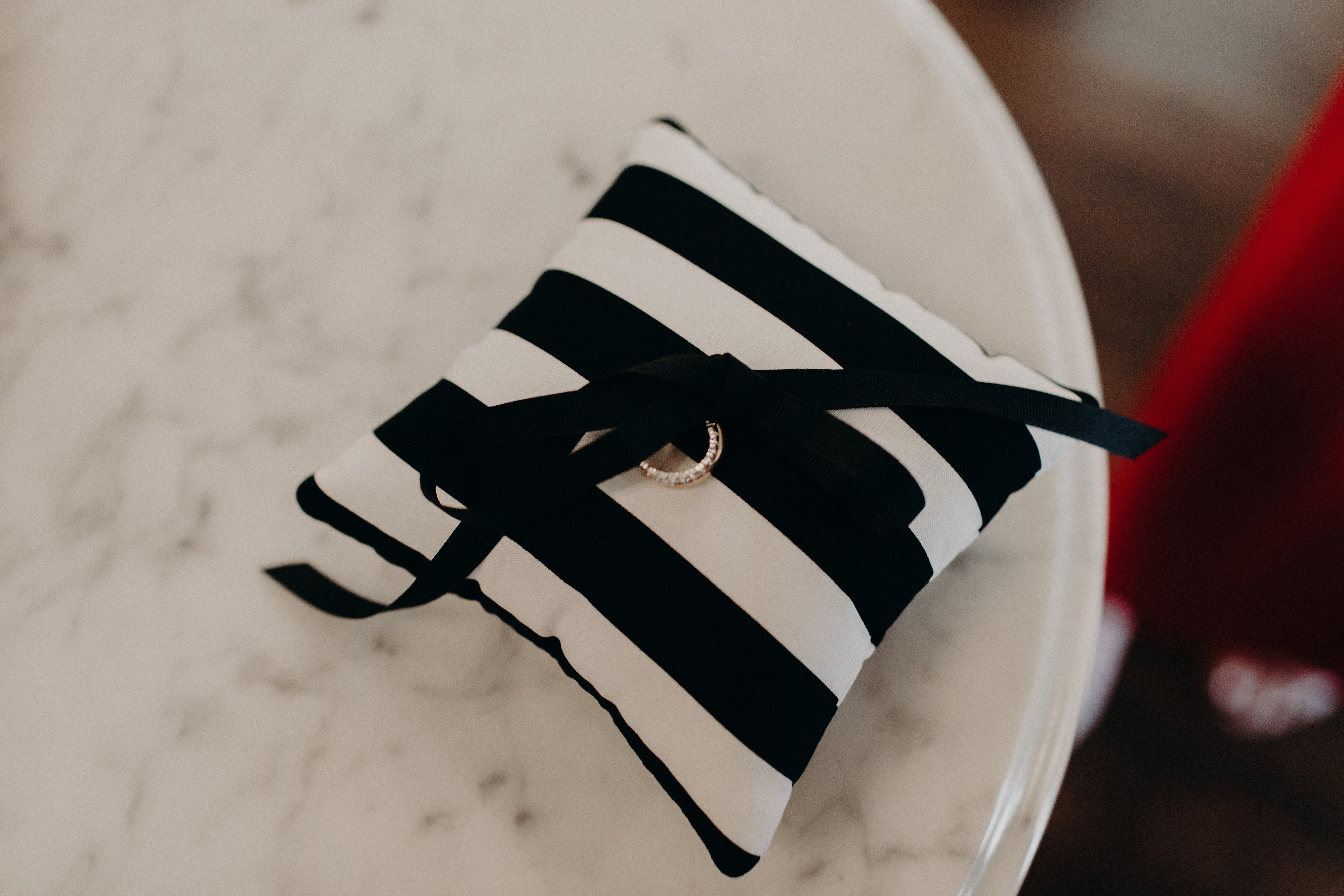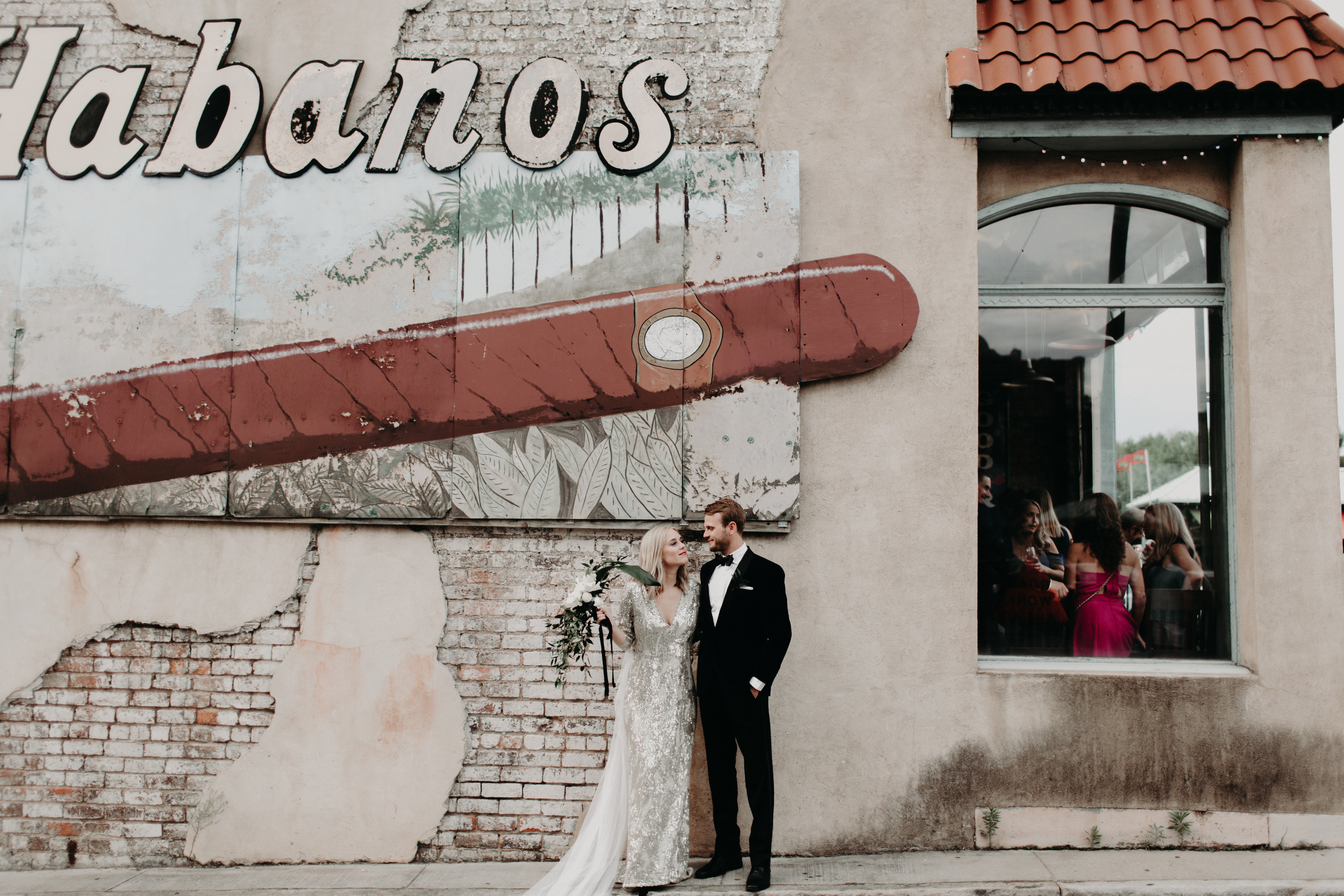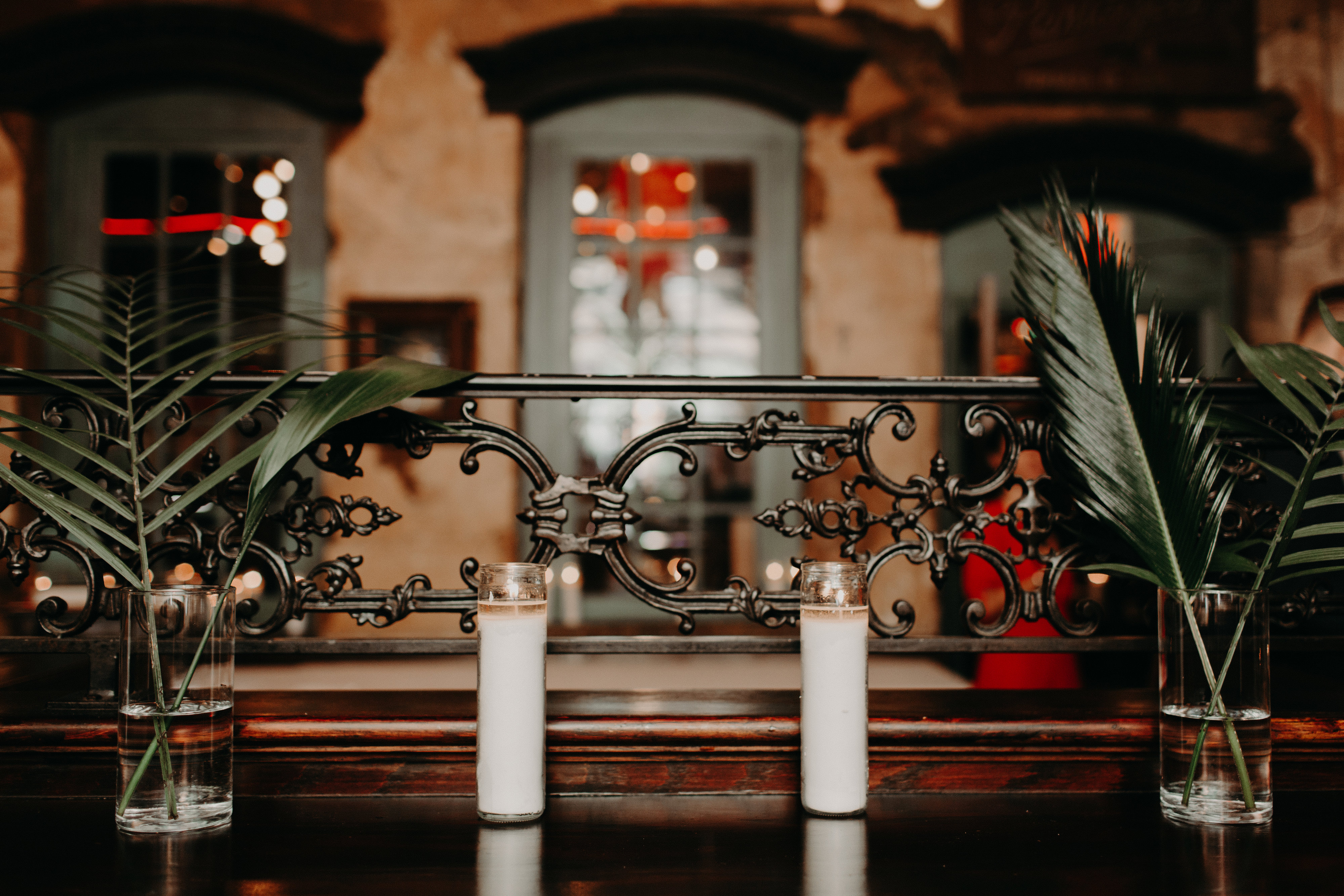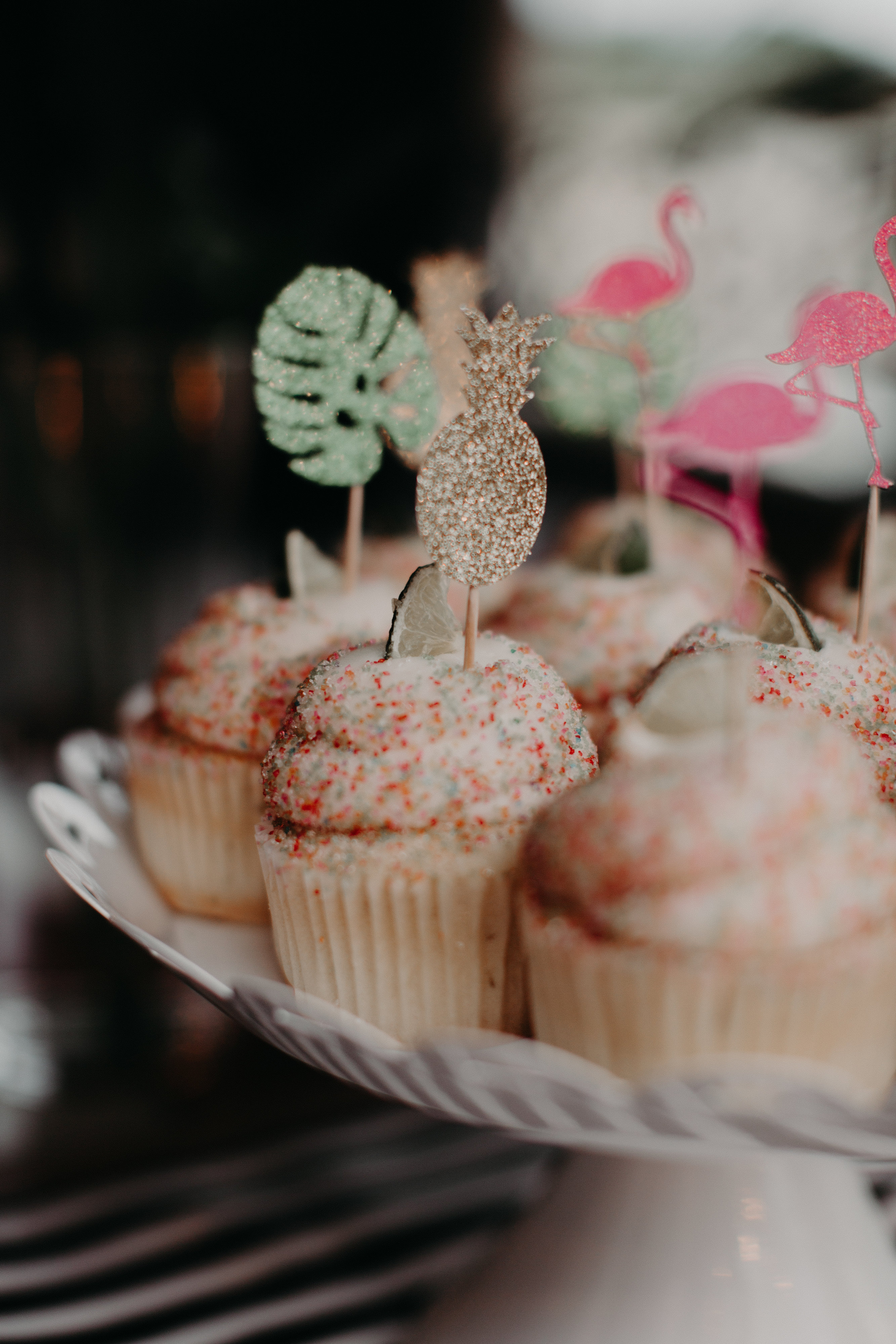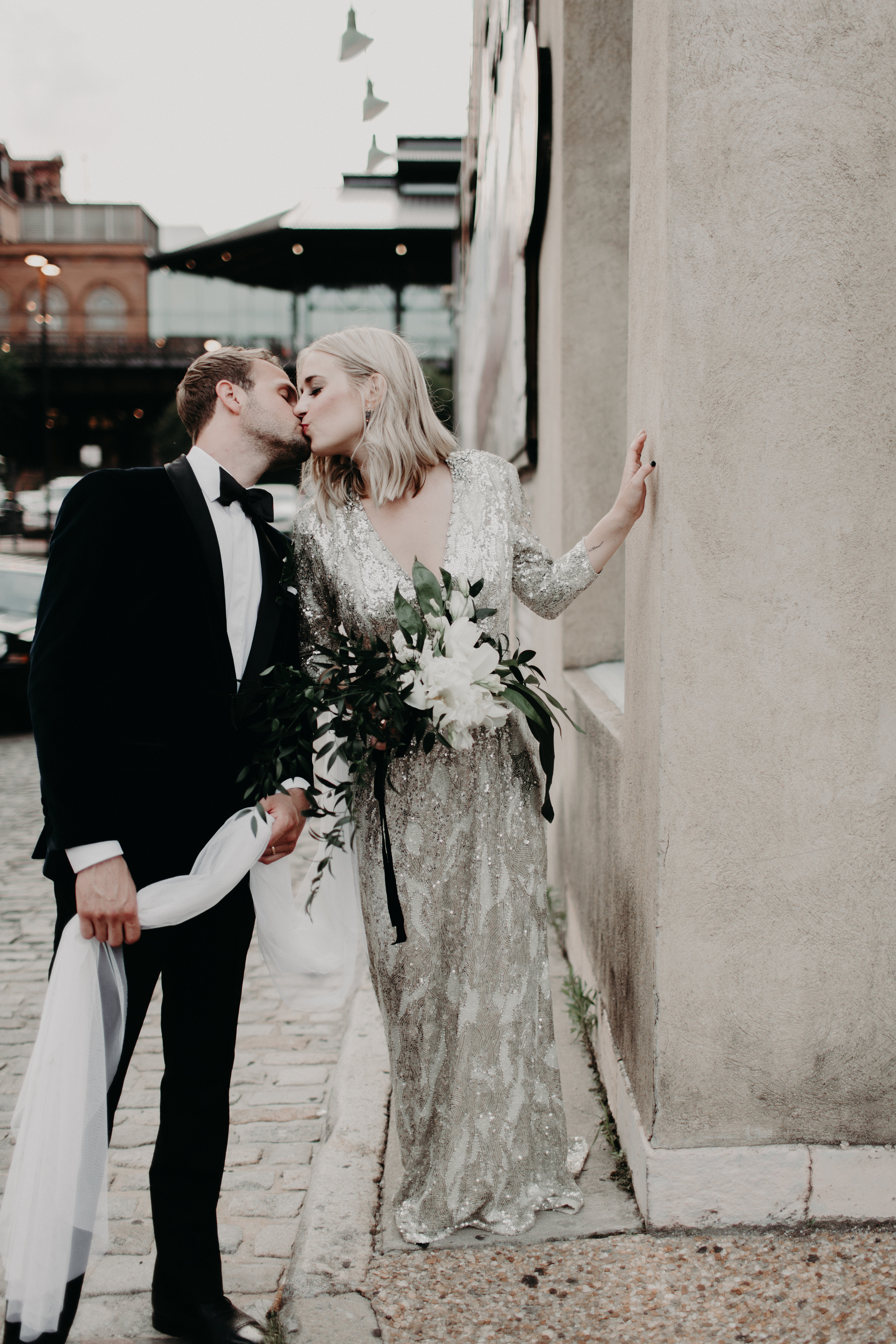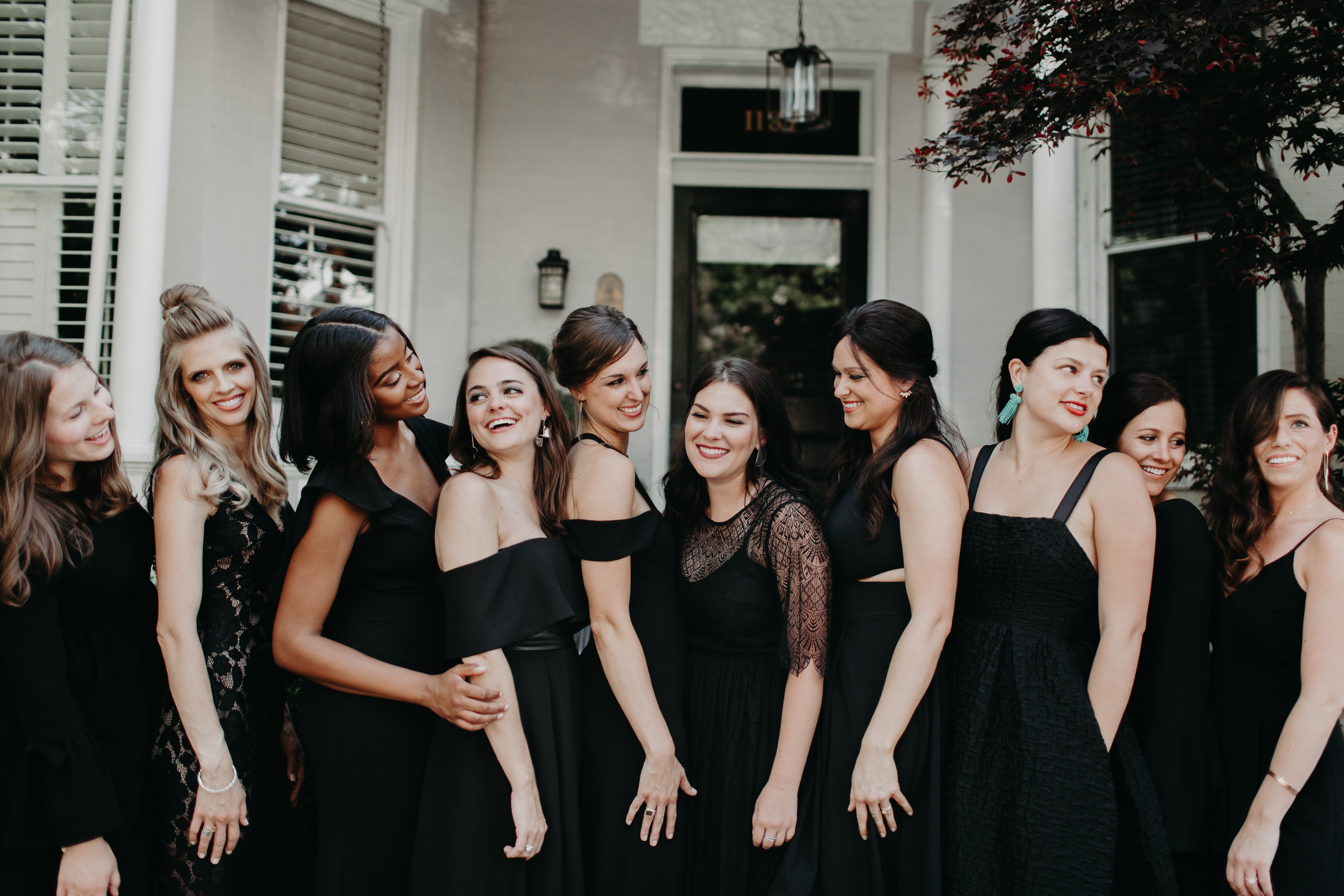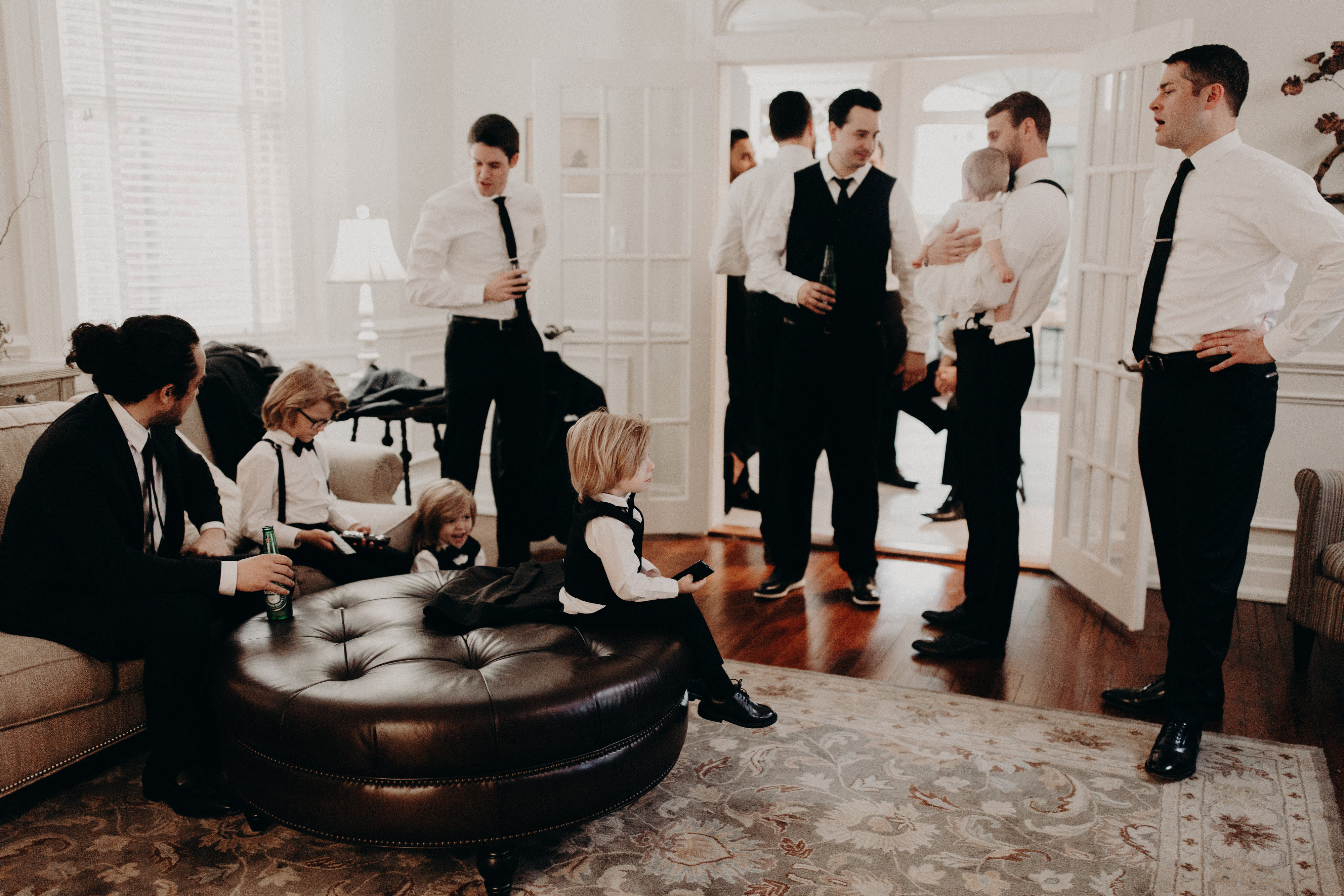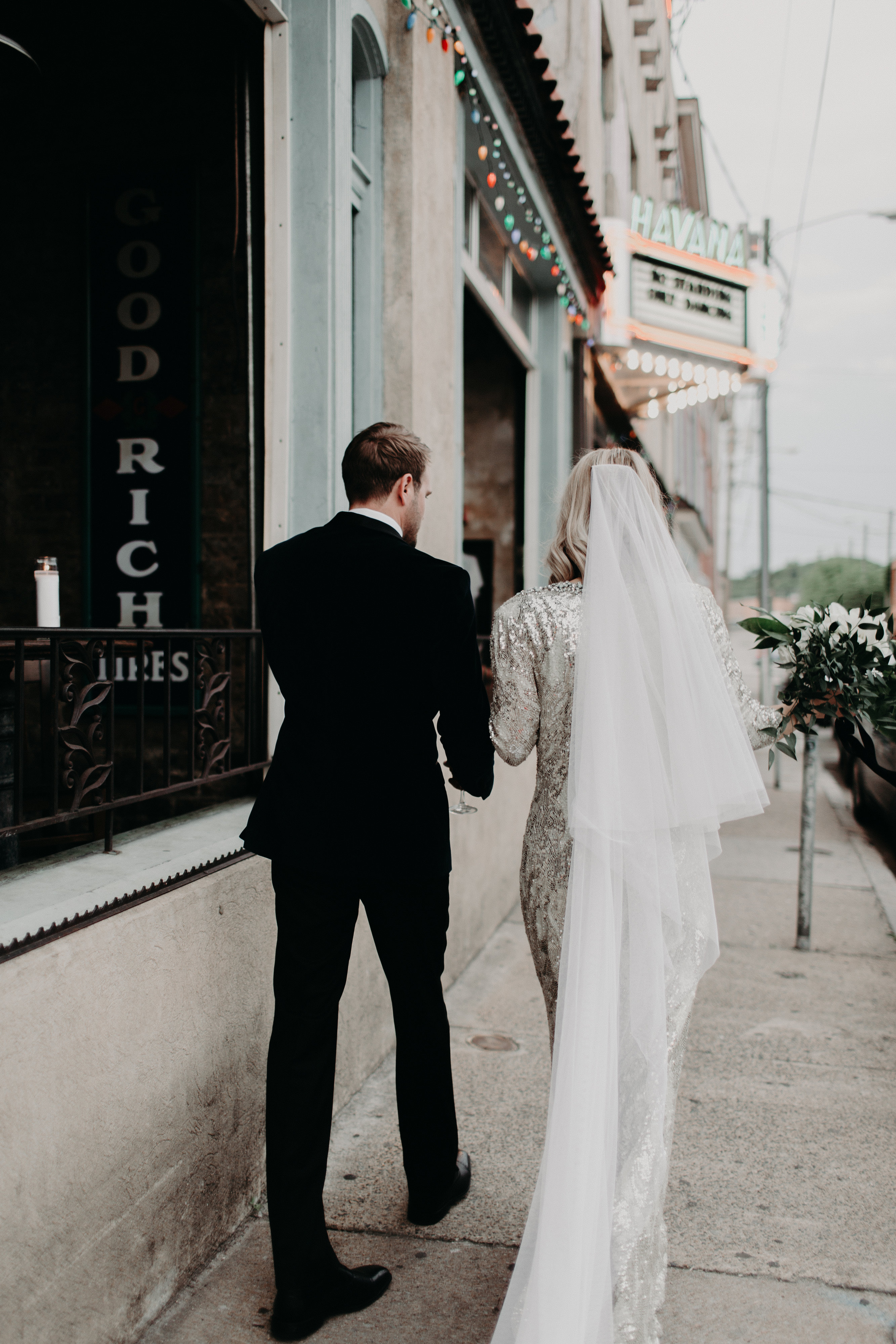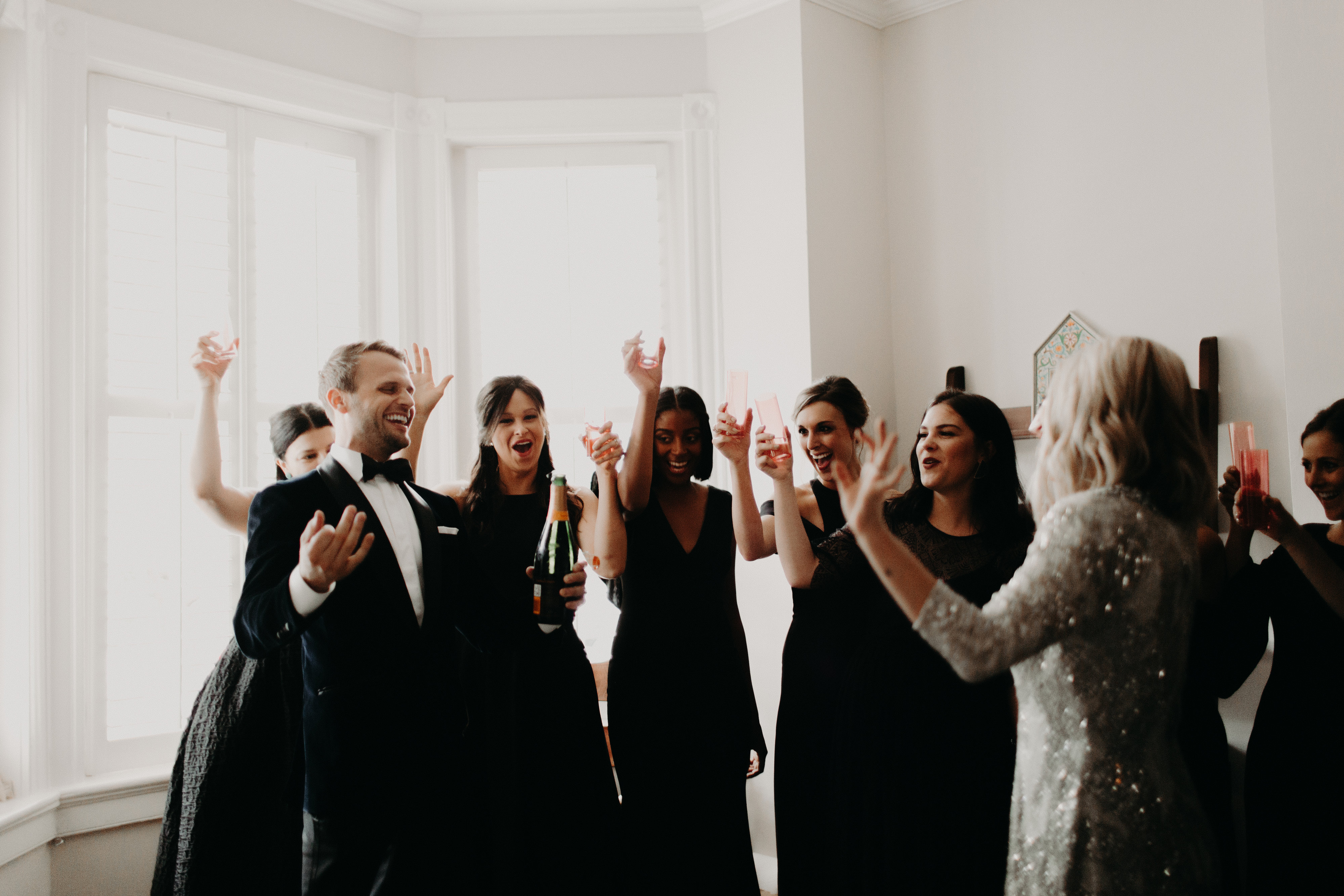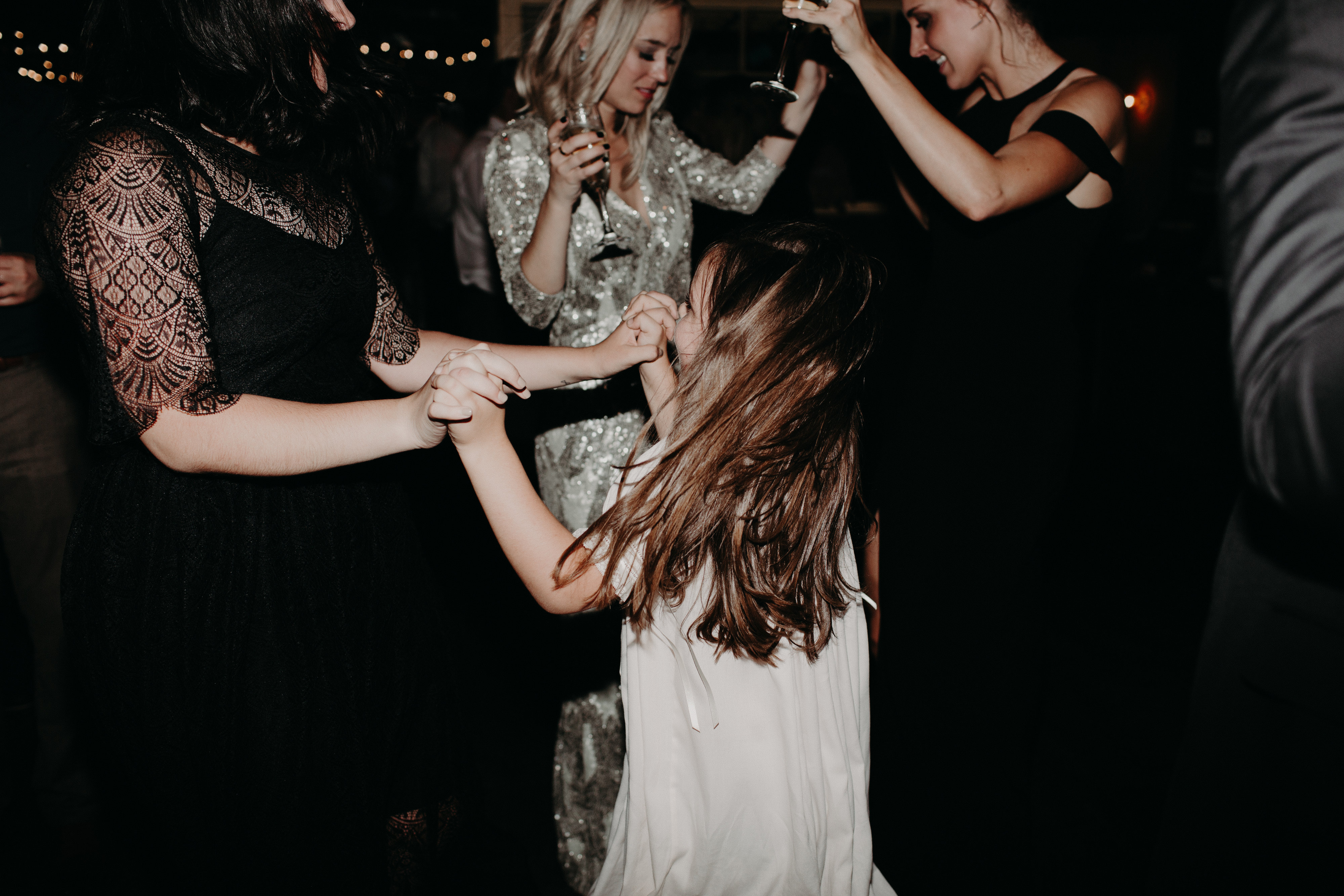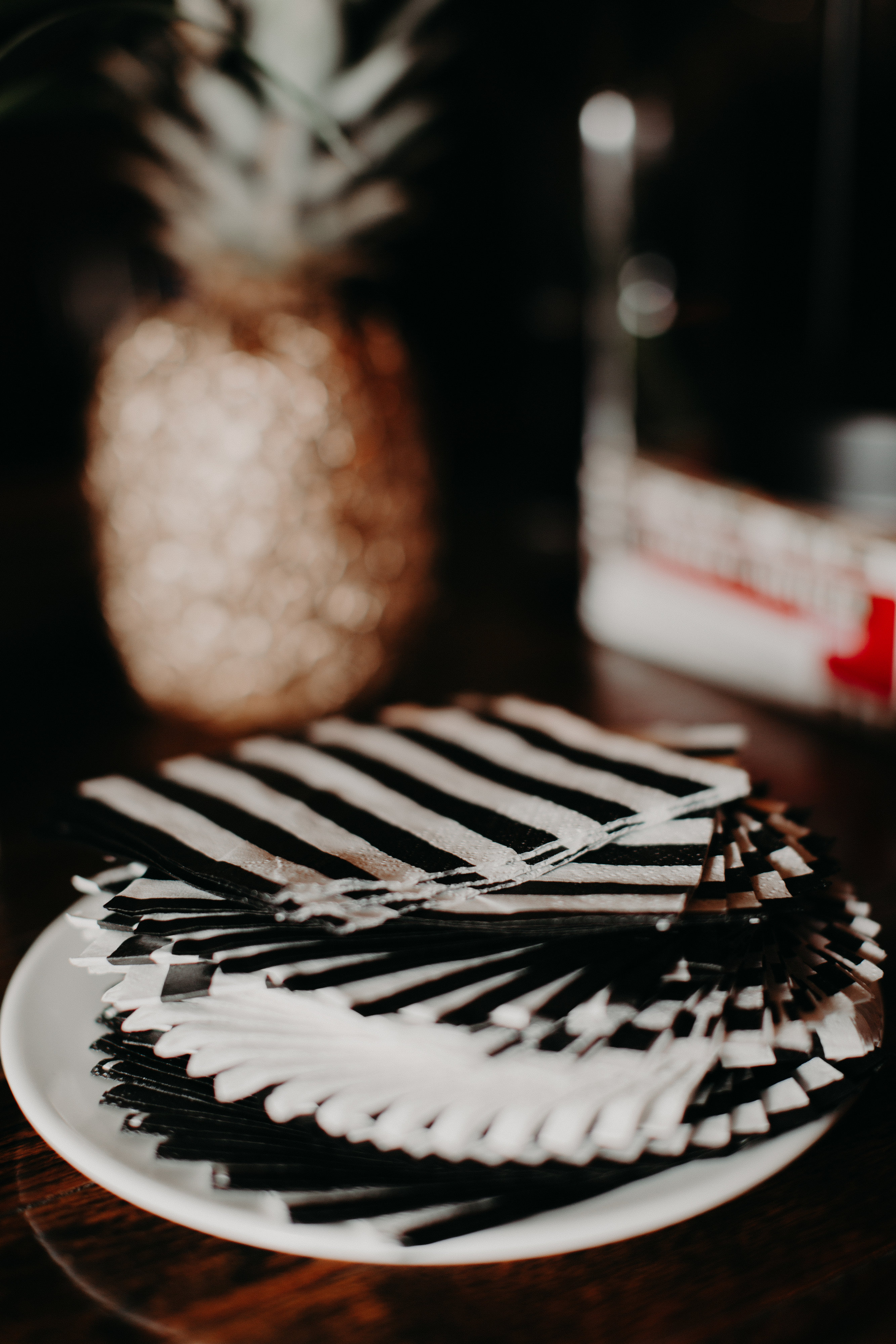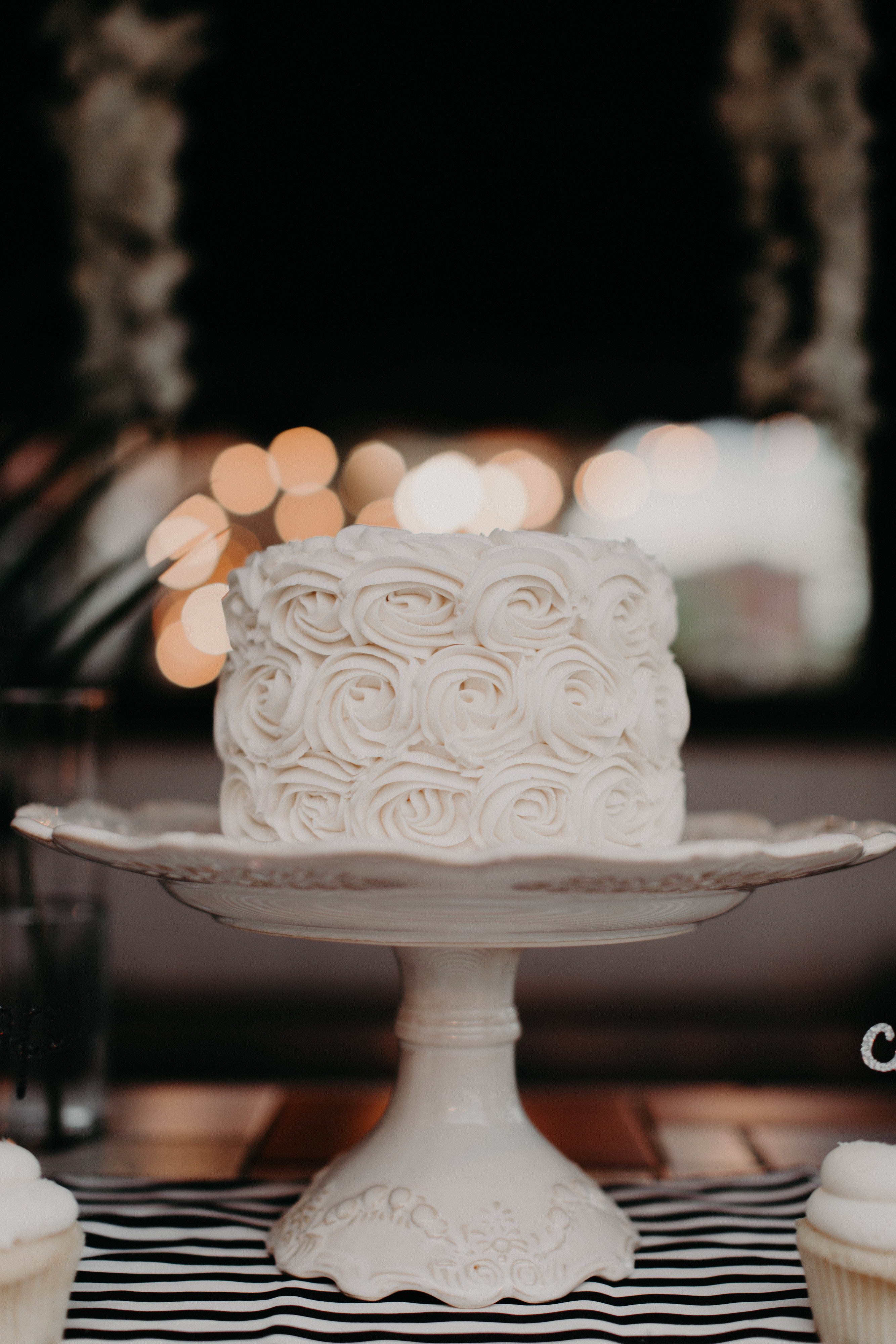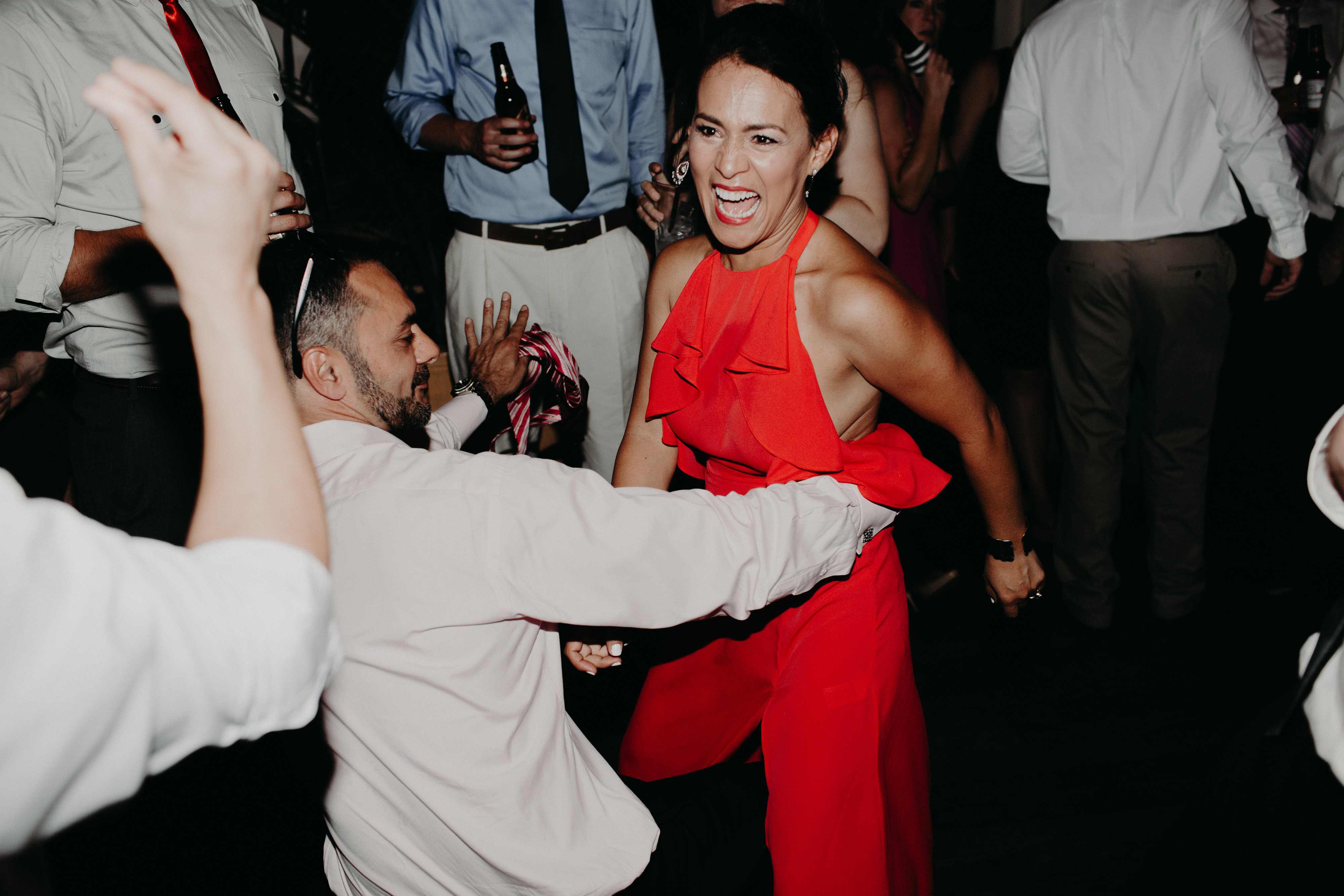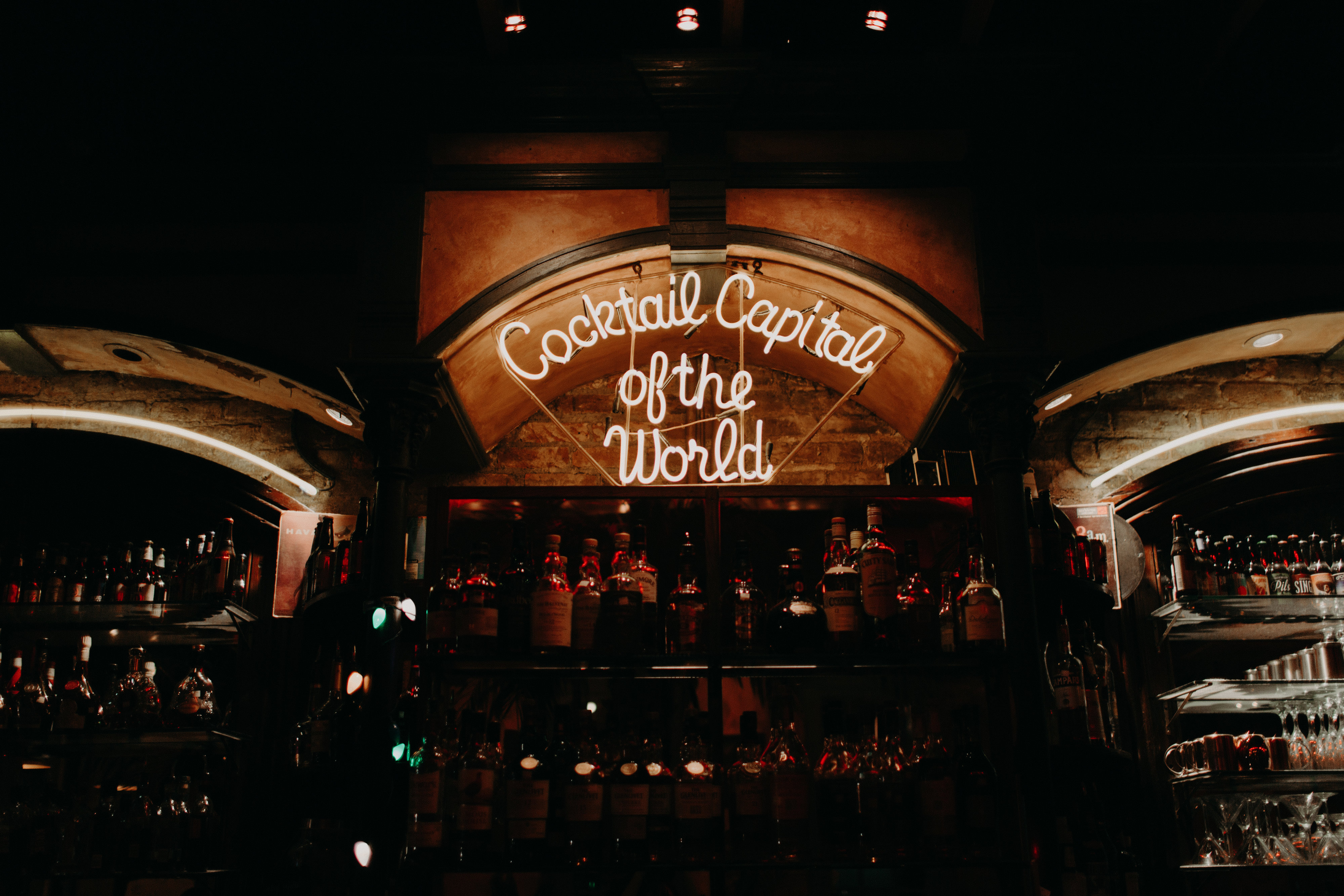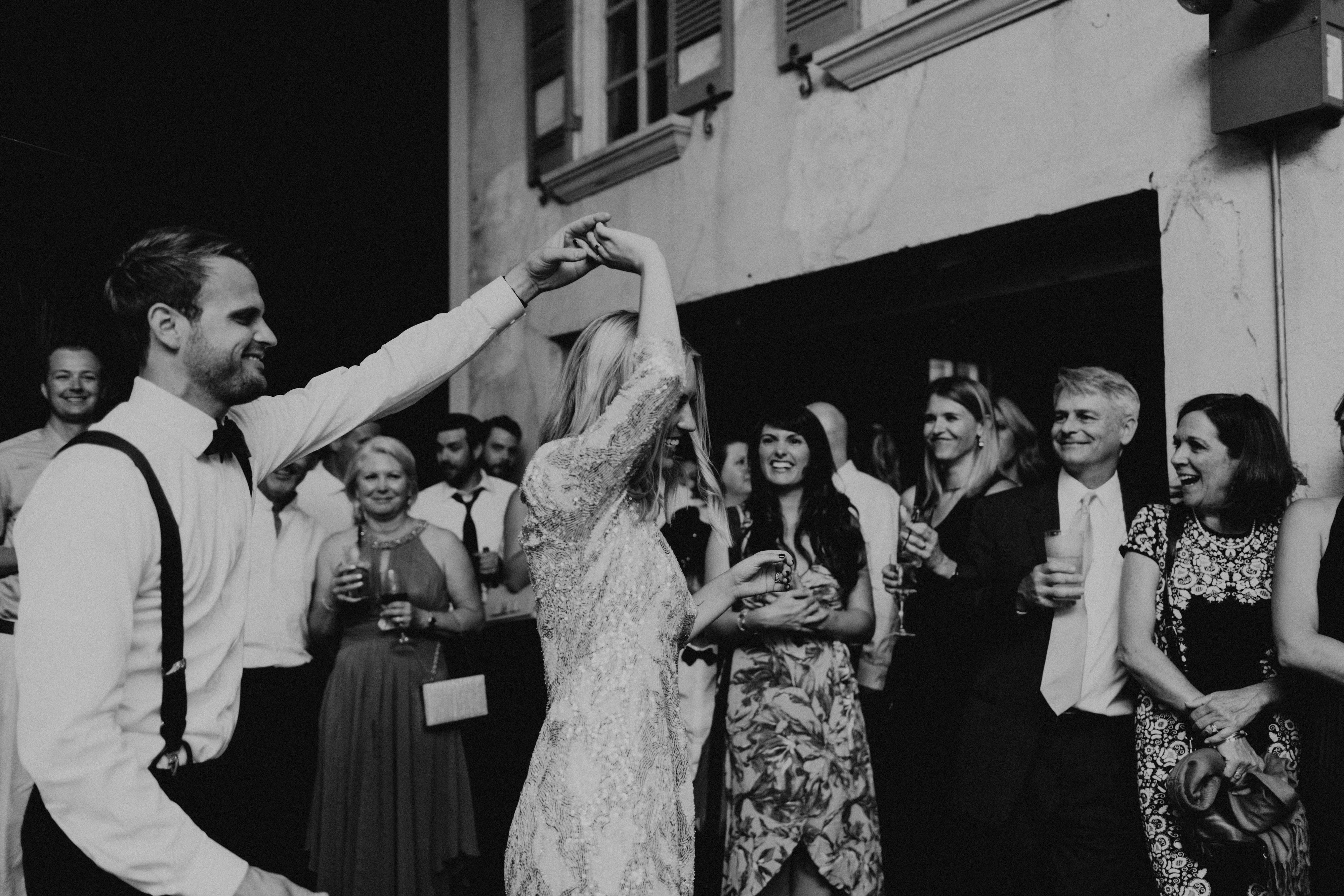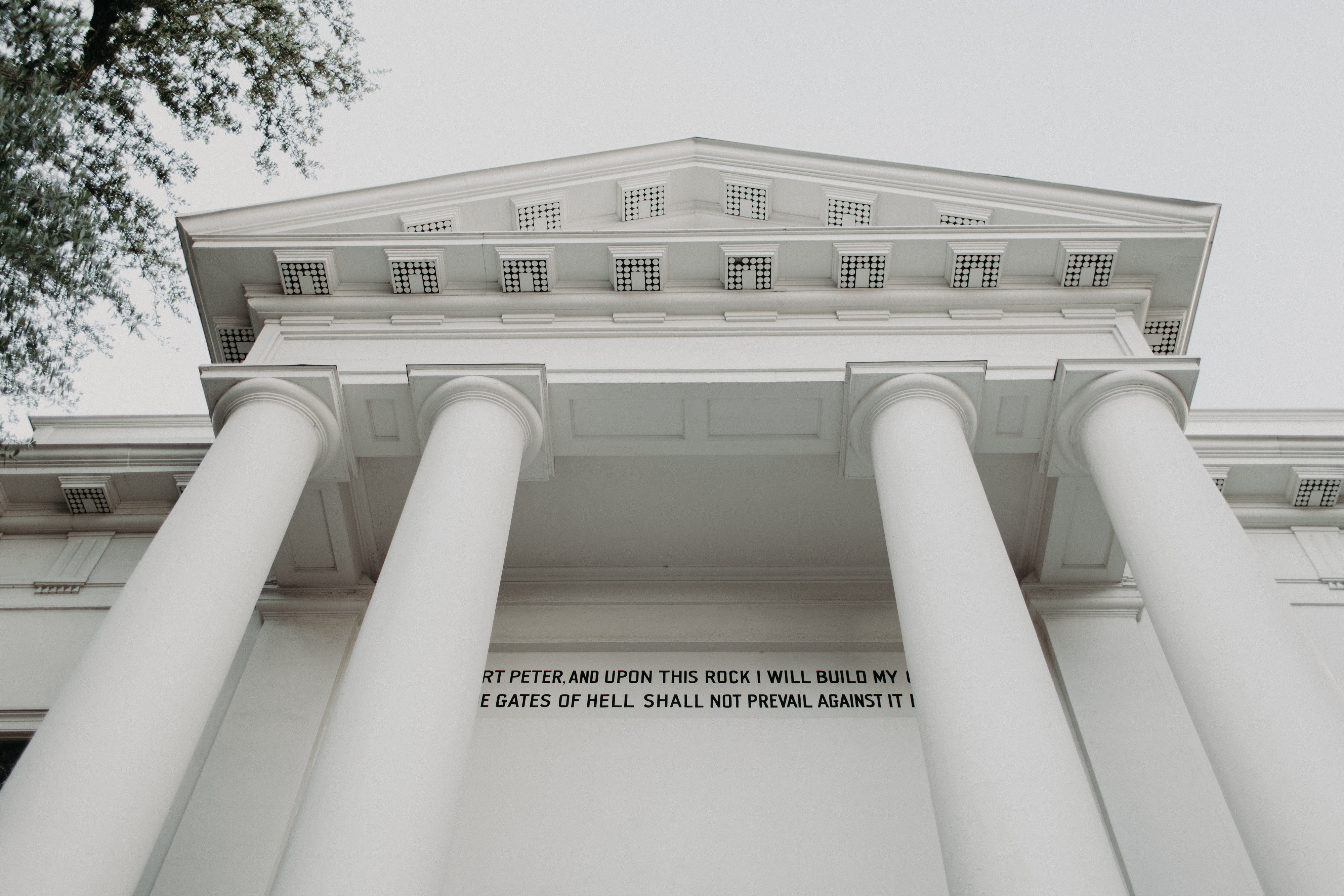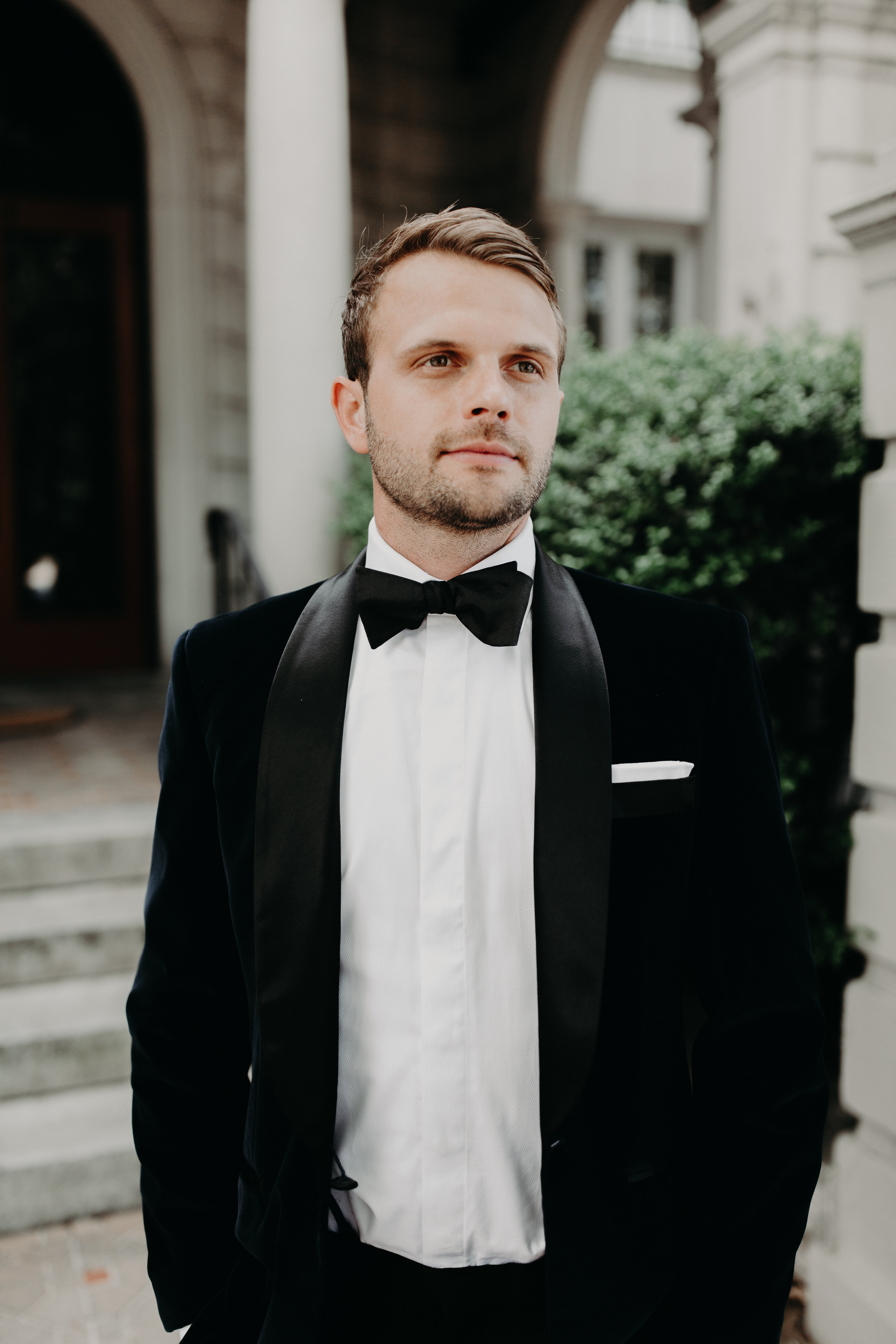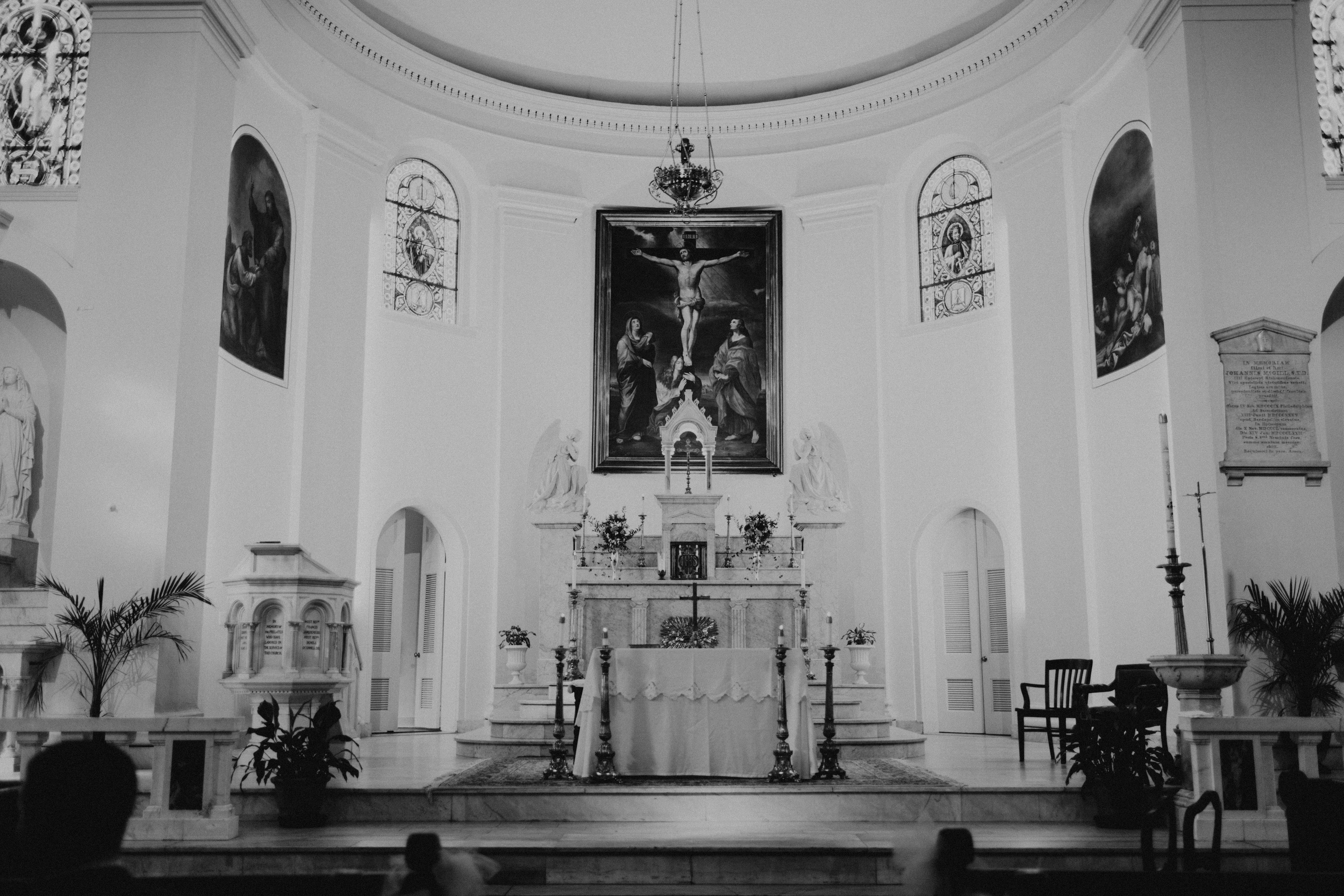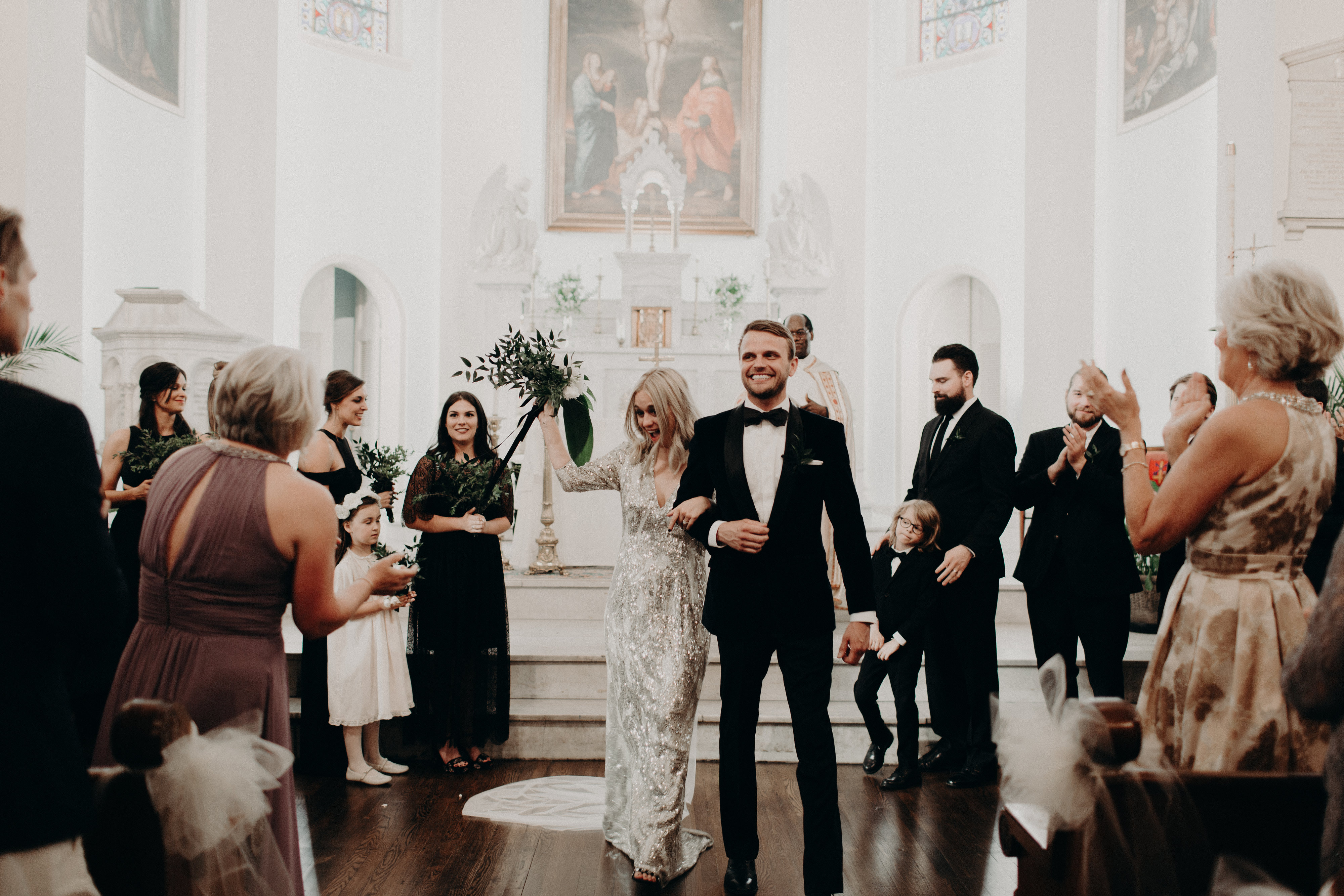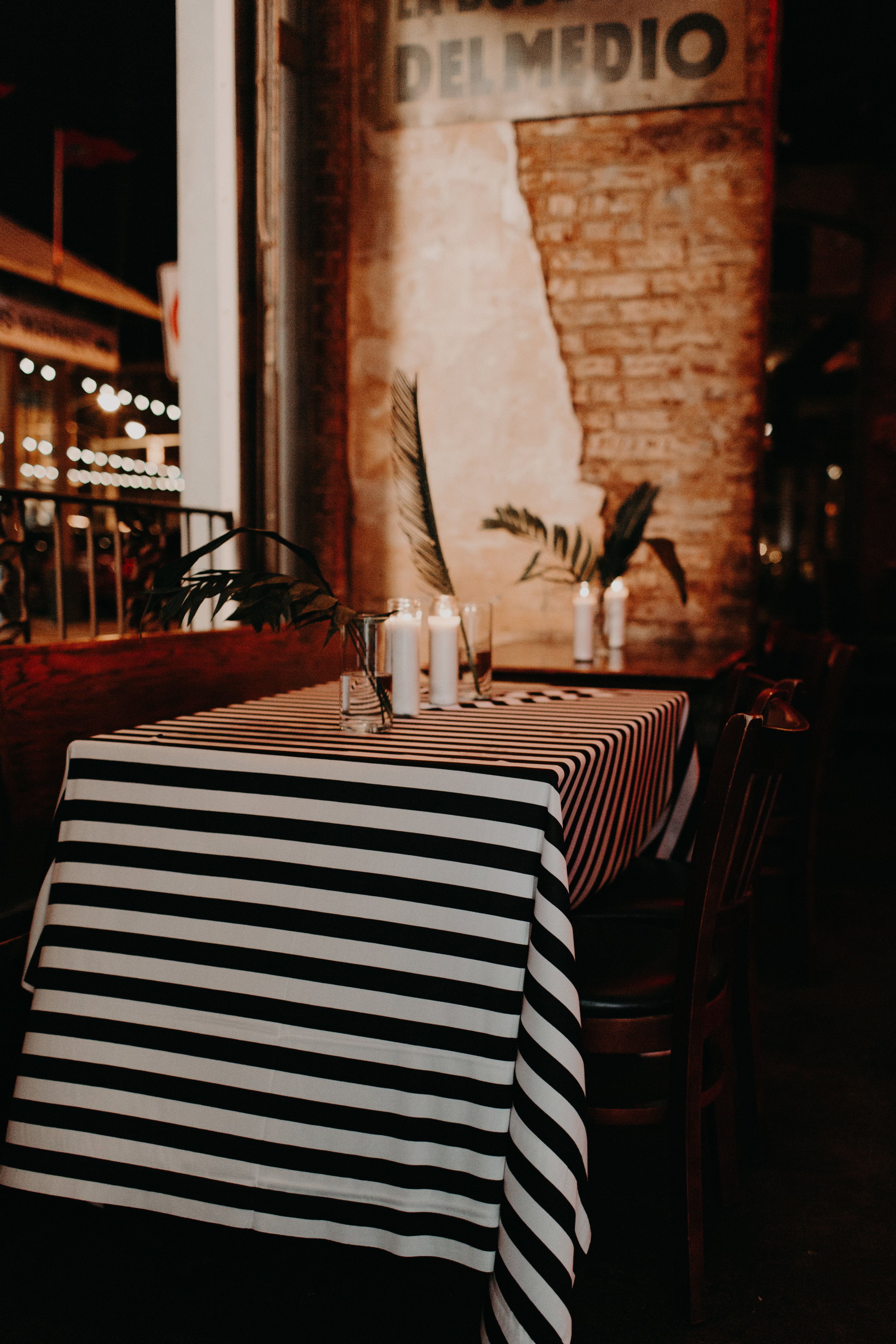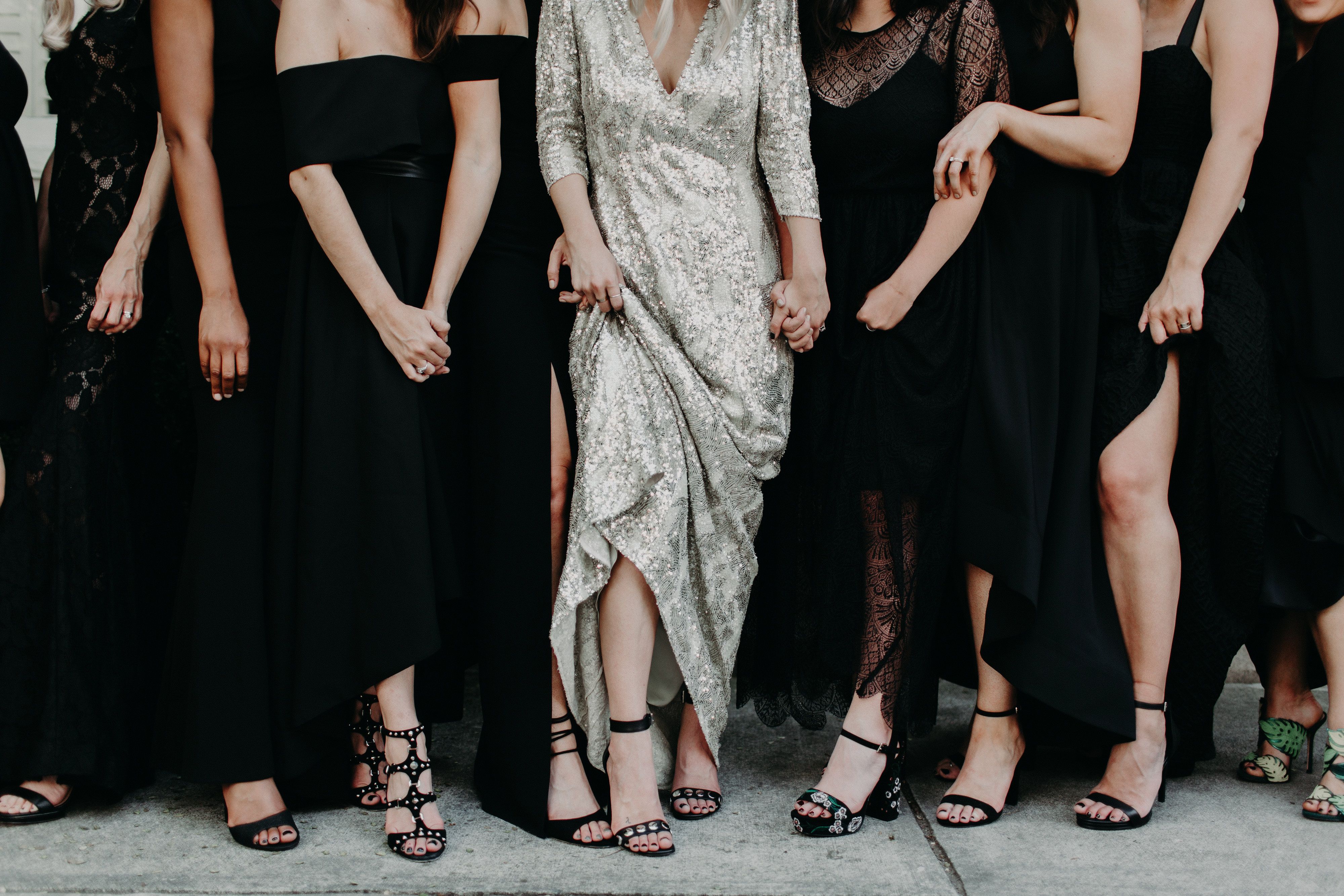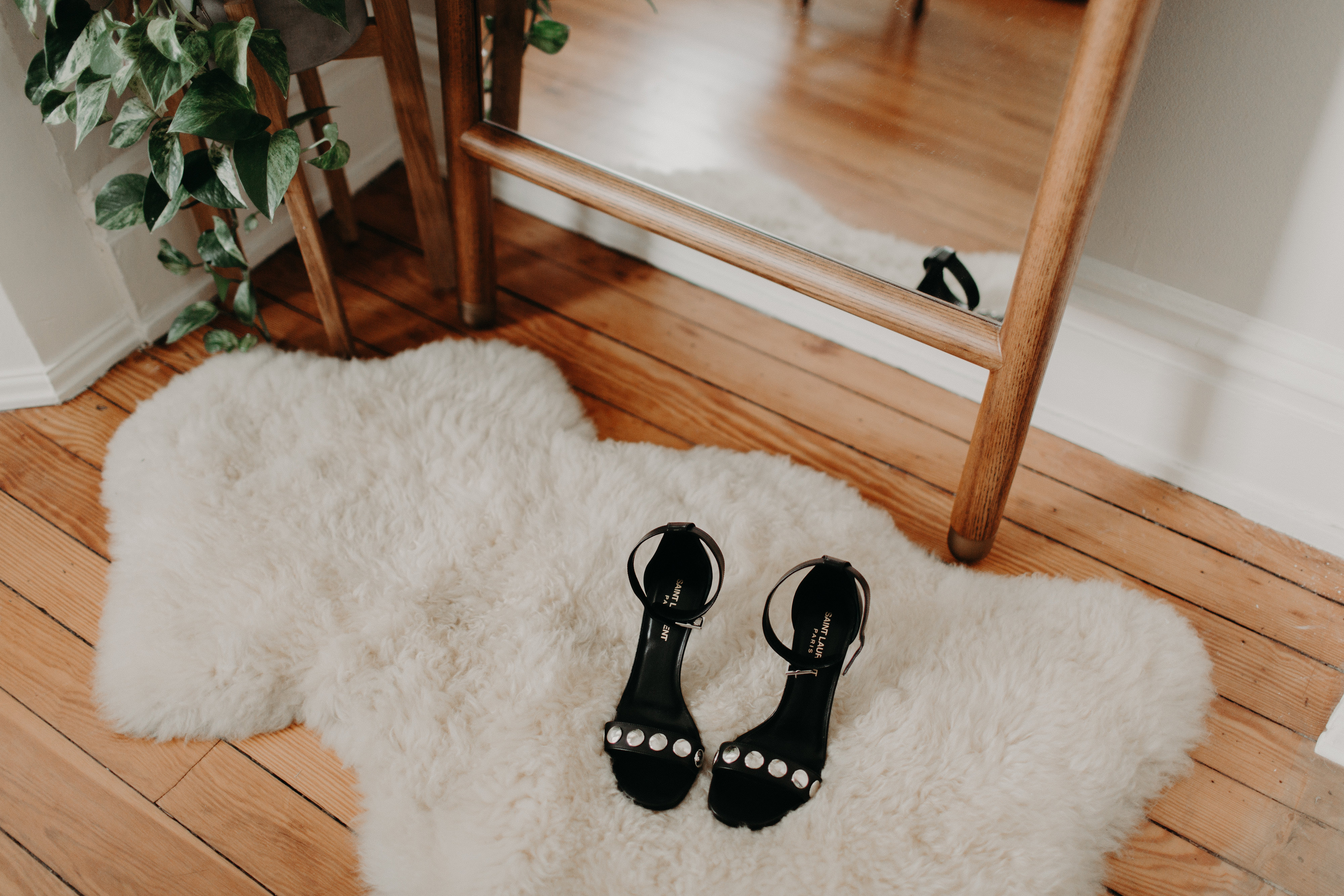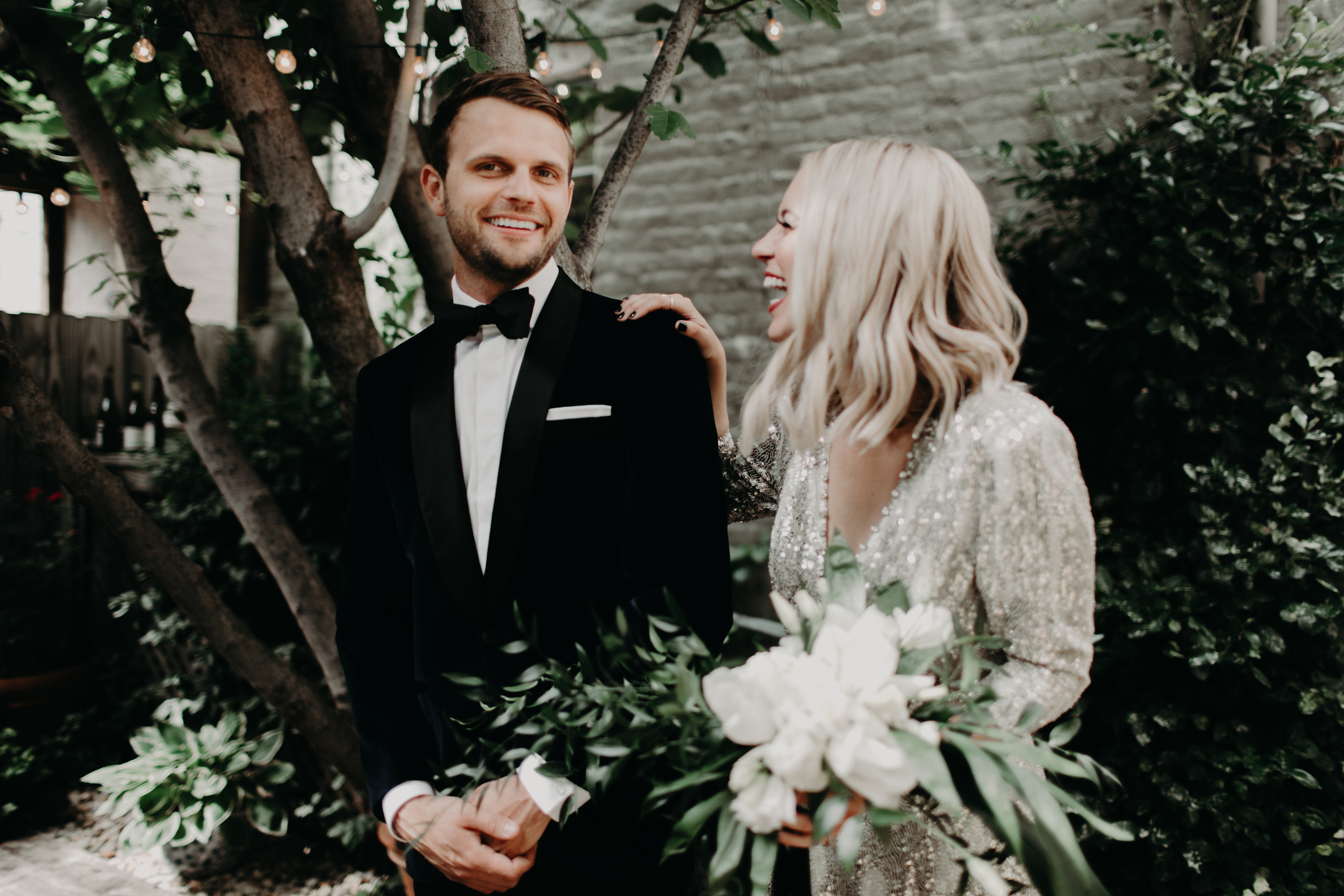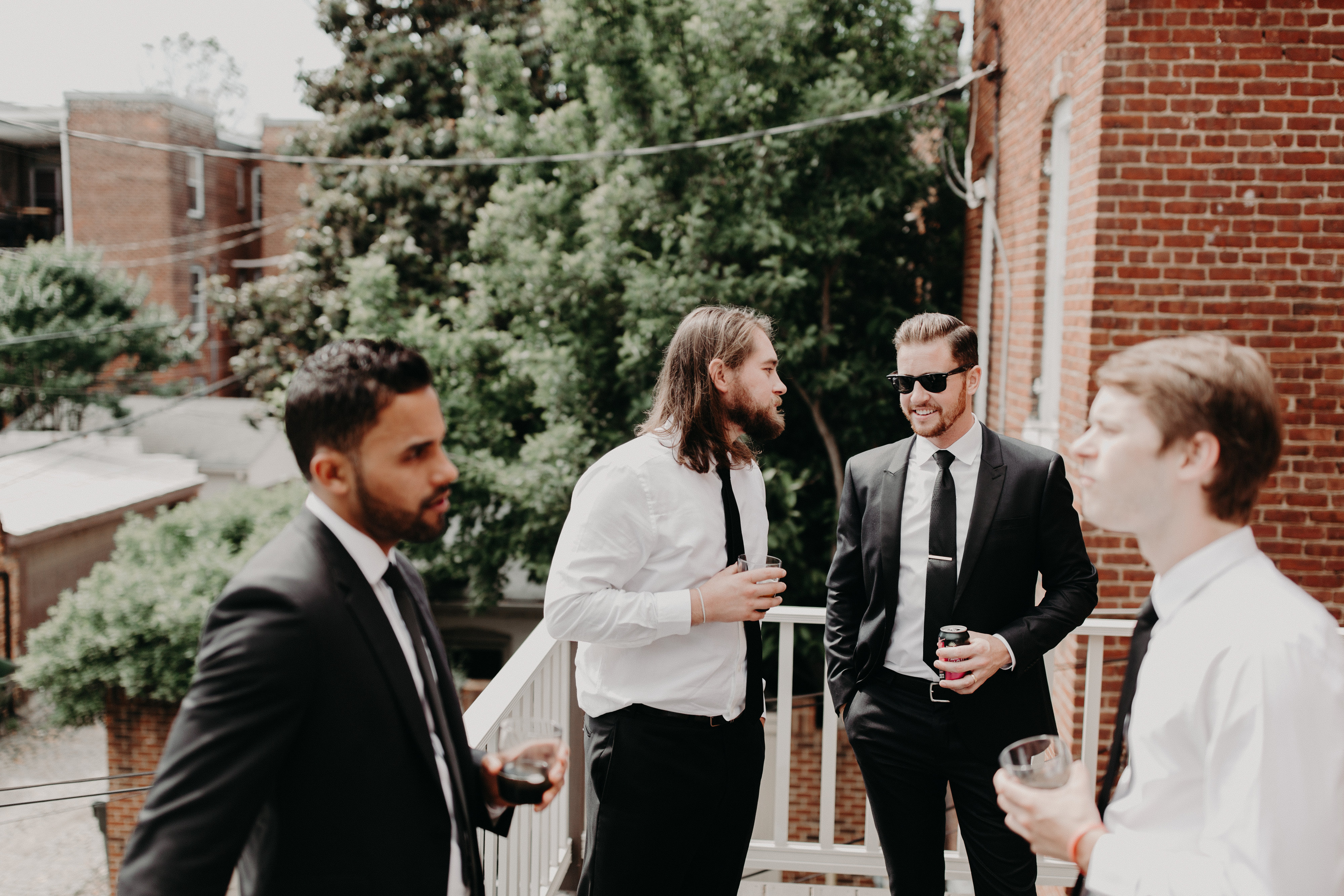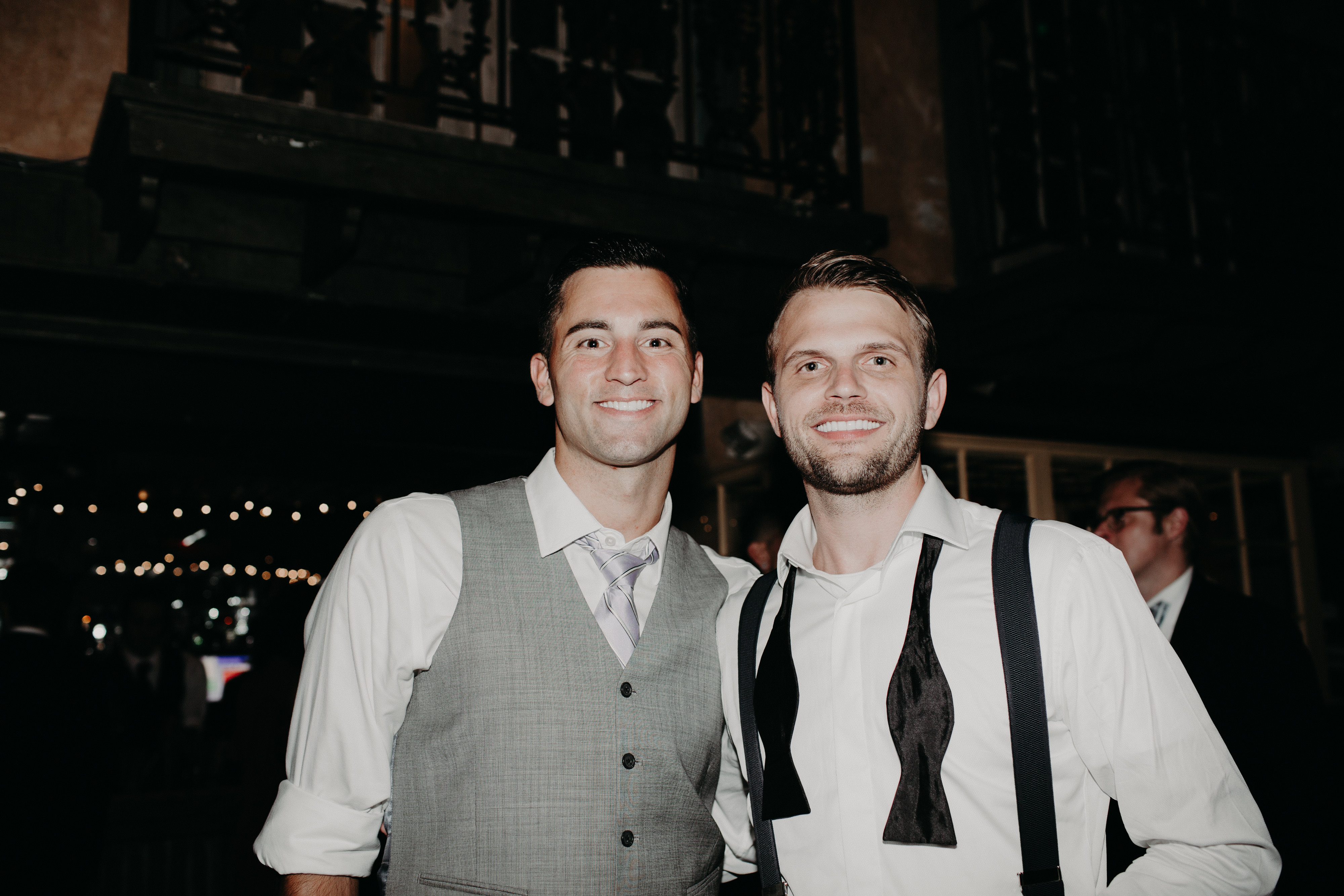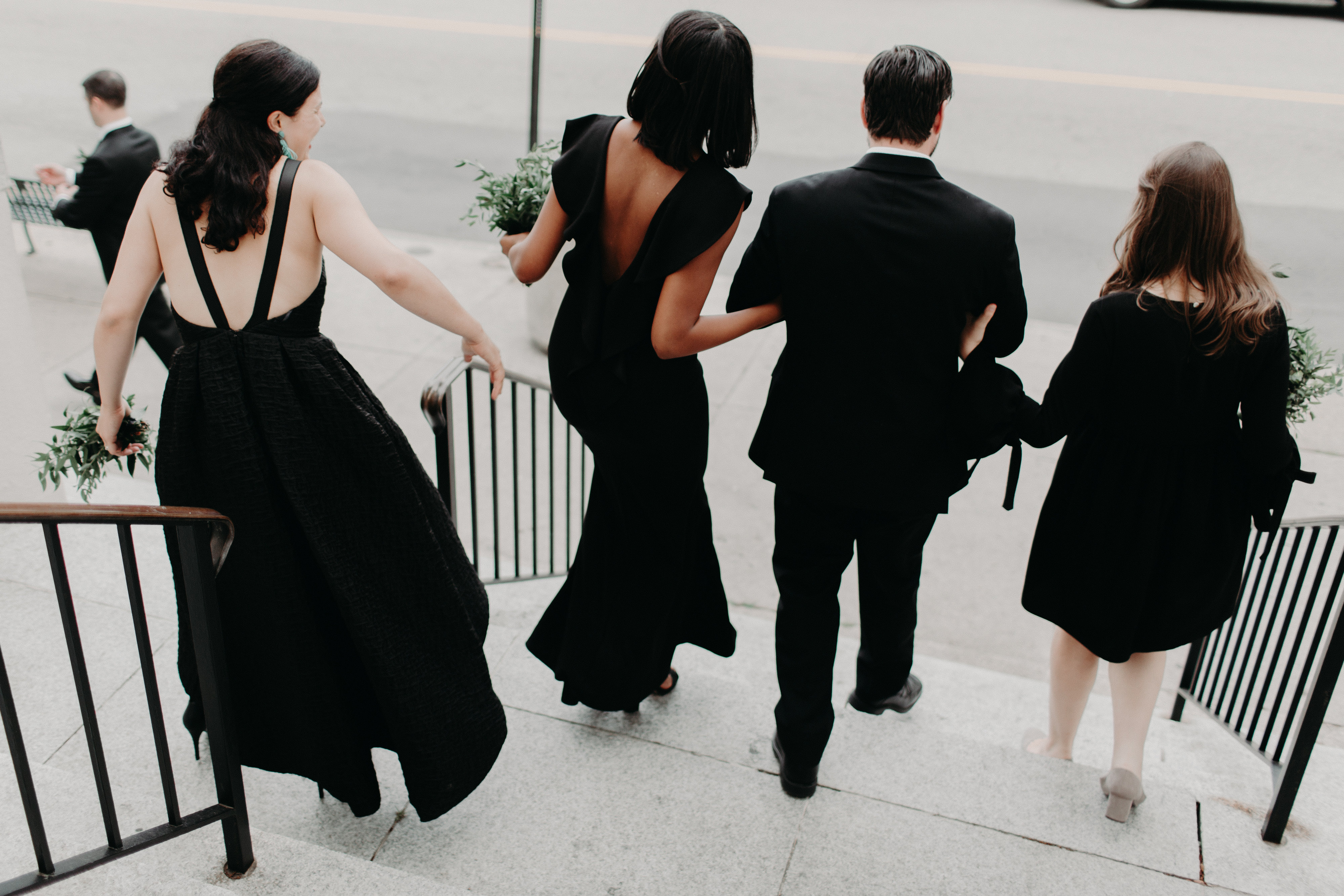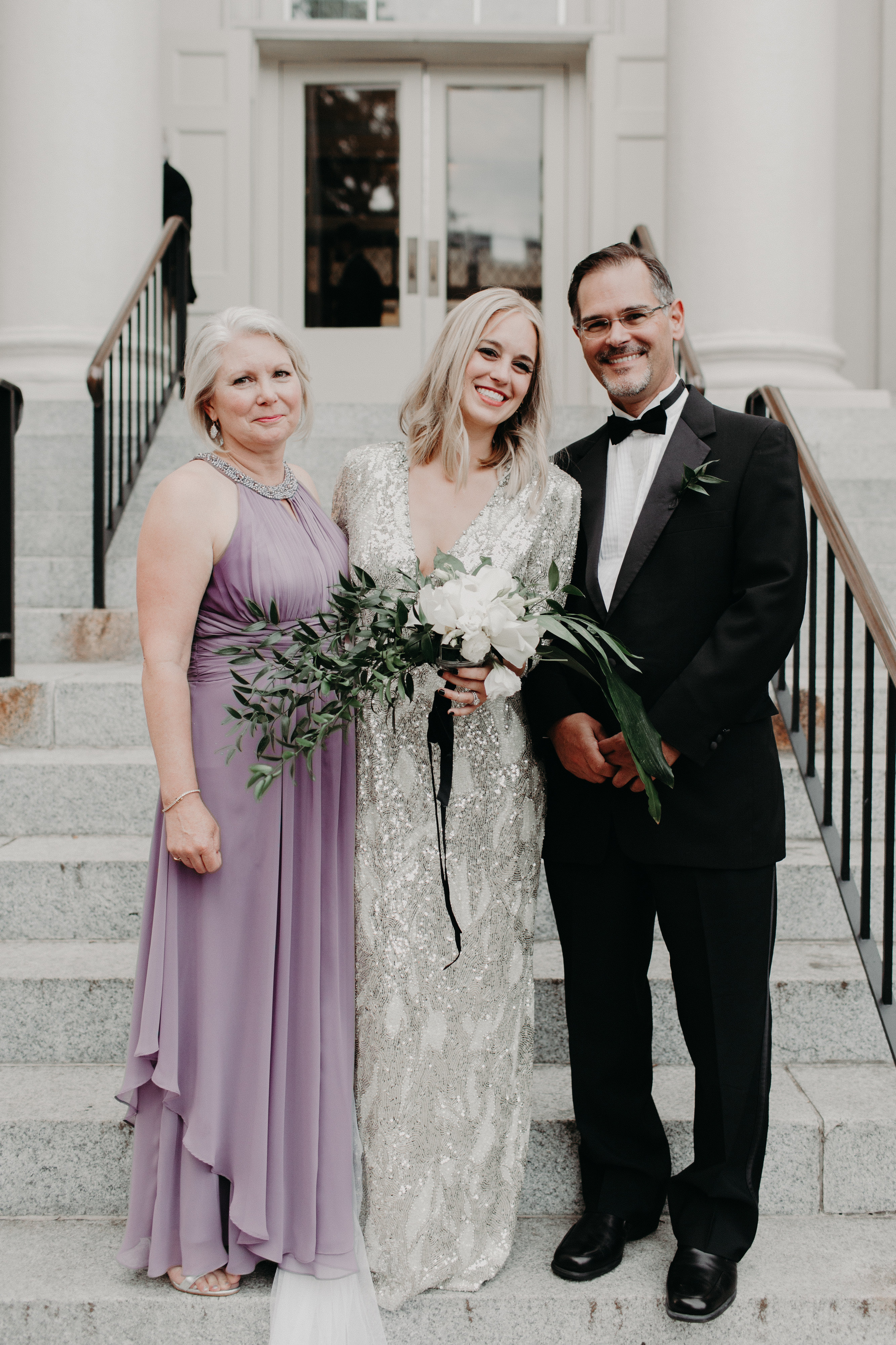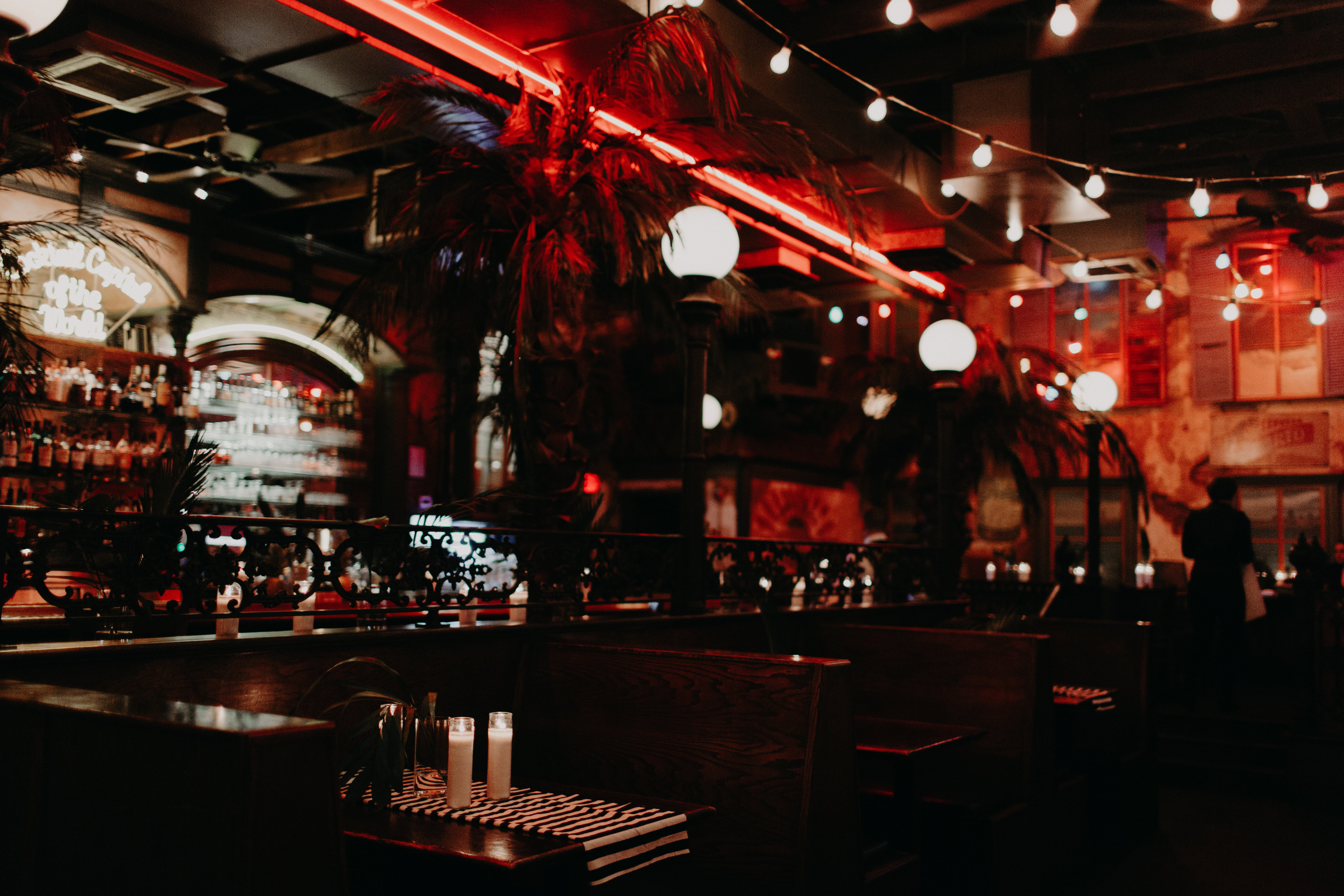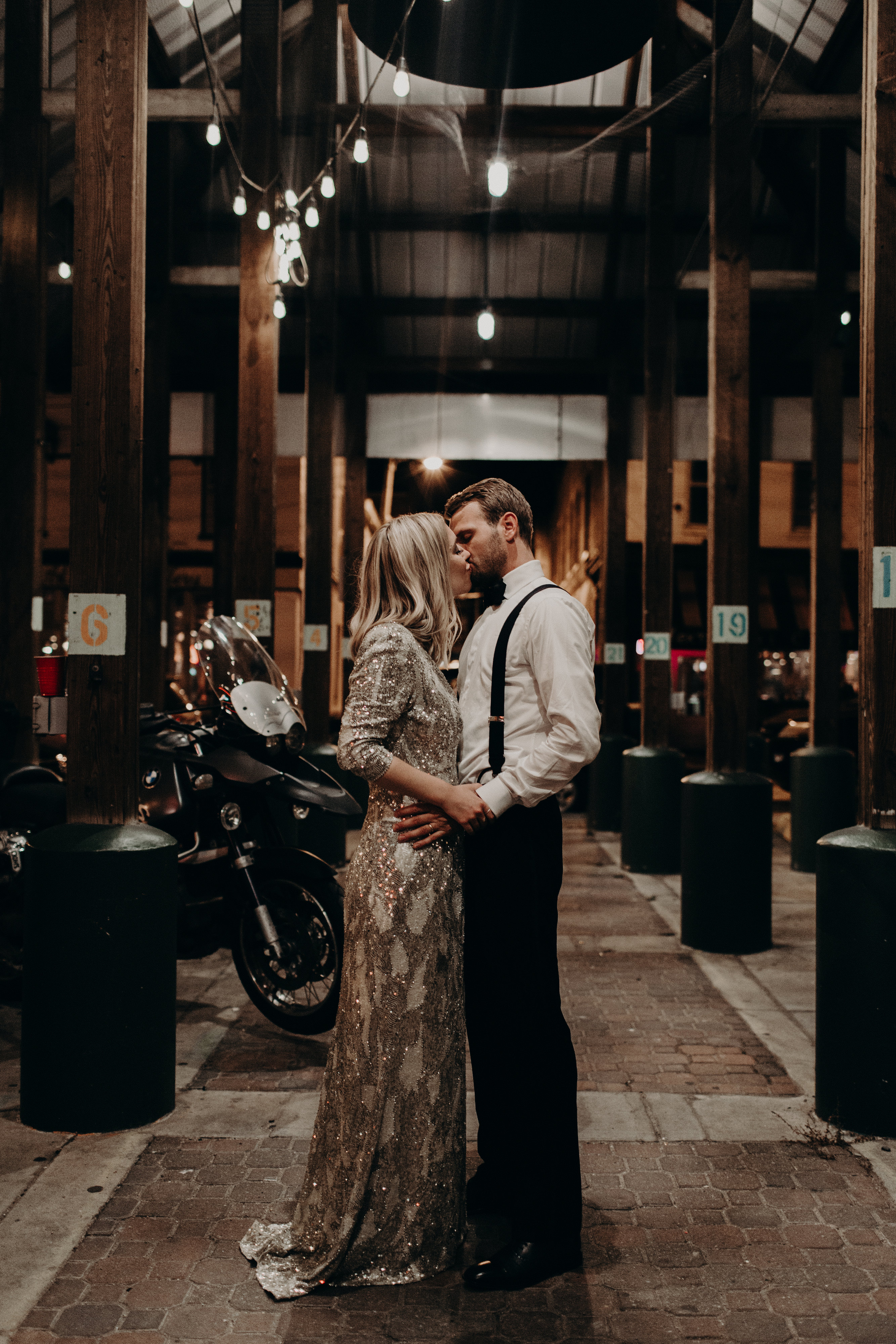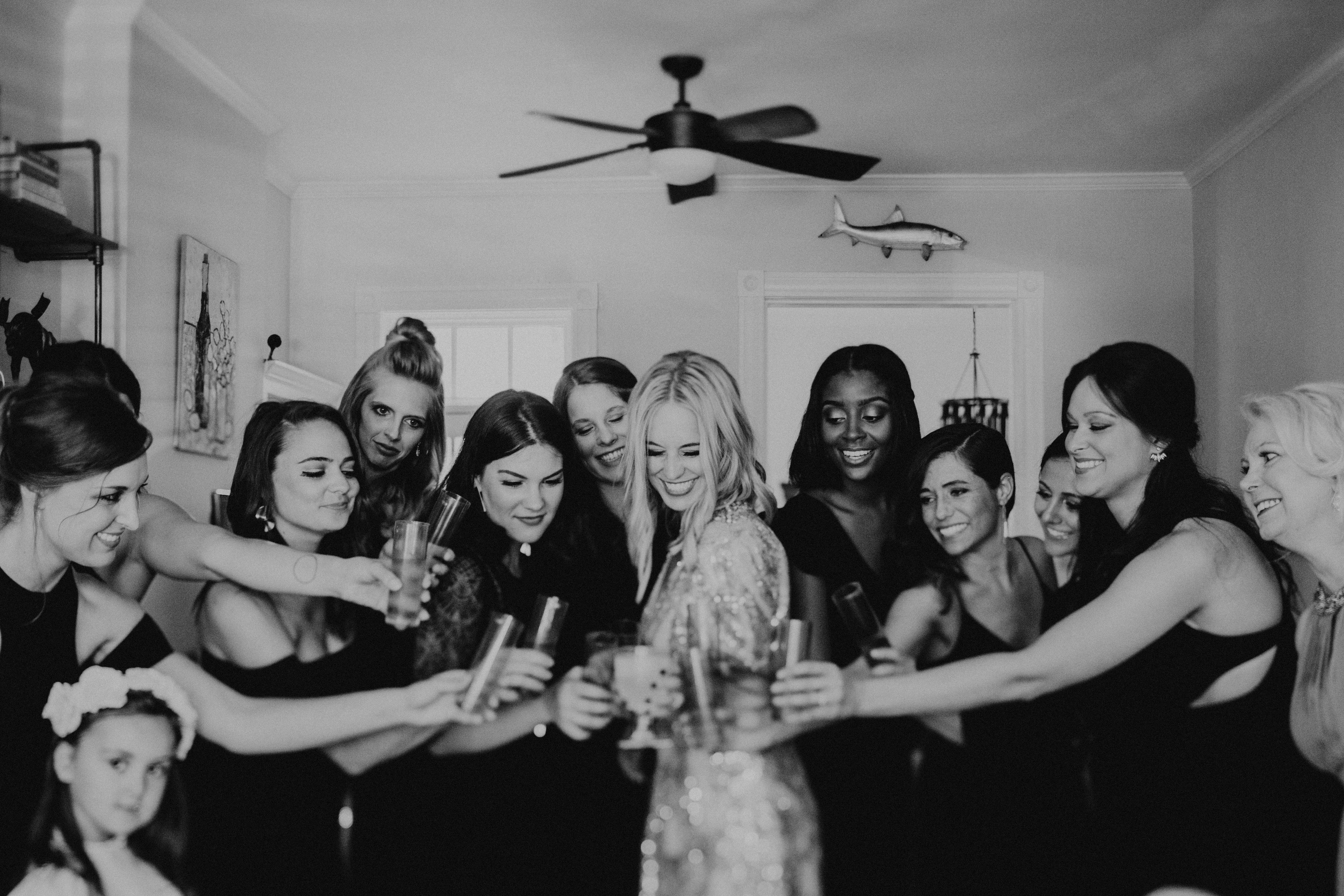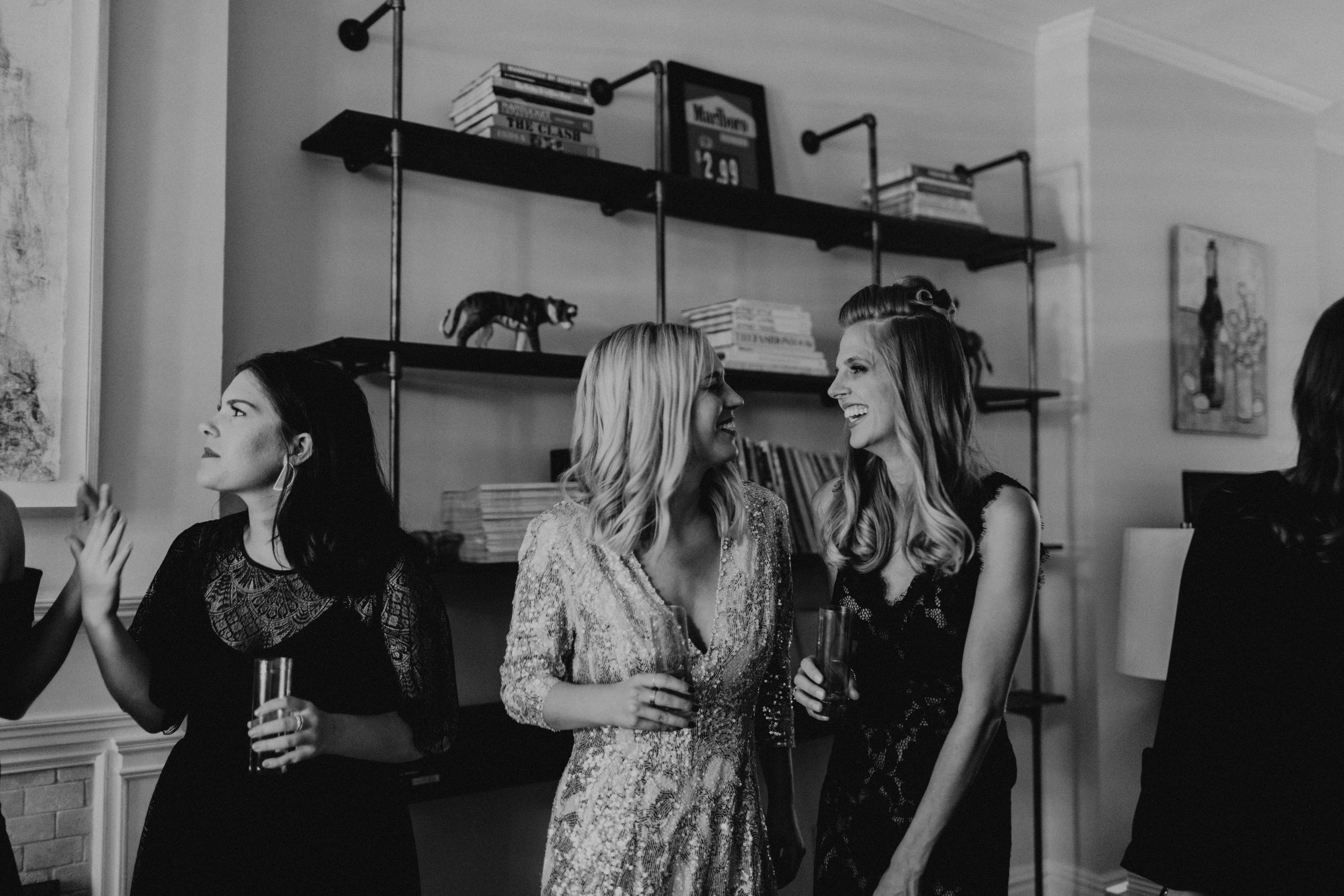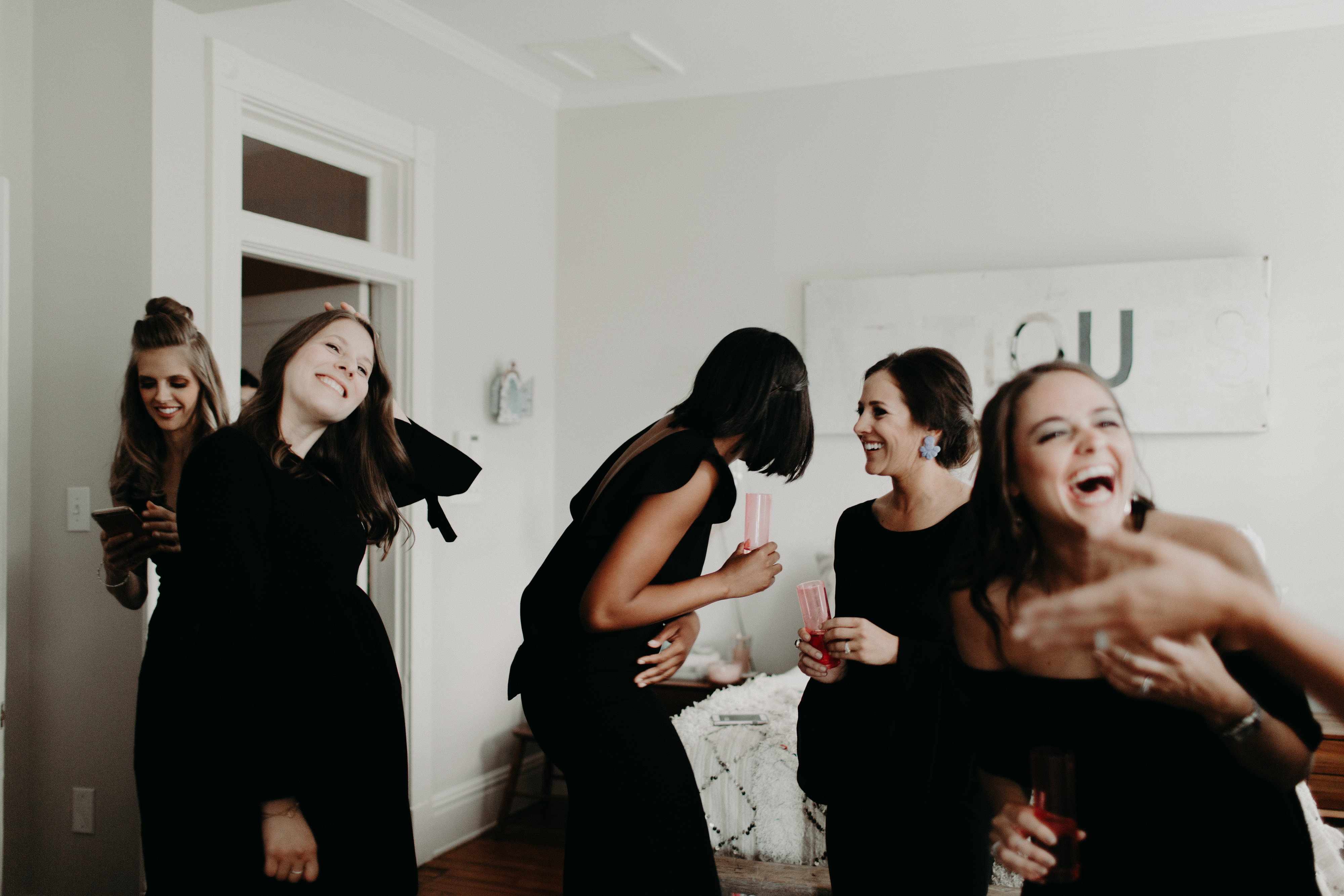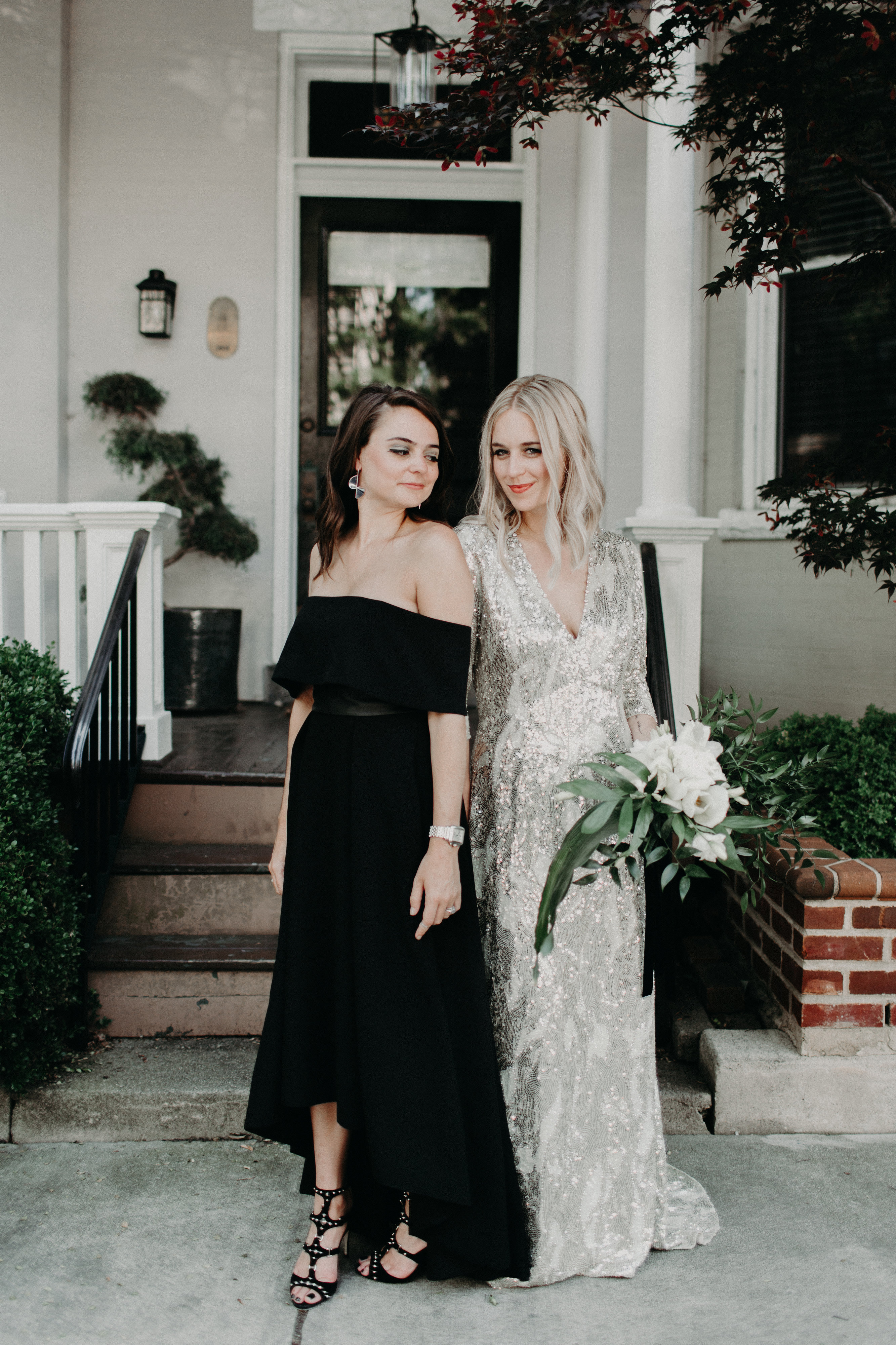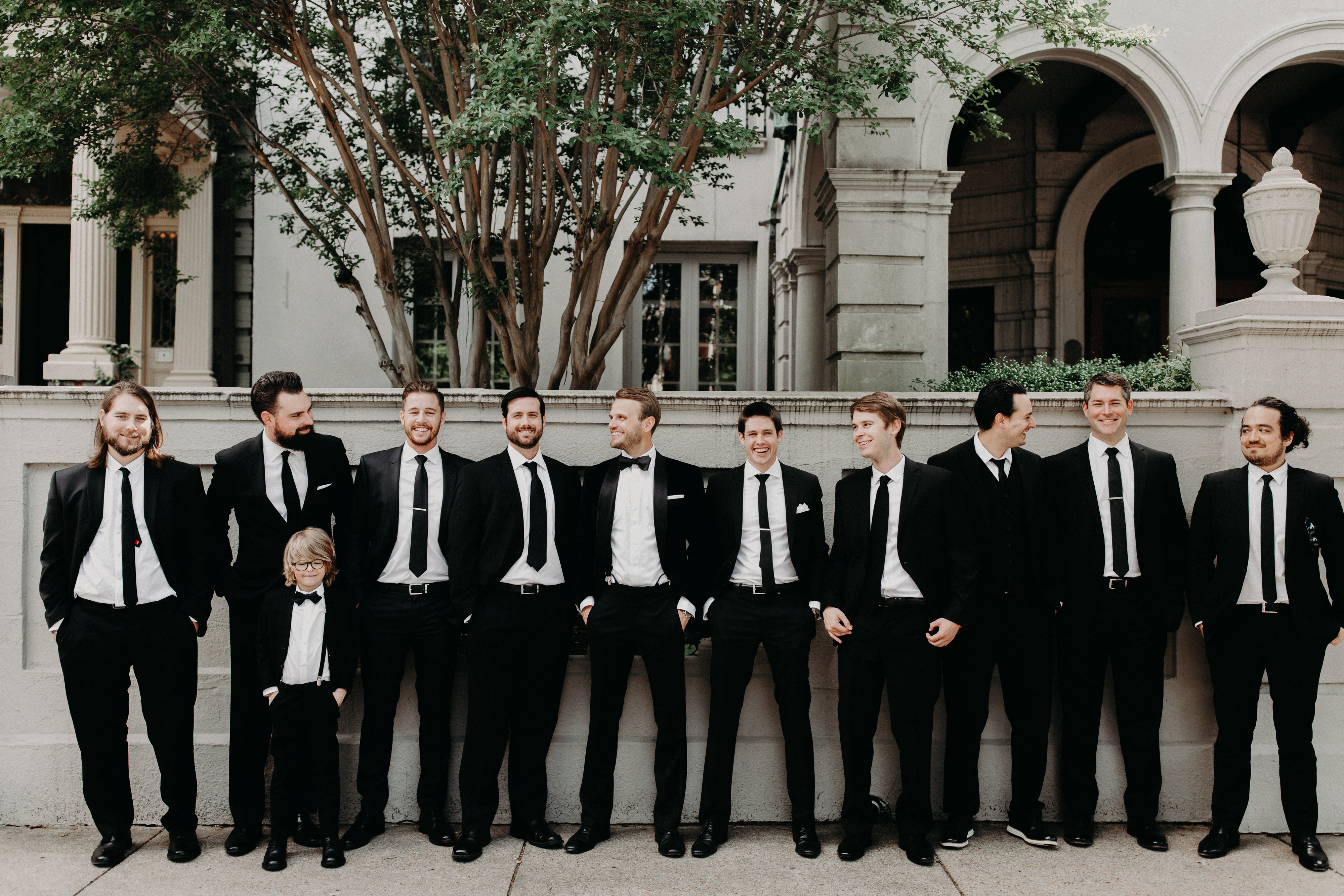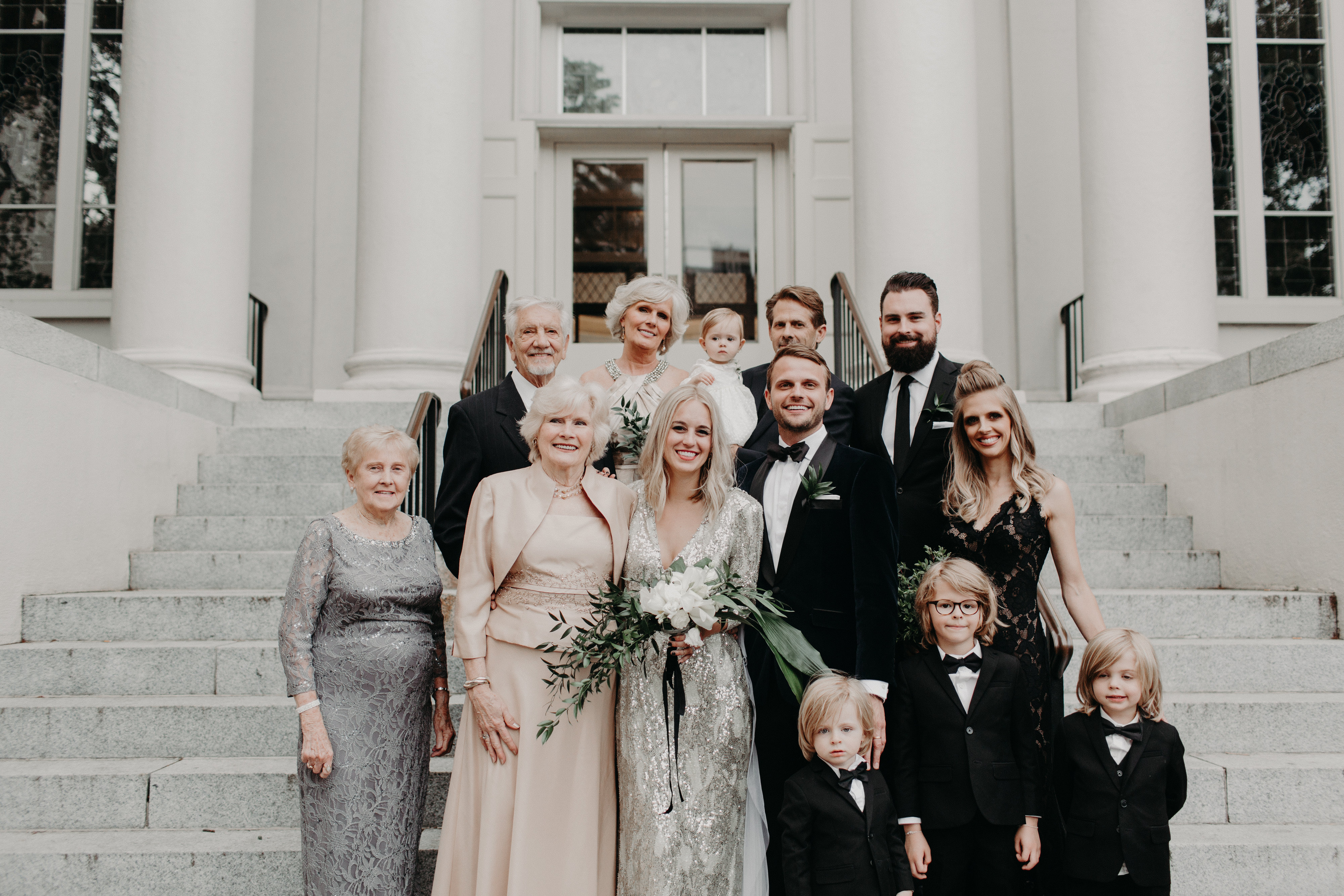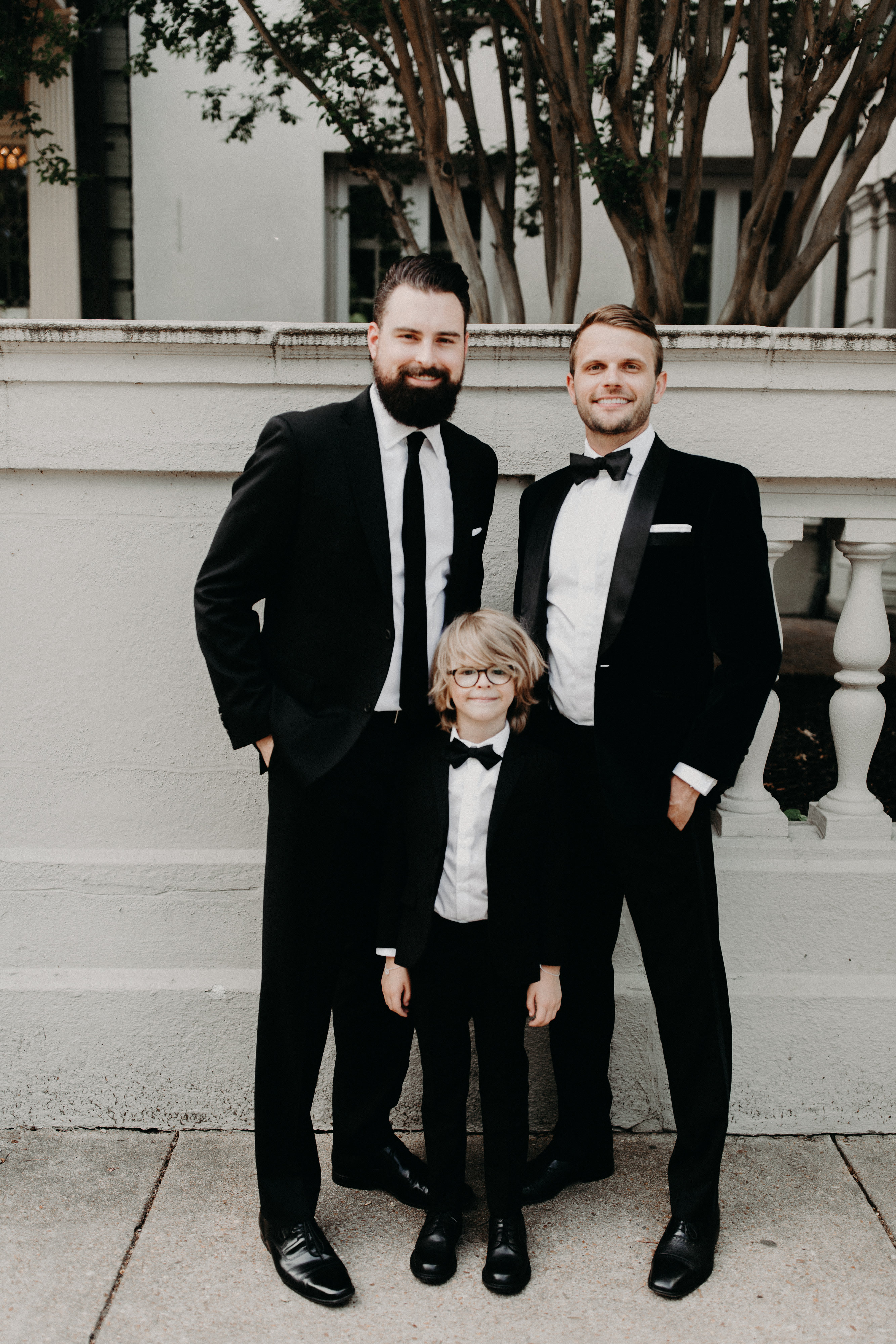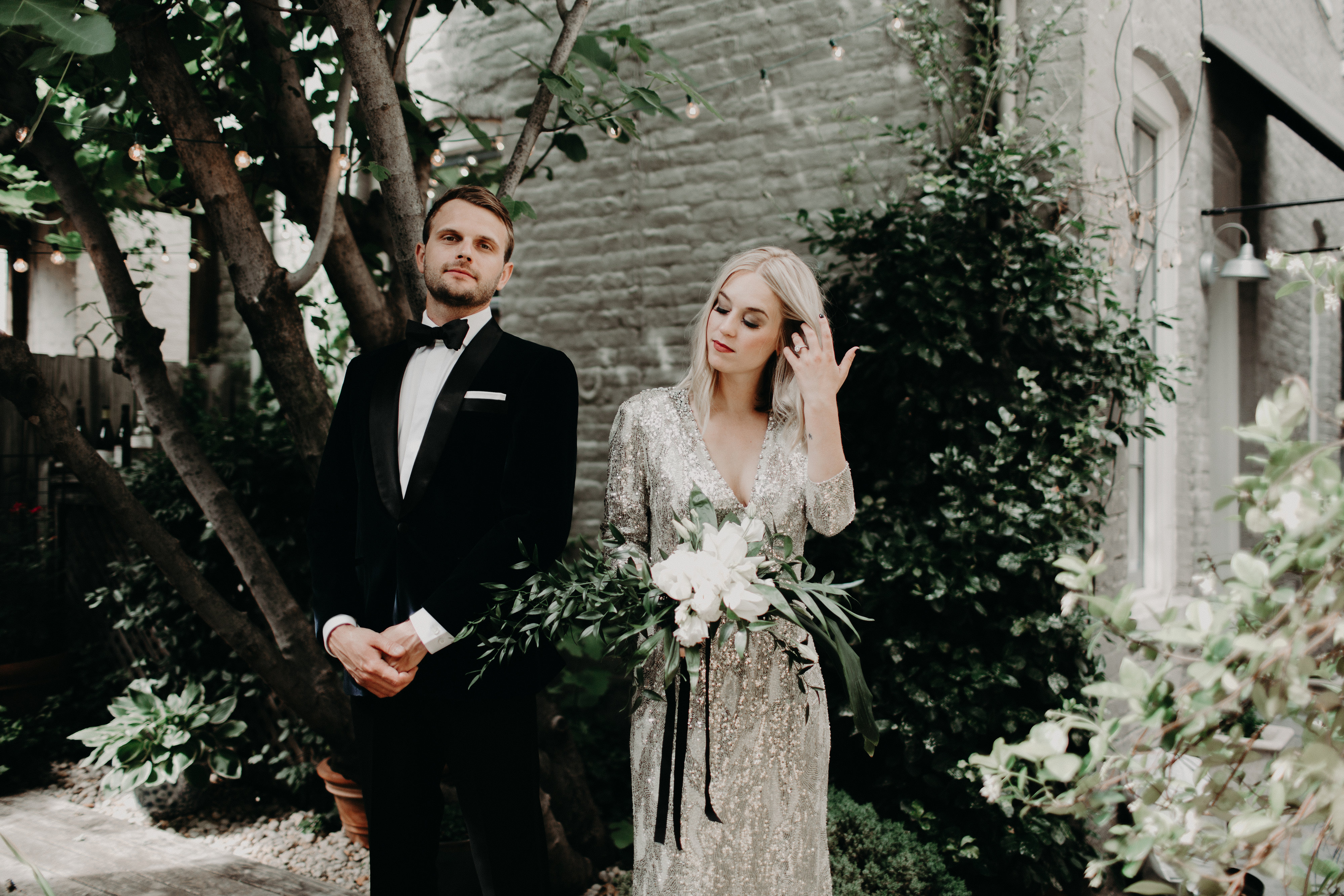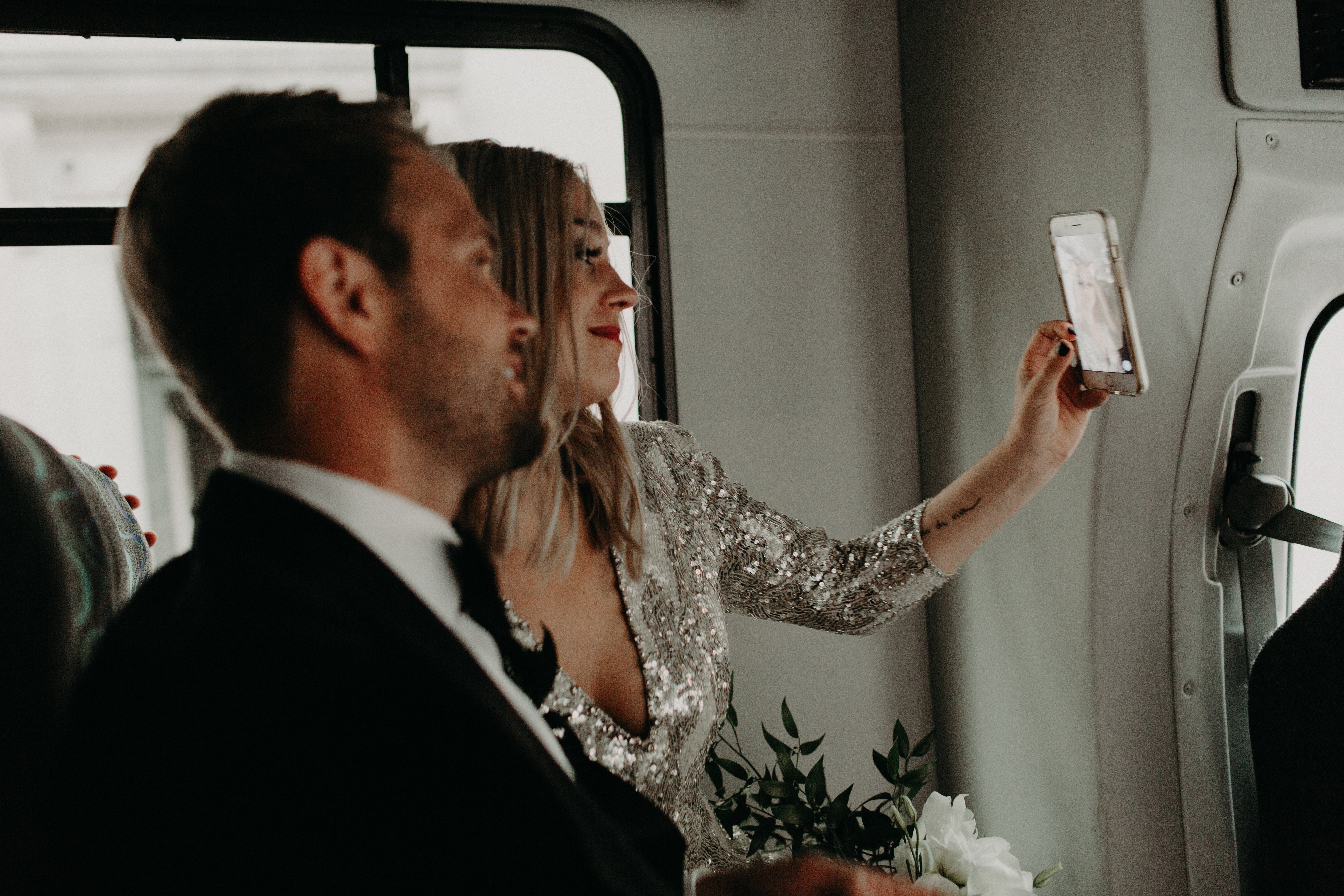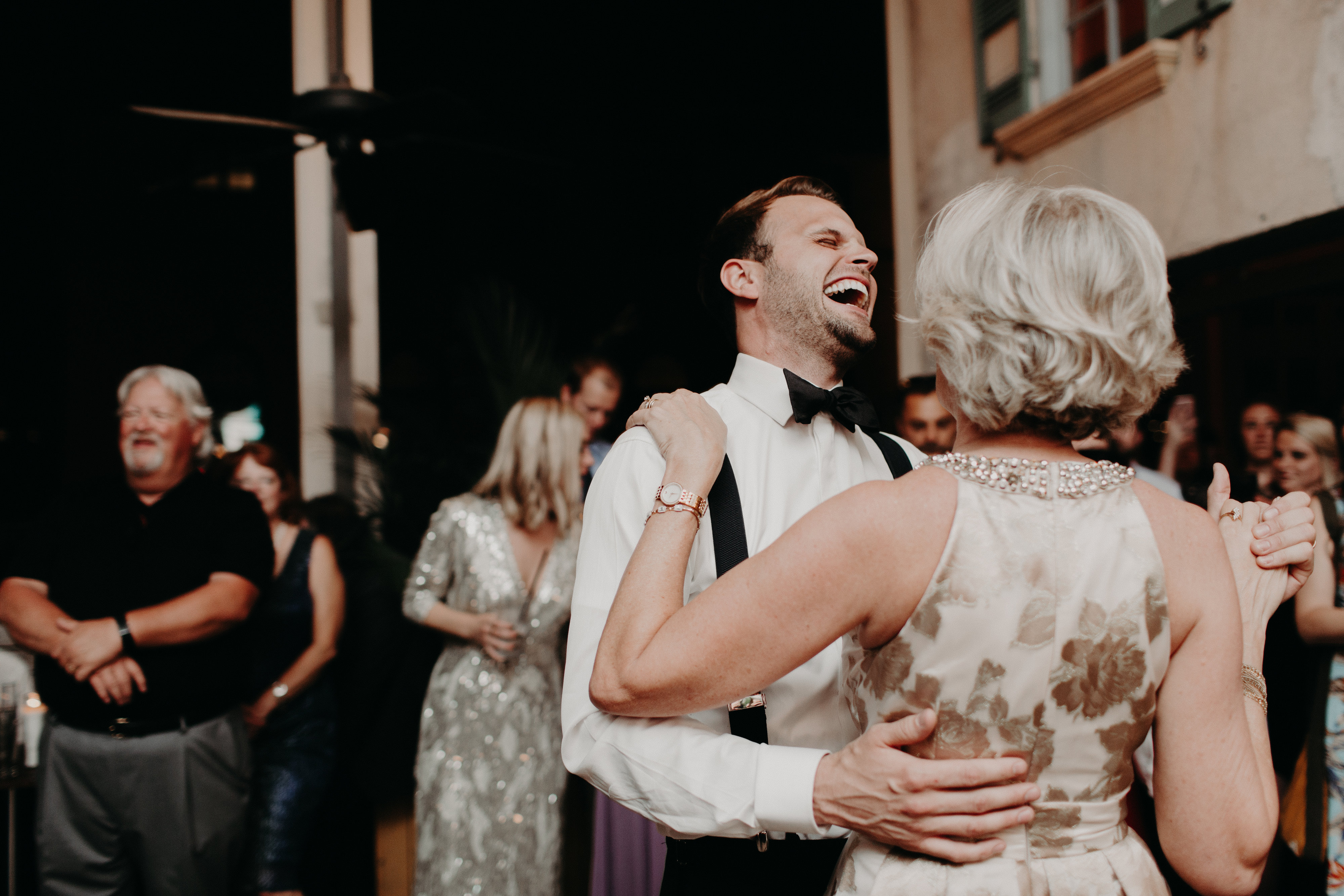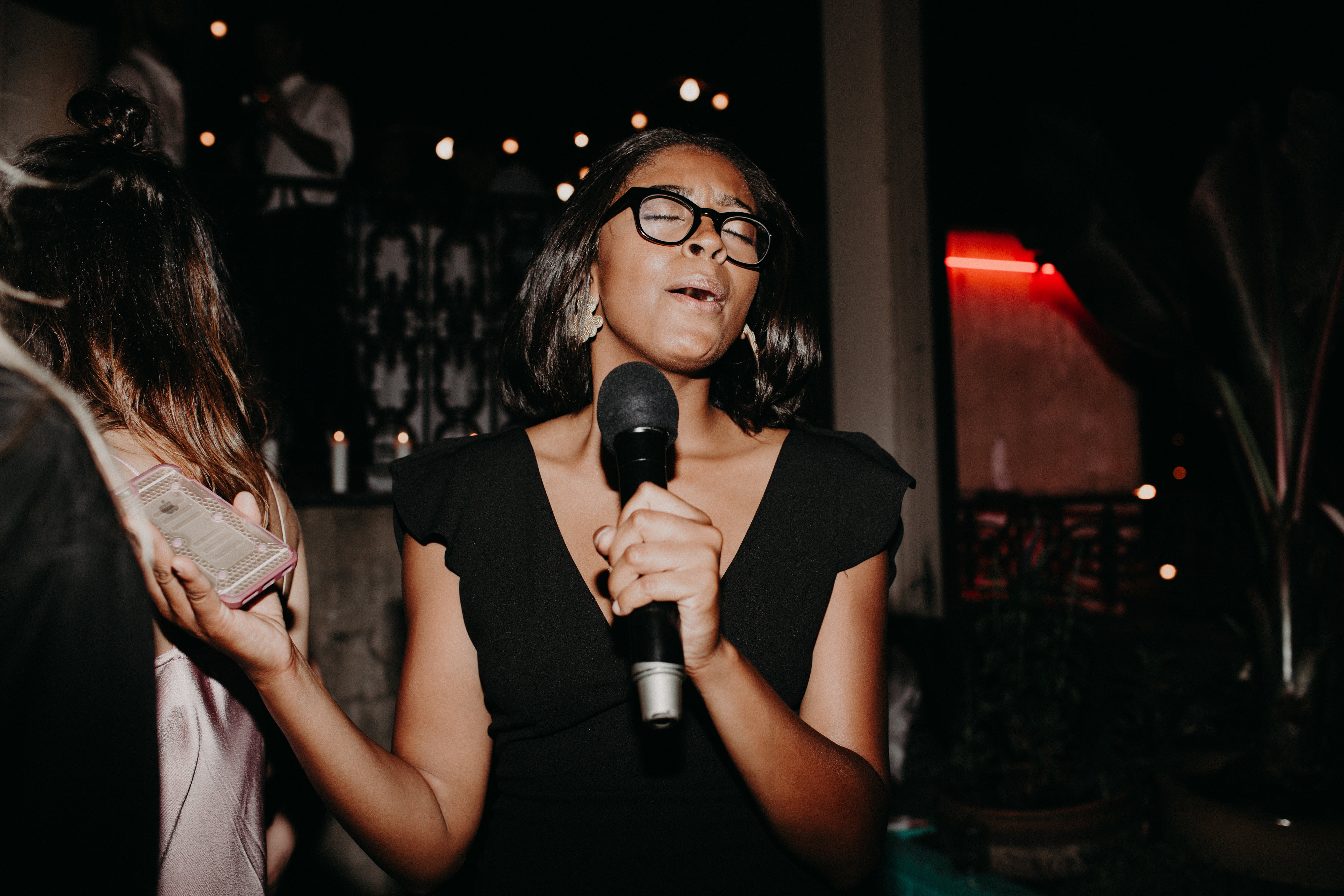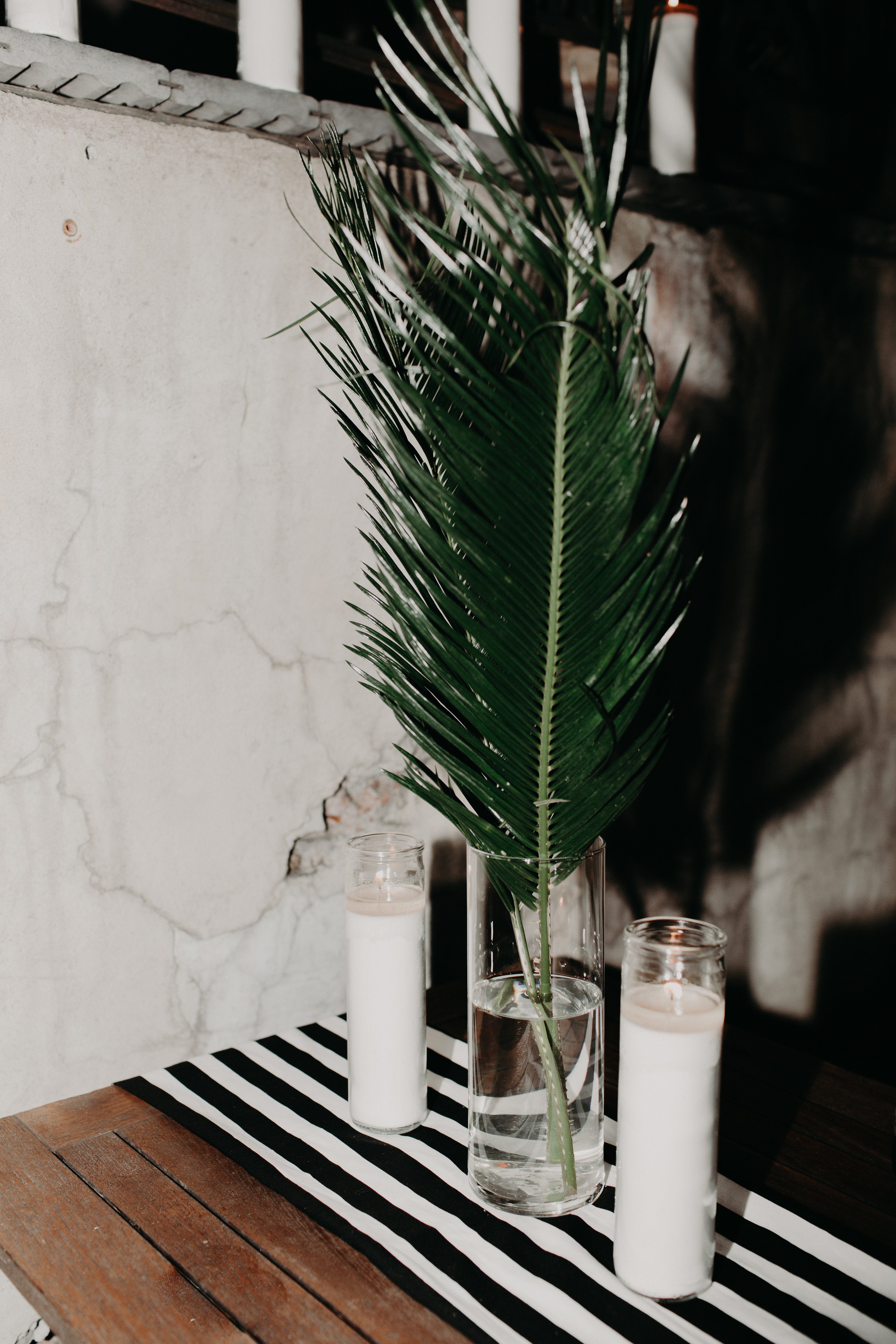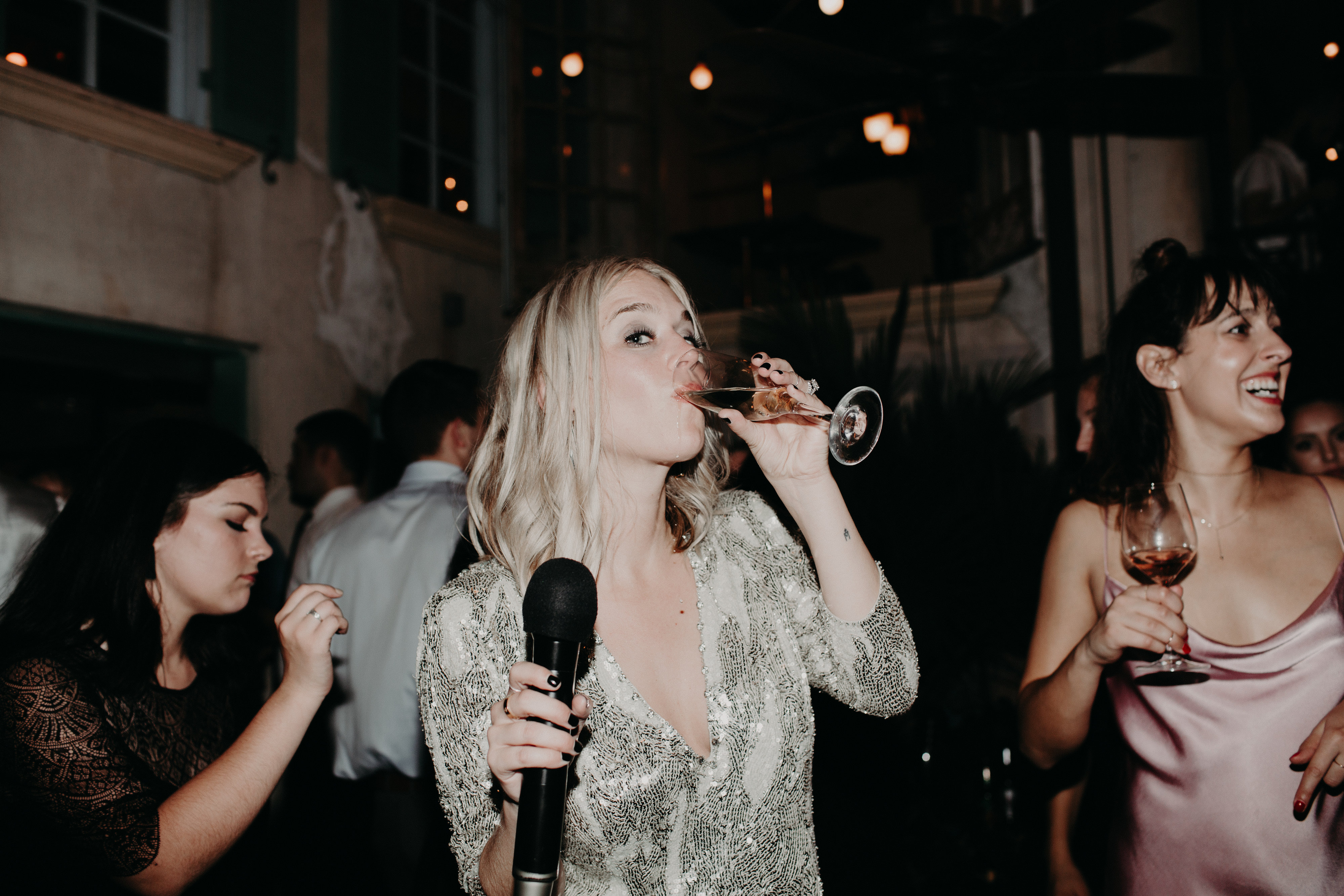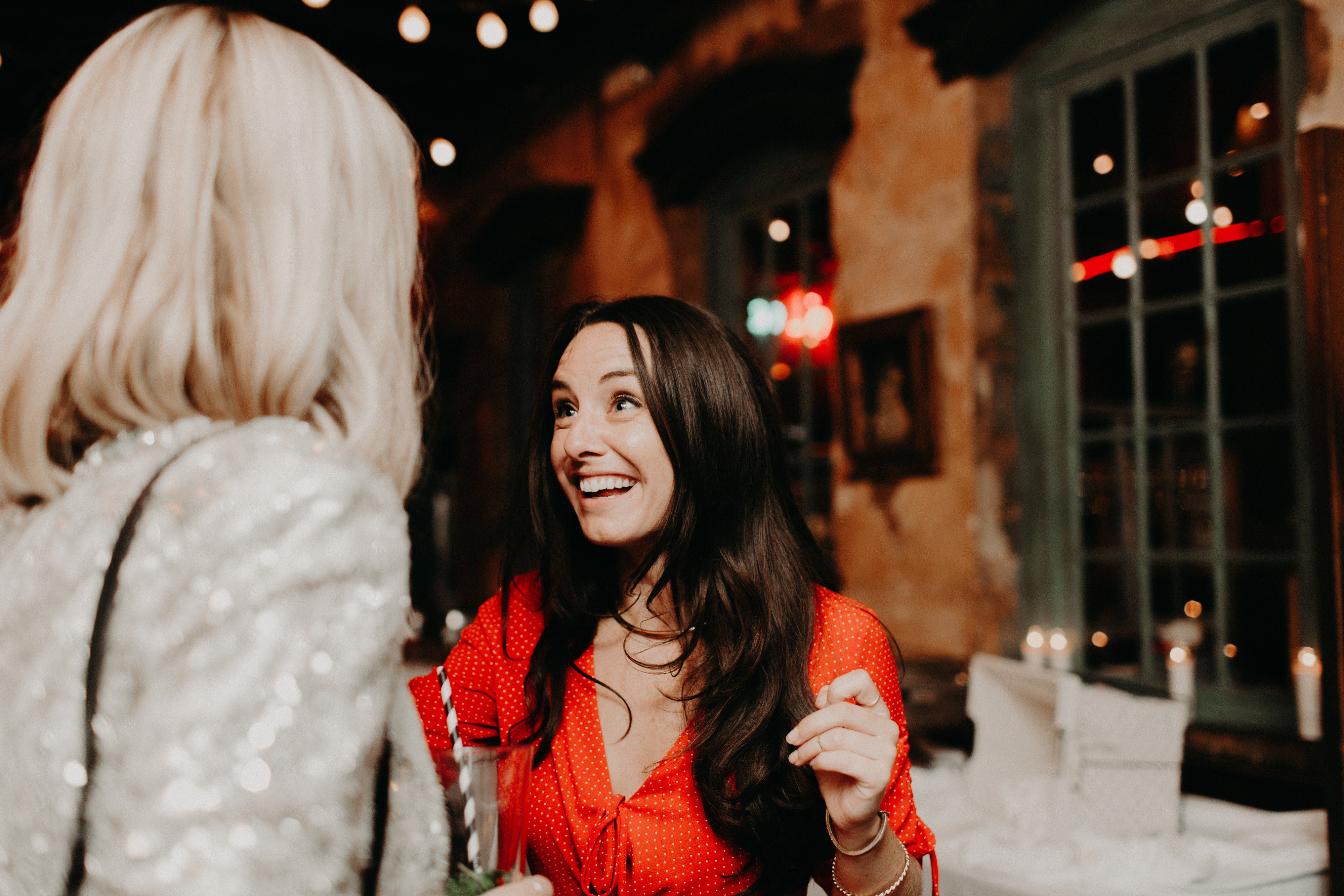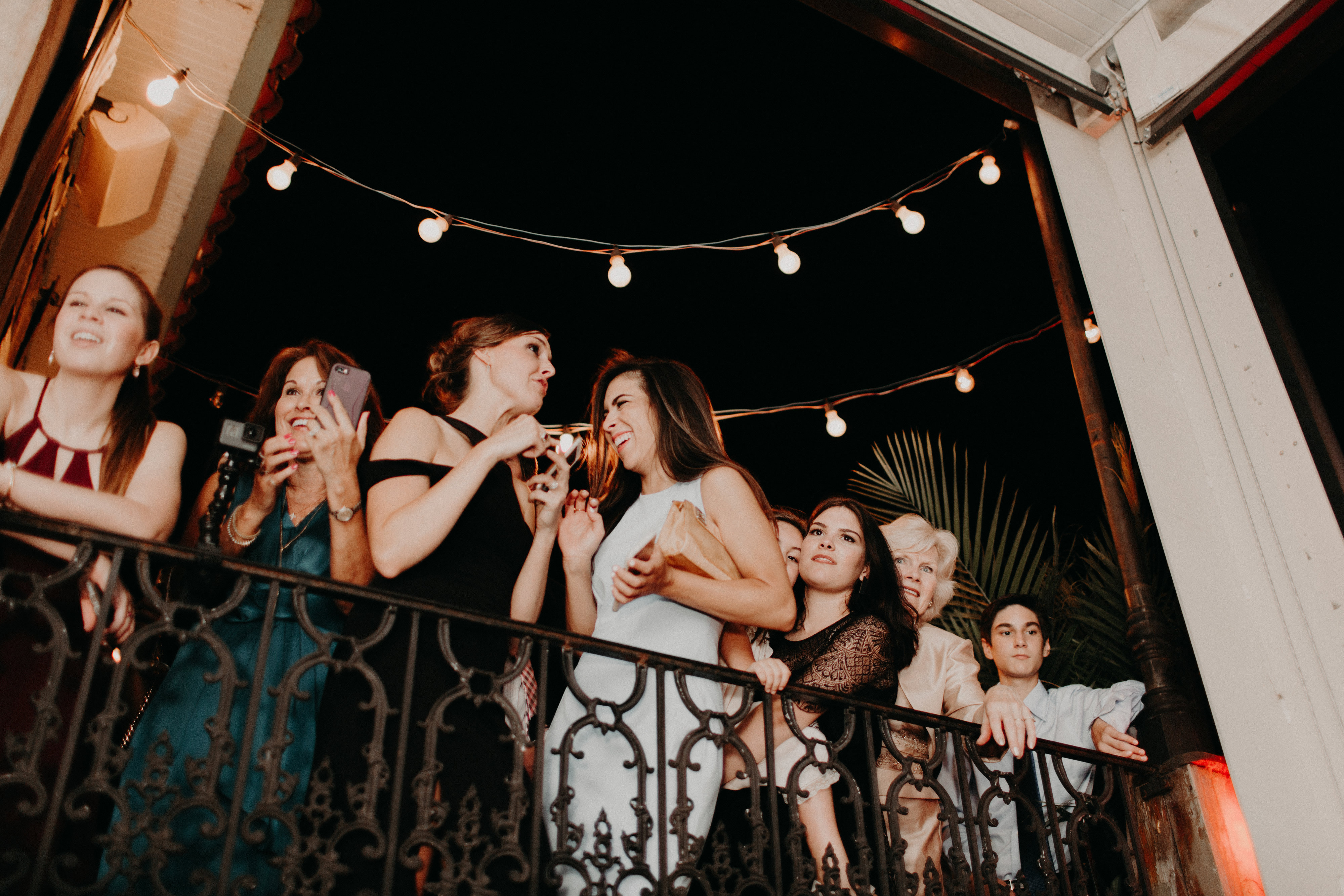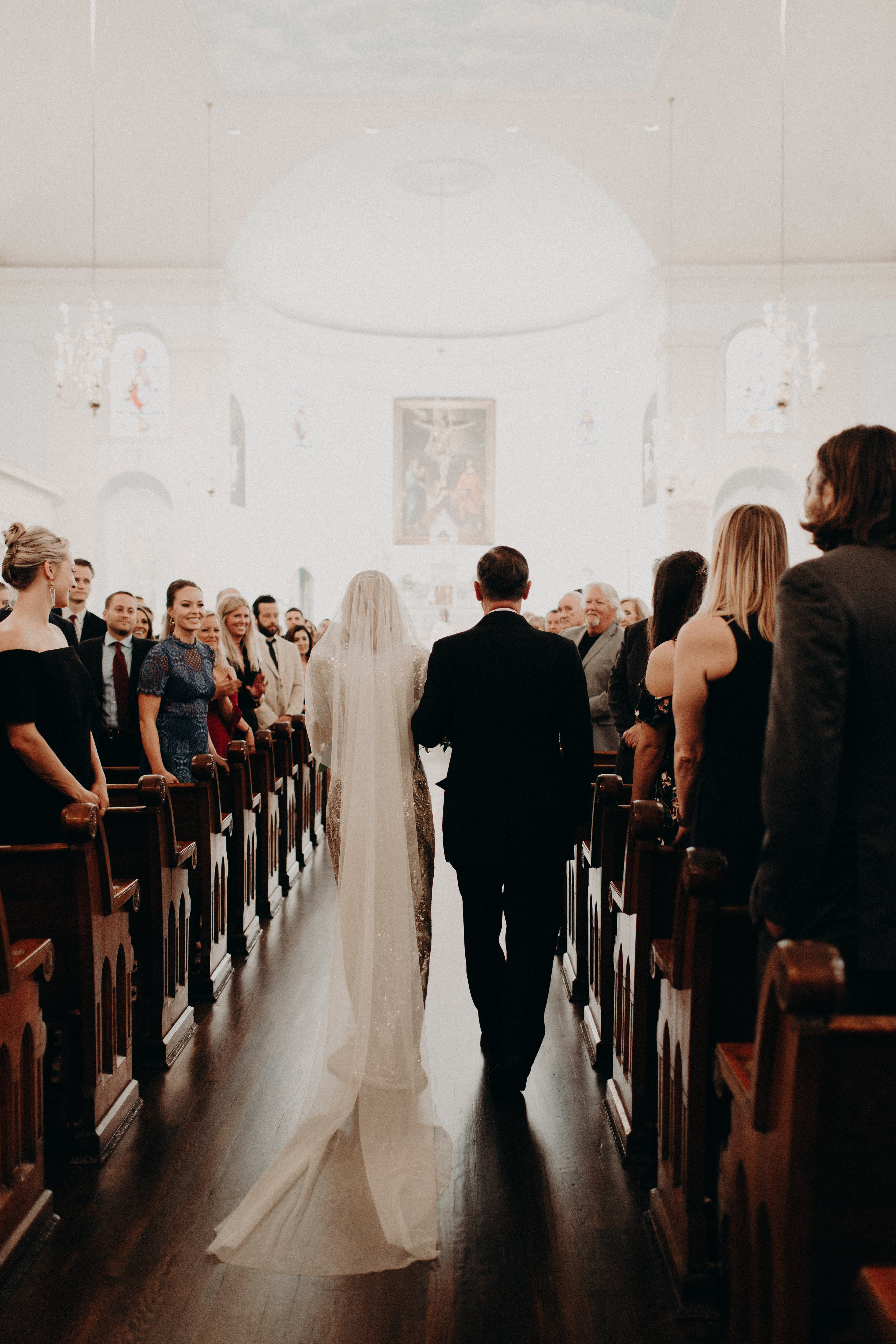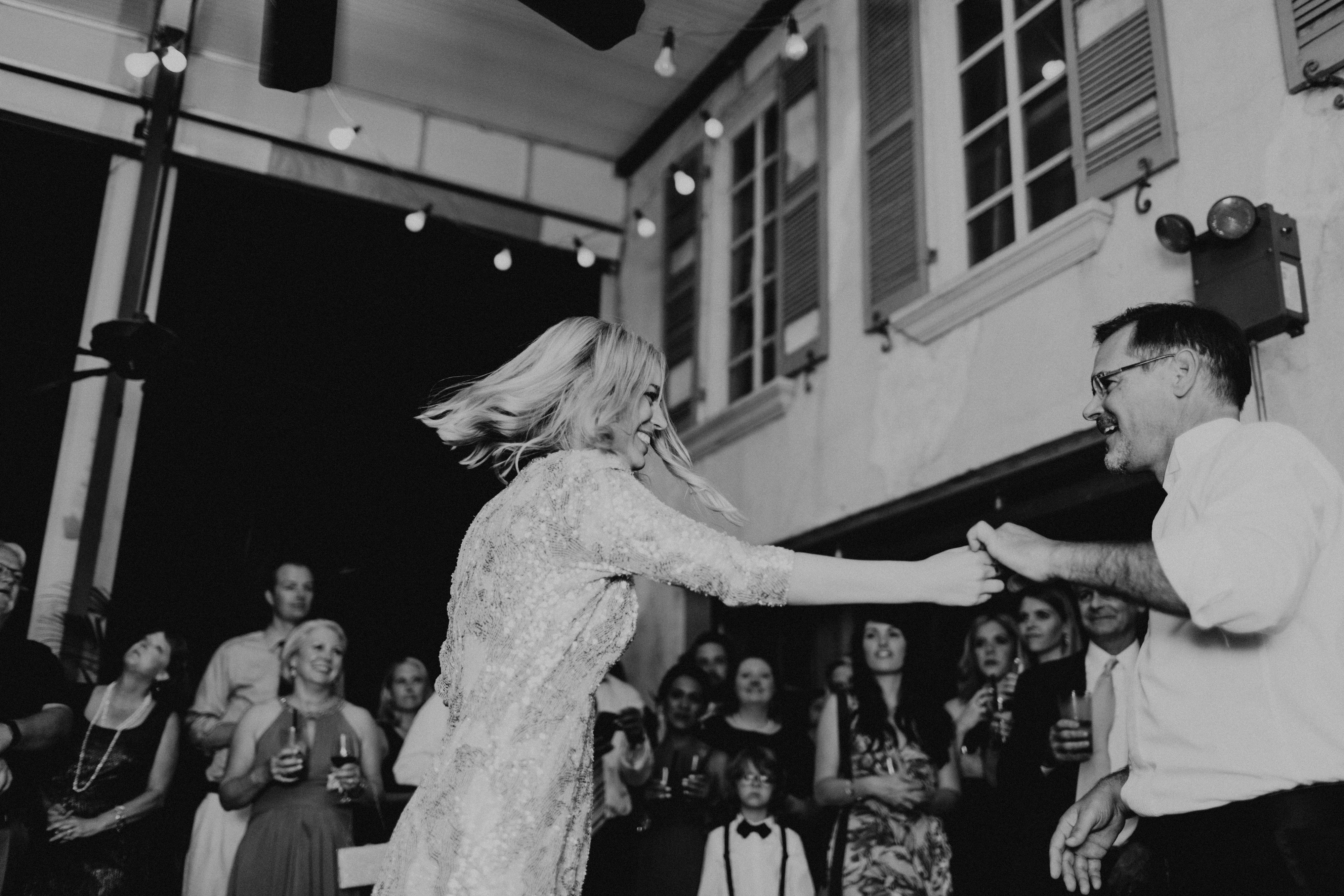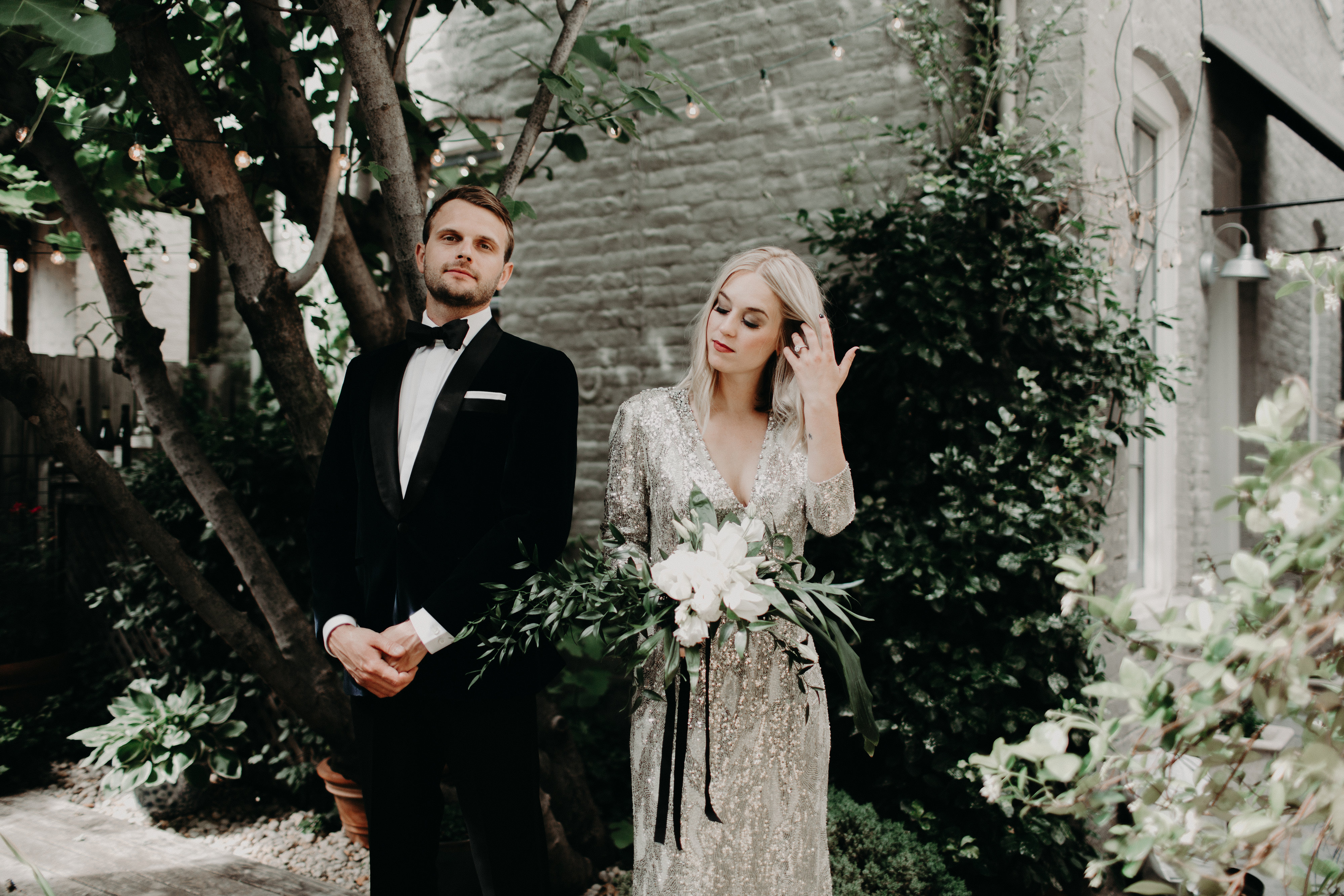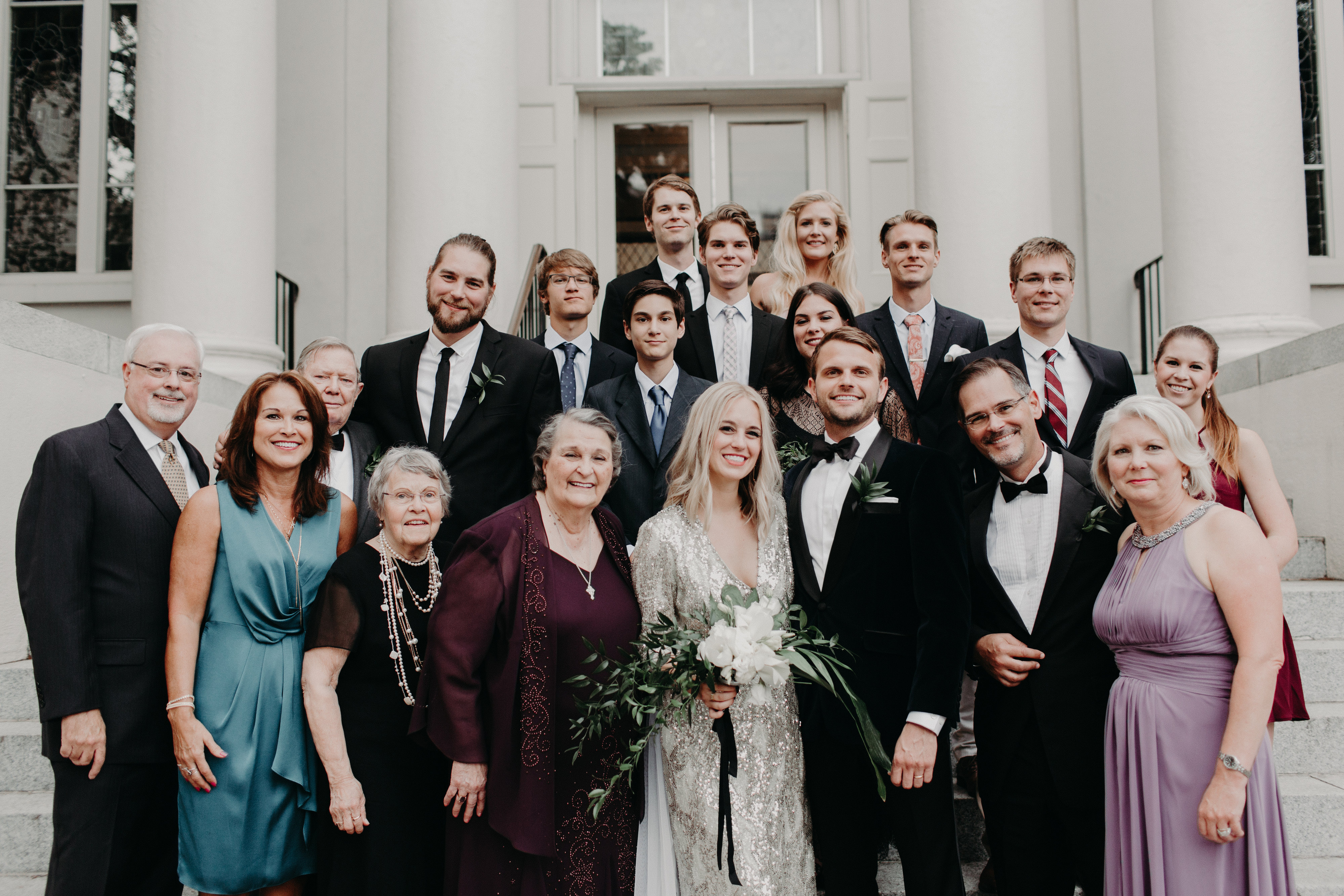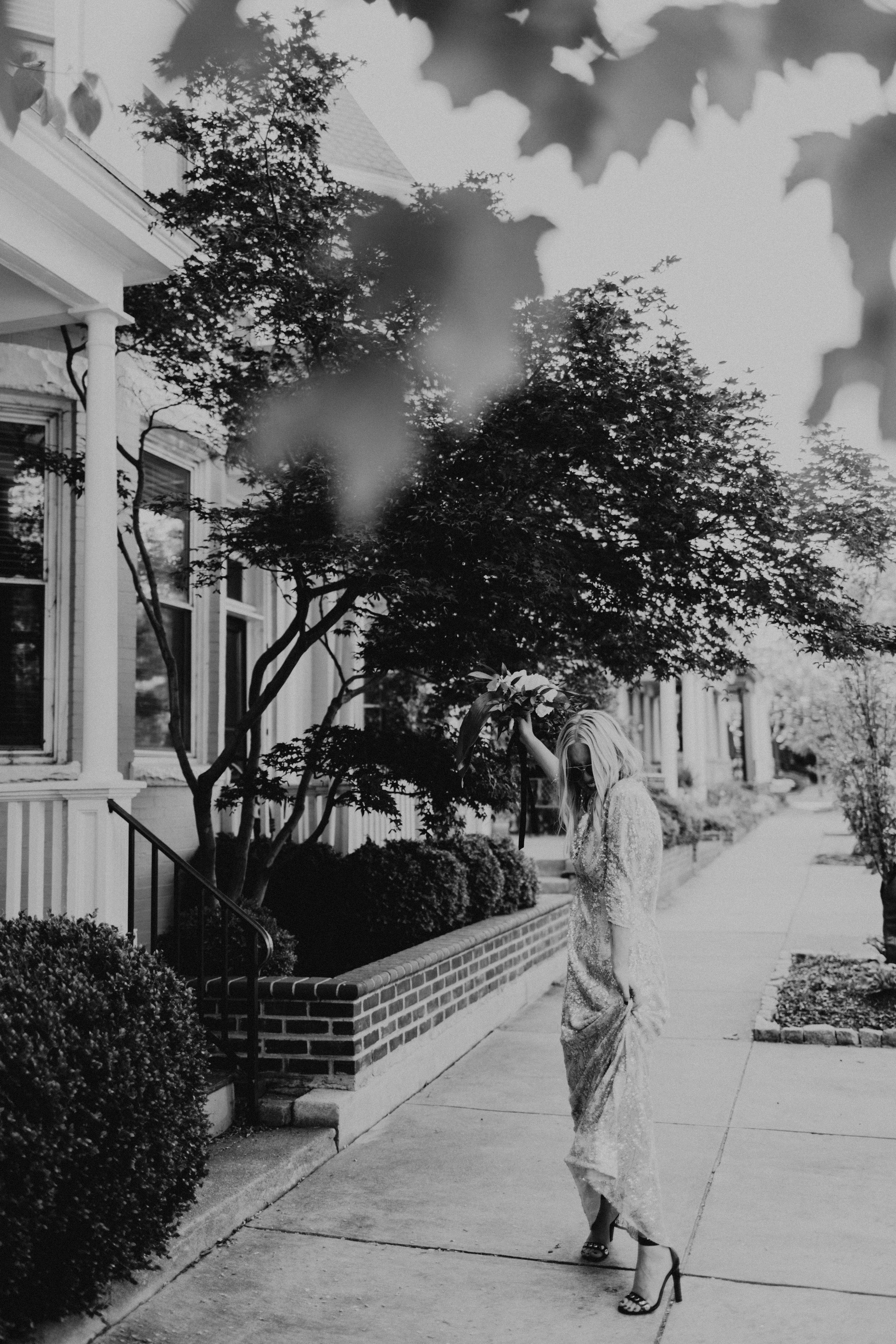 We now use this letter board with this quote from our wedding day in our house above our bar cart and we love the reminder it serves. Similiar ones can be found on Amazon here.
Why yes, that is a hammered gold midi ring from Catbird making an appearance on my ring finger on my wedding day. Just in case anyone was considering not dancing during the reception at Havana 59 in RVA, we put "No standing, only dancing" on the marquee.
How fun are these sparkly pineapple, flamingo, and monstera leaf cupcake toppers?
A show-stopping group of bridesmaids in dresses they all picked + styled themselves. Huge thank you to Carey Wodehouse for letting us get ready at her stunning home!
Did I mention that my feet throbbed for days and days after dancing so much at our reception at Havana 59? Here I am dancing the night away with my beautiful Matron and maid on honor and flower girl!I'm pretty sure they were dancing to "Despacito" Our first dance was to ILYSB – LANY and it was featured in our wedding video by Altamira films. See the full video and how I chose my videographer for the big wedding day here.
<3 <3 <3
St. Peter Church on Grace Street in Richmond, Va.I love seeing the details of everyone's shoes + unique style come together in this photo. Check out the green leaf heels on the far right. Jennifer Nicole picked them out and I was so glad she did! My wedding shoes were black Saint Laurent studded heels.Please take note of the gorgeous flower girl on the bottom left of this photo, Macie Caroline! Her flower headpiece is one of my favorite details.I finally got the older sister I've always wanted <3
Don't know what I would have done without Reb by my side! *The Crystal Press* (more on her look to come, stay tuned)
What a dapper group: Kevin's best man and ring bearer.See what I mean about snap chatting on my wedding day, there is photo proof!Kevin and his beautiful momma!My LA baby Tiona singing Britney Spears.
The pretty lady behind all of the planning for my big wedding day, Lauren at For Love of Love! From down the aisle to dancing to "My Girl" – my daddy is the man. So glad we managed to fit all 8 of my siblings into a photo!
This sums up how I feel about marrying the love of my life, celebrating with my family and friends, and all of the wonderful vendors who showed up to make this wedding day absolutely unforgettable and the best dance party I've ever been to. Thank you all!
Vendors:
Bride's Wedding Dress: Jenny Packham/ Bride's Wedding Shoes: Saint Laurent / Bride's Veil: Elle & Adhira/ Bride's Blonde Color, Cut, Styling: Melody at Mango RVA / Bridesmaid's Hair:Mango Salon in Richmond, Va/ Groom's Tuxedo: Alton Lane/ Reception: Havanna 59 in Richmond, VA/ Ceremony: St. Peter in Richmond, VA / Planning + Design: Lauren Hill, owner of For Love of Love/ Photography:Kaytee Lauren/ Videography: Nick of Altamira Film Co/ Cake: Pearls in Richmond, VA / Invitation Suite: Minted.c