Common House is what we would call an inclusive – not exclusive – social club and a great place for creatives to commune, eat delicious food, do inspiring work, and drink amazing cocktails. I think it's pretty obvious that The Crystal Press can't wait to have Common House in Richmond, Va!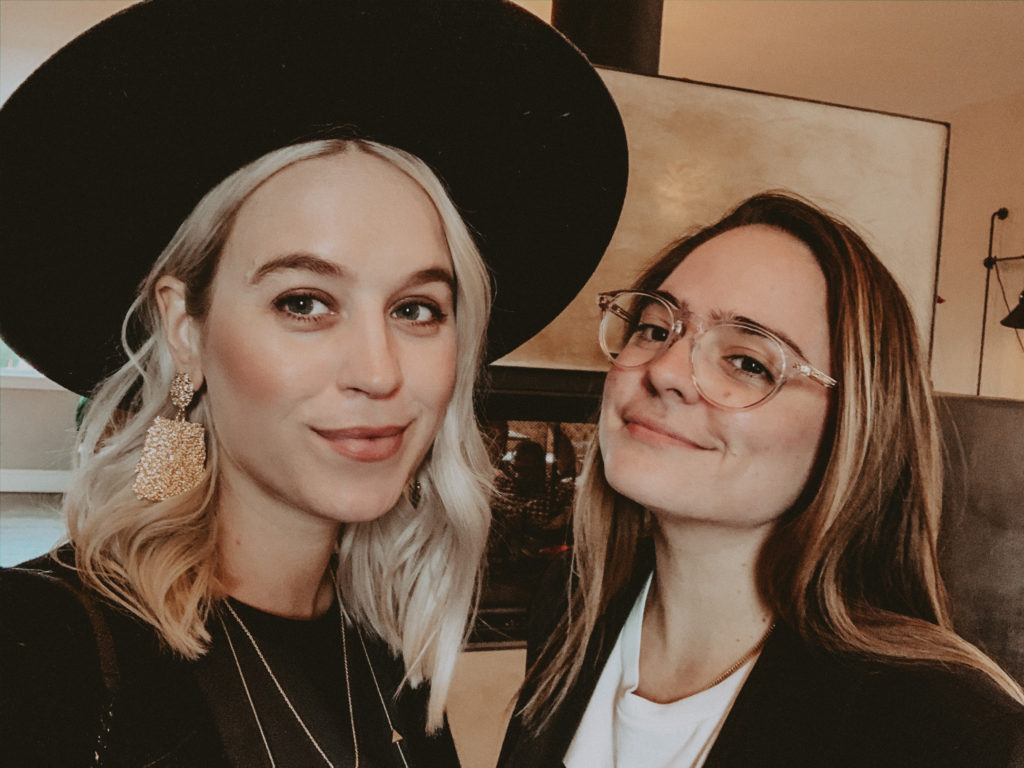 The two of us (in case you are new here, we are Cathclaire& Rebecca Piersol) had a girls day this weekend in Charlottesville with Common House and Need Supply. We have been cherishing these days as a twosome (lol, it's like we are married or something) before Baby S arrives in Feb and when The Crystal Press got invited to check out Common House and the Need Supply Holiday pop up – we seized the opportunity!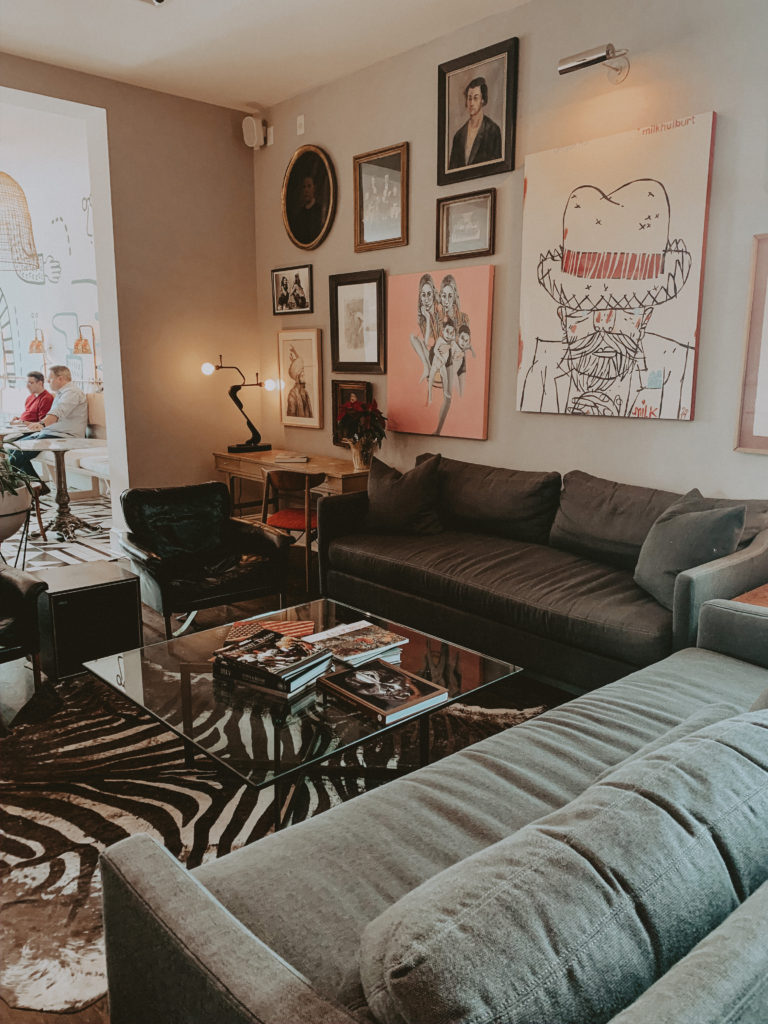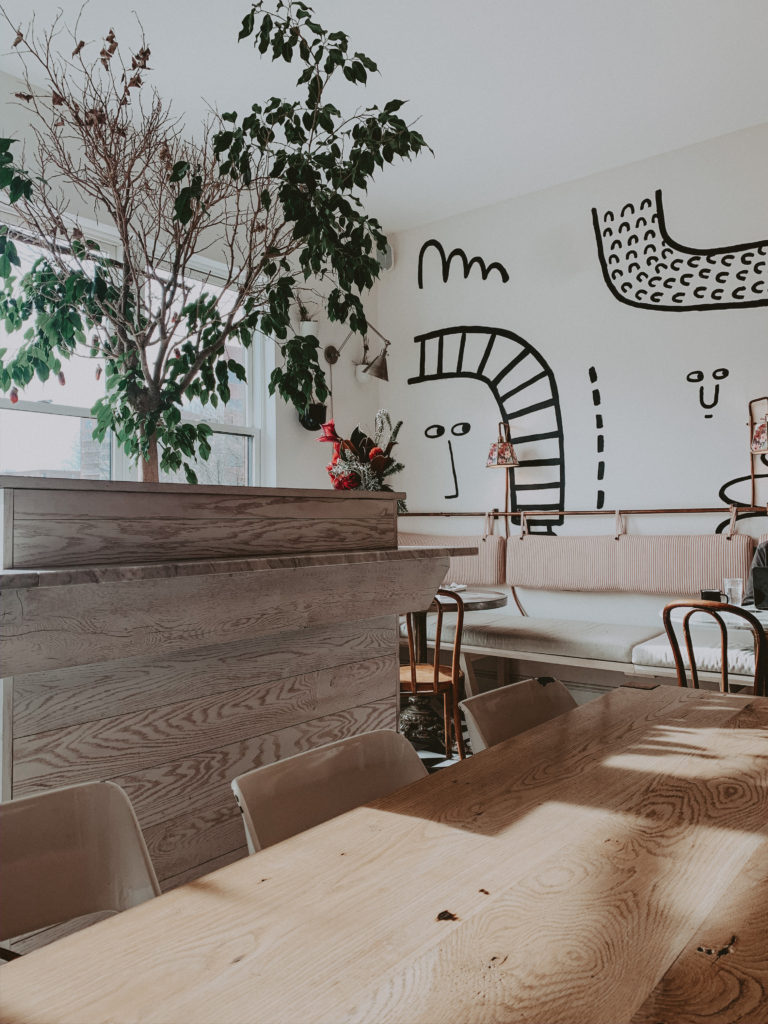 It is so easy to forget how quick of a drive Charlottesville is from Richmond, it literally took us less than an hour to get to Common House. We chatted the whole time and barely even noticed. Once we arrived, we got a tour of the facilities and it did not disappoint. From an oh-so-chic rooftop (we LOVE the black and white striped umbrellas.. we've said too many times why we have a thing for stripes. Read why here.) to a cozy library and bar area – we could tell immediately that Common House was going to be somewhere we wouldn't want to leave.And this was before we tasted their brunch blackberry pancakes.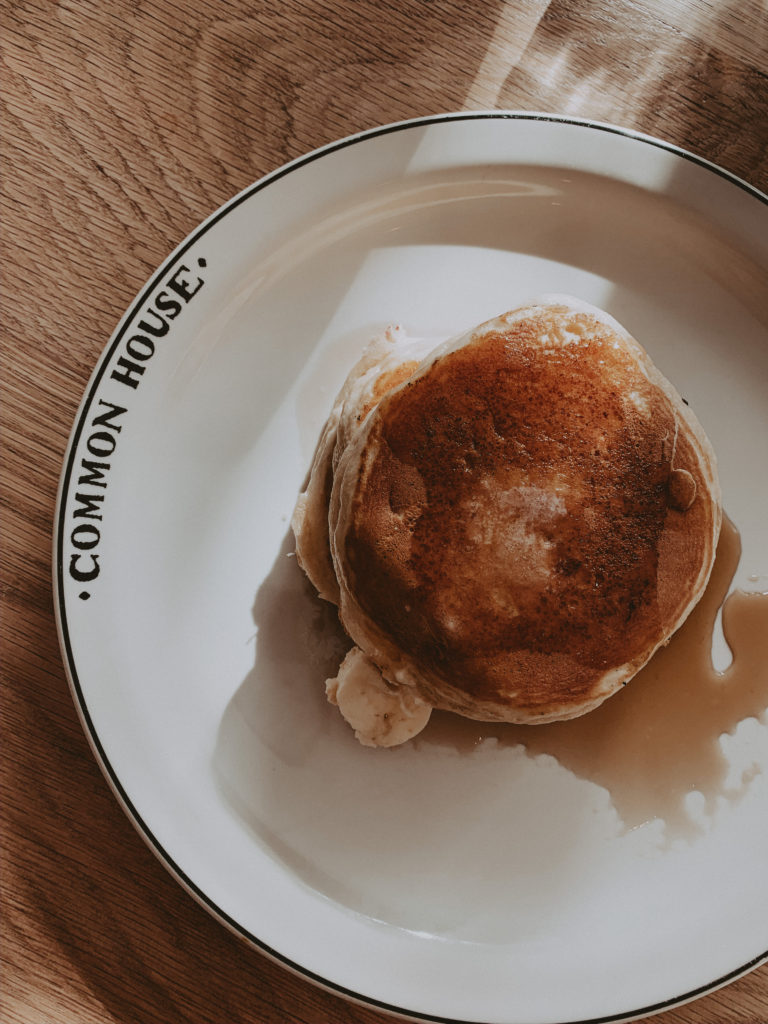 Wait, I need to say this twice. The pancakes were the best I've ever had. And I have been eating ALOT of pancakes over the course of this pregnancy. The pancakes at Common House were topped with a citrus butter and a yummy maple syrup. Also, they were stuffed with blackberries but not an overwhelming amount. Dare I say they were chic, no mess pancakes?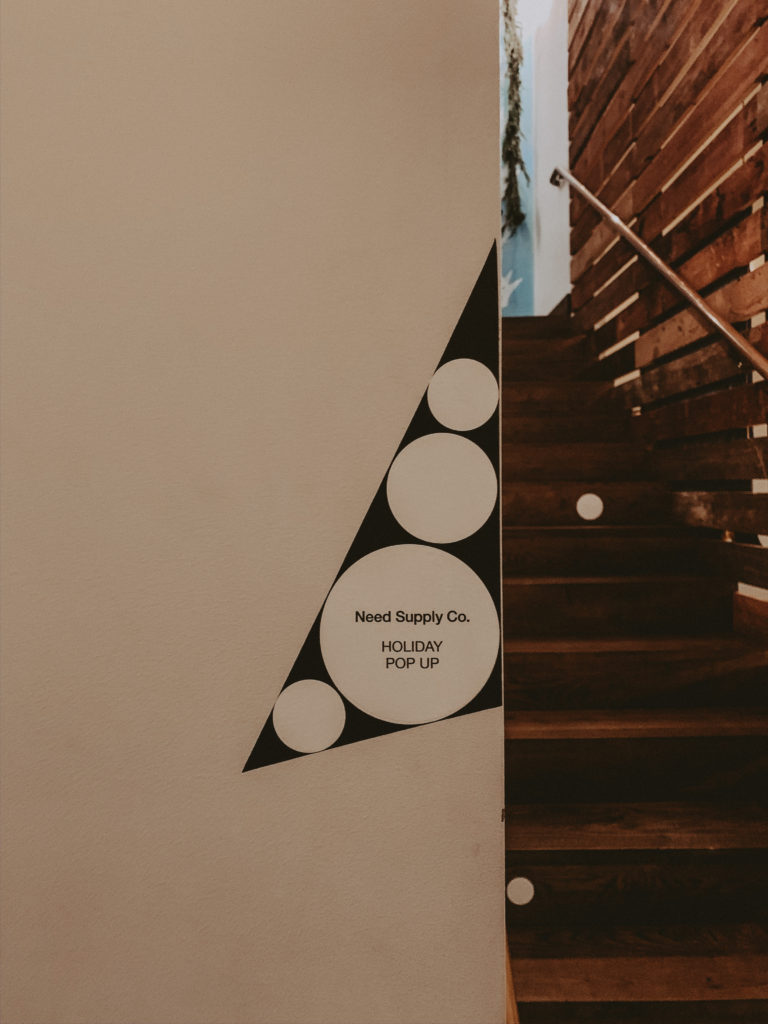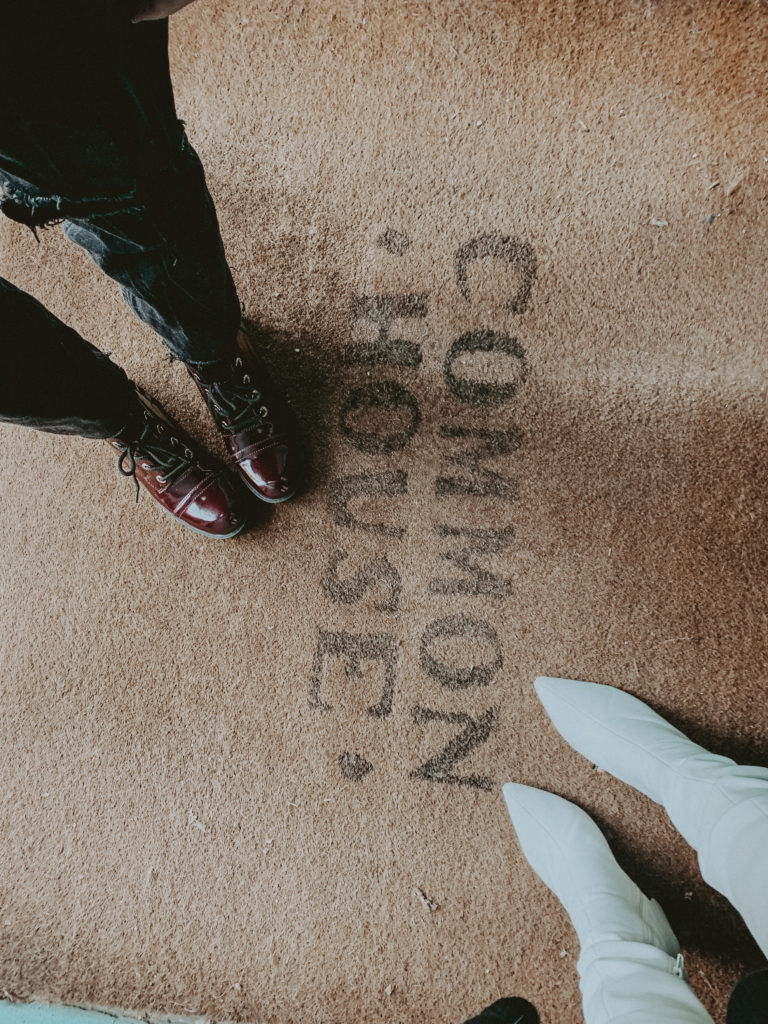 Common House also hosts events like rehearsal dinners, New Years Eve parties, and weddings. We wish we could both get married again (see cathclaire's wedding here+ Reb's wedding here) and have our receptions at Common House. Check out more chic photos of this awesome space on their website here.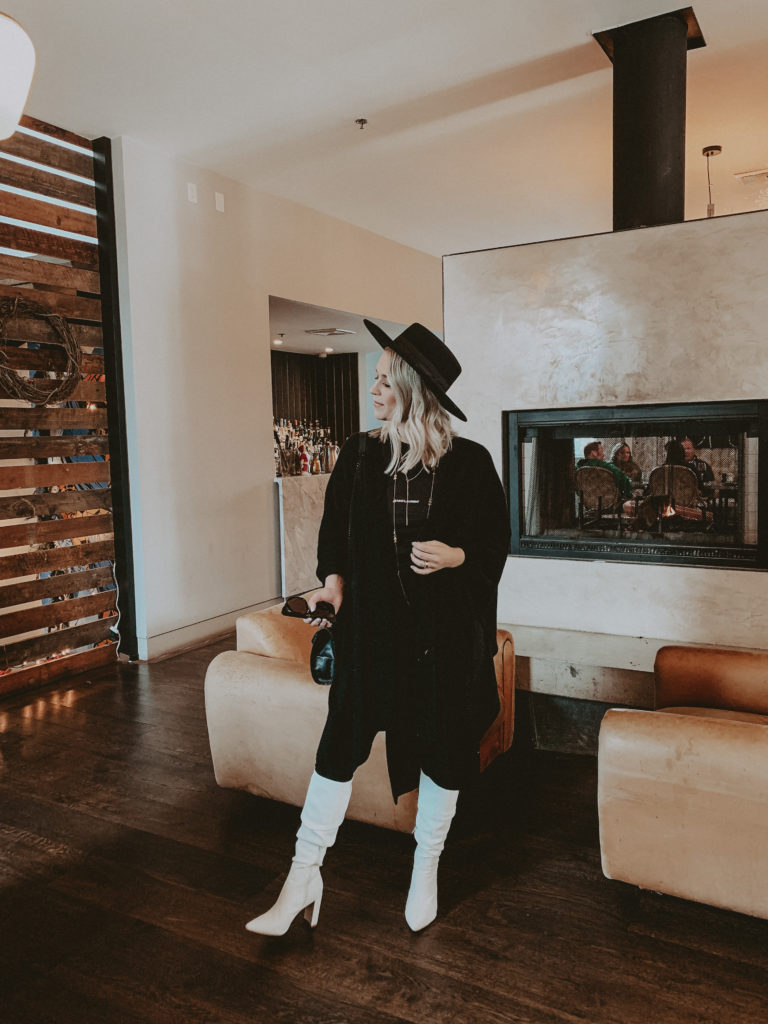 Shop Our Looks here: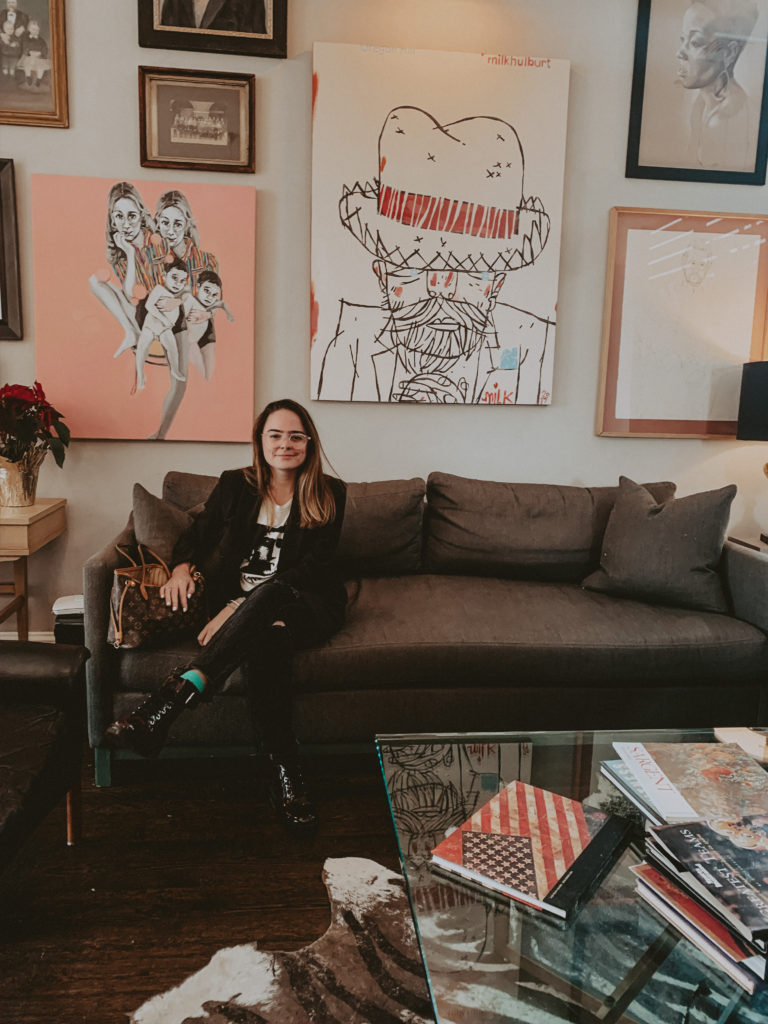 It goes without saying that we are SO excited to have Common House in Richmond mid 2020 – I mean, a rooftop pool? Yes please.
We know you guys are too! (If you haven't checked out the plans – look on their sitehere.)