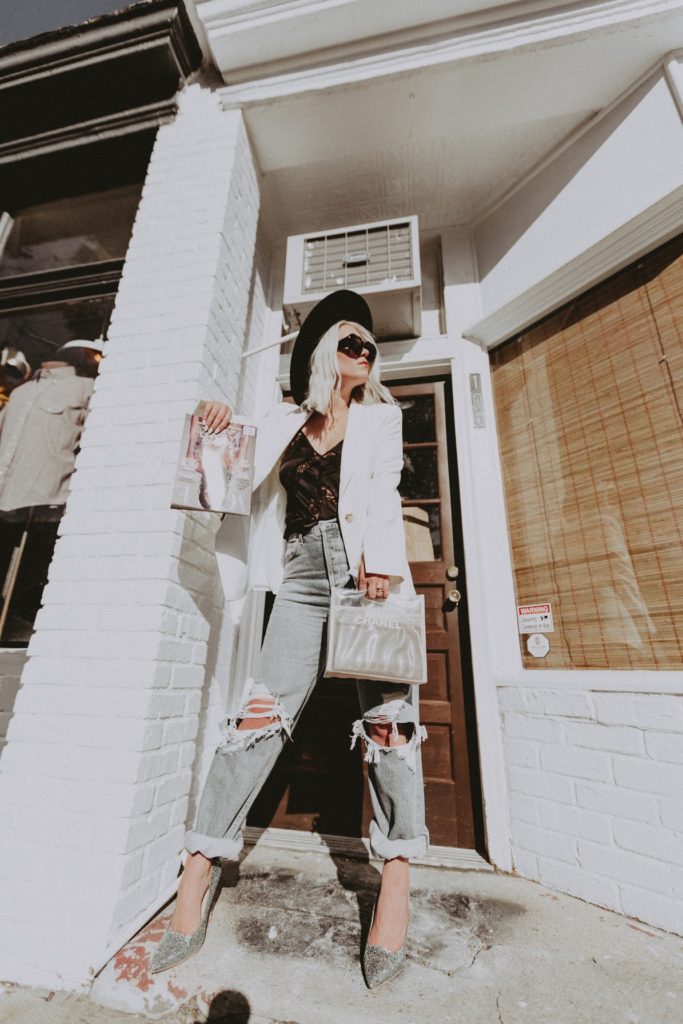 Denim tends to fall on the more casual side of dressing but with a few tweaks and accessories, you can dress up your denim for your next occasion in no time. There is nothing better than seeing a classic piece like denim jeans or denim jean shorts in a new light!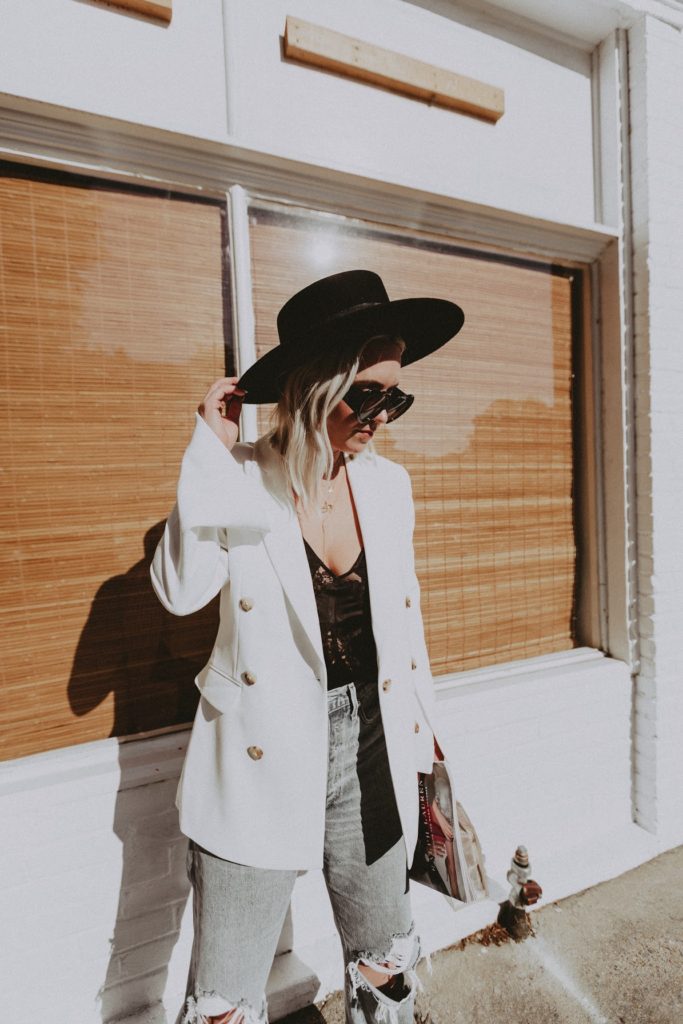 My favorite way to dress up denim is with a fierce blazer. What makes a blazer fierce? I love a blazer that is tailored for a slim fit but doesn't look tight. I also prefer a longline lapel with a minimal amount of buttons like this white one from the ASOS Design line. If you are looking for an investment piece, blazers are a great investment to make because you will wear them for years to come. Balmain, anyone?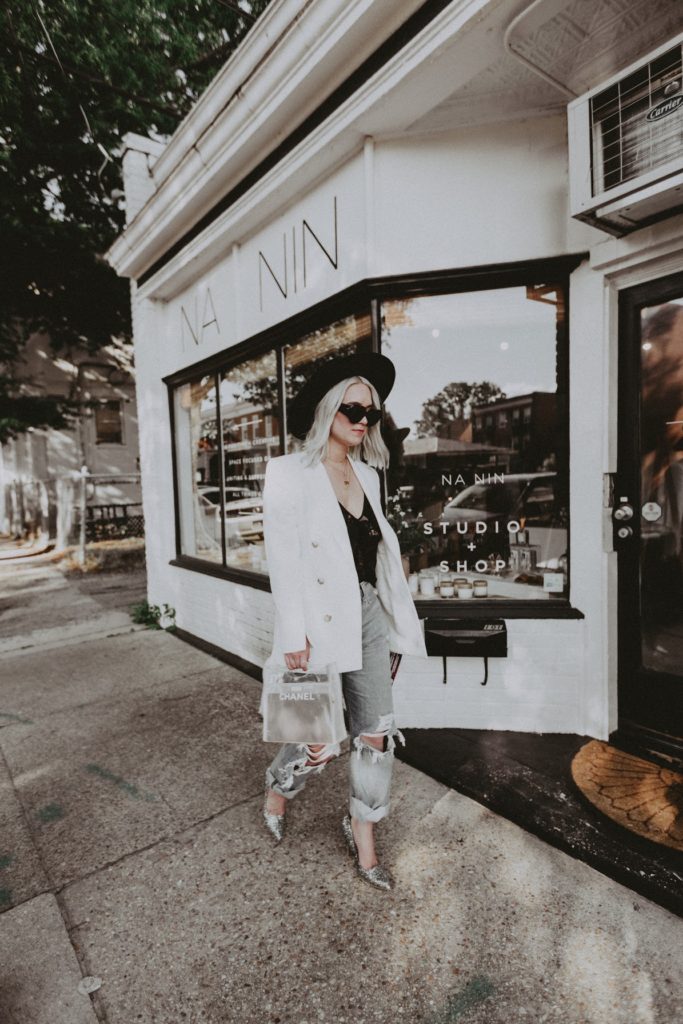 Another great way to dress up denim is with a pair of statement heels. I recently spotted Hailey Bieber (her style is amazing, am I right? Don't get me started on her hubby L O L ) dressing up her denim ensemble with a pair of neon heels and I have never seen something look so RIGHT. Whether you are in the mood for a neon pop of color like Hailey or a metallic pop like moi, a pair of statement heels is a great way to elevate your denim look.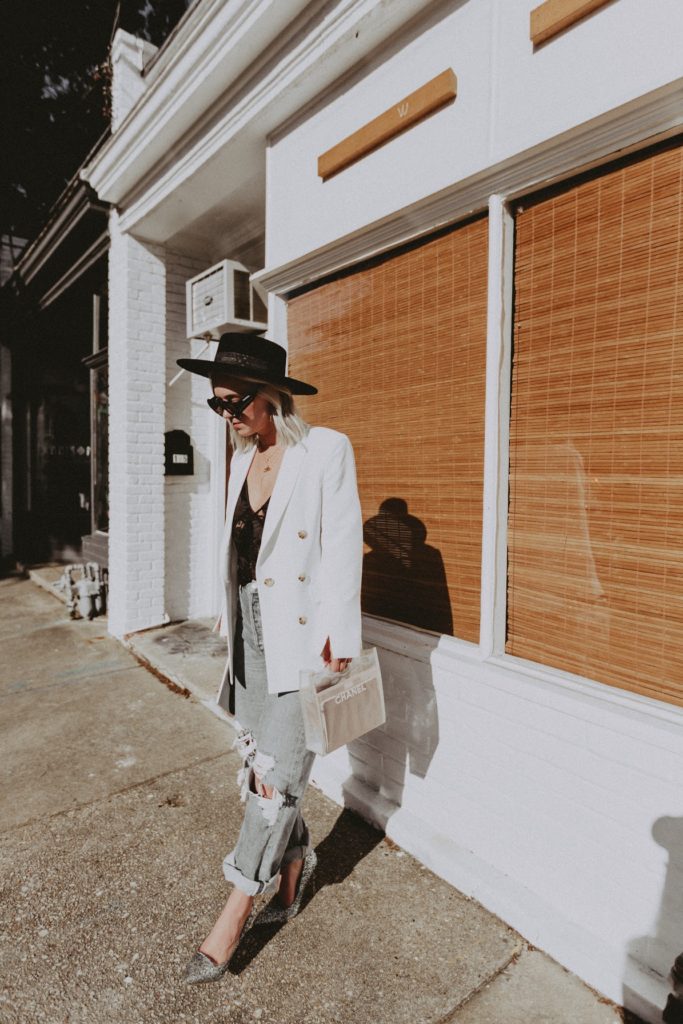 Last but not least, another way to dress up your denim is with lace texture. I love this black hat because it has a ribbon around it that creates a lace effect. The silk shirt I am wearing also has lace detailing throughout so it makes the top look dressier, especially at first glance. Even if lace isn't your thing, find a texture that Is and use that to elevate your denim!
I hope you found some ways to dress up your favorite pair of denim anything – I know it is one of my favorite ways to make an outfit!